It's not always easy to know what to eat before a game. padel. We are trying to see more clearly with our nutrition expert Thibault Perreon from MondayBox!
Different habits depending on the individual
Today it is clear that nutrition is not necessarily at the center of the concerns of football players. padel. It must be said that everyone has always had their own little habits which can vary dramatically depending on the personalities. Some people cannot swallow anything before or during their match, while others feel compelled to eat something for fear of getting worse if the match drags on.
Alors what solution to adopt to attack the match in the best conditions? Answer with Thibault, our nutrition specialist.
The first point to take into consideration is that we are all different and that our bodies adapt differently depending on the situation. Digestion can really vary depending on the organism and the most important thing is to get to know yourself perfectly to avoid mistakes that could have consequences on the end result.
The important points
Despite everything that has been said earlier, we can recommend several important things before a match or competition:
Hydration is an essential factor in performance and it also greatly reduces the risk of injury. You can't make a worse mistake than arriving on the pitch thirsty or performing a full match without drinking a single drop of water! Small tip, if you have heavy legs and you feel the cramps coming, prefer sparkling water and strongly mineralized.
To facilitate digestion, avoid eating in the hour before your game. Ideally, you should eat your meal two to three hours before exercise to avoid any risk of bloating.
If you play in the morning, it is best to have a compote with oatmeal or granola. A banana (not green) is also a great way to have a energy intake without having too full a stomach.
If you play in the afternoon, it is best to consume cooked vegetables and white meat or fish along with carbohydrates. Avoid foods in sauce or red meat which require much longer digestion.
If you are feeling hungry, we advise you to consume either compotes or Energy balls which are a real powerhouse in one bite. Very practical to slip into the bag and take it during side changes.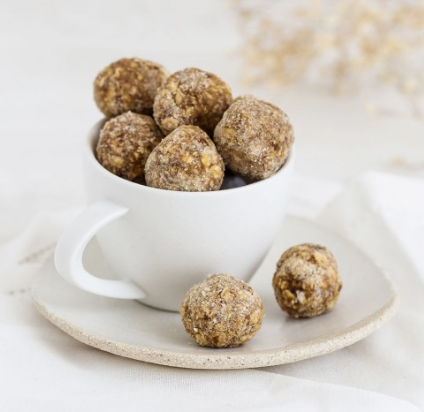 For example, you can take a quick tour of the site mondaybox.fr in order to have the ideal equipment to attack your matches in the best possible way.

Team Padel Magazine tries to offer you since 2013 the best of padel, but also surveys, analyzes to try to understand the world of padel. From the game to the politics of our sport, Padel Magazine is at your service.