This may no longer be a surprise to some, but the past few months have seen changes for Home Padel.
Indeed, the Dionysian club has decided to have a facelift by reviewing its organization and rethinking the site's facilities.
For this event, Padel Magazine went there and had the chance to hear the testimonies of the major players in this change. At the microphone of Franck Binisti, they lent themselves to the game and revealed to us their ambitions for this next season.
In turn we had the chance to exchange with Thibault Le Rol, Amazon Prime tennis consultant and big fan of padel, but also with David Sieng, new director of Casa Padel et Richard giordano, the Mister padel of Ile de France at Wilson.
Iñaki Cabrera, representative of the brand, confided in the new partnership that links it to the Ile-de-France club during a friendly exchange with Franck Binisti.
Wilson and Casa Padel it matches!
If there is something that has not escaped the regulars of the club it is well extended the change of carpet on the tracks.
Indeed, before that the players practiced their finest bandeja on blue ground.
Today Casa Padel has decided to provide registrants with the same carpets as that of the World Padel Tour that is to say without apparent sand and super comfortable, for perfect playing sensations.
A little nod to the new sponsor, Wilson, these are red to recall the brand colors.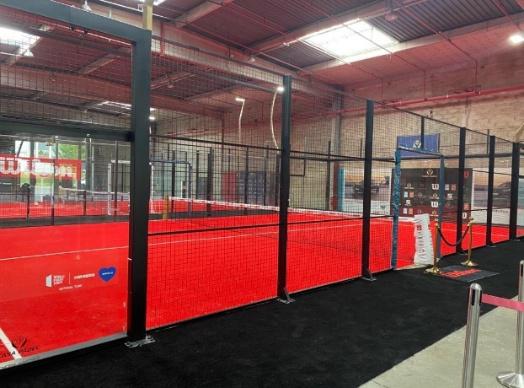 To the question of Franck Binisti evoking the links between the two entities, Iñaki Cabrera confided in this new partnership: "We are very happy with this new collaboration, especially here at Casa Padel, where you can feel the teams' passion for padel and that is what we are looking for above all ".
The interview continues on the relationship between Wilson and the Ile-de-France club.
FB: Why did you choose Casa Padel ?
IC: I think it all started thanks to the team, to the founders of the club, who had the ambition to grow this sport in the Paris region but also throughout France.
"The padel explodes all over the world "
FB: We've been hearing a lot about the health crisis for almost two years, yet Wilson Padel sees its numbers increase and its commercial development is on an upward slope. Could you tell us a little more about this topic?
IC: I think it's a combination of several factors. We find more and more practitioners in racket sports but more particularly in the padel. It is an easily accessible sport, open to all, which is becoming a global phenomenon because the figures tend to prove that there is a real boom in the number of players in the four corners of the globe.
On the investment side, it is also a real opportunity for any sports enthusiast who wishes to create a business in this field.
Proof of this is that in recent years, we have seen a lot more land being built, members of our entourage taking to the padel. For me this is only the beginning and it will not end soon.
In one year we have sold more rackets in Europe than in Spain. And by far. It was one of our goals for the section padel because we wanted to develop this sport outside the Spanish borders and that is an excellent point.
Sweden for example is our first biggest customer, and what is interesting to see is that today we sell more palas in Sweden than tennis rackets!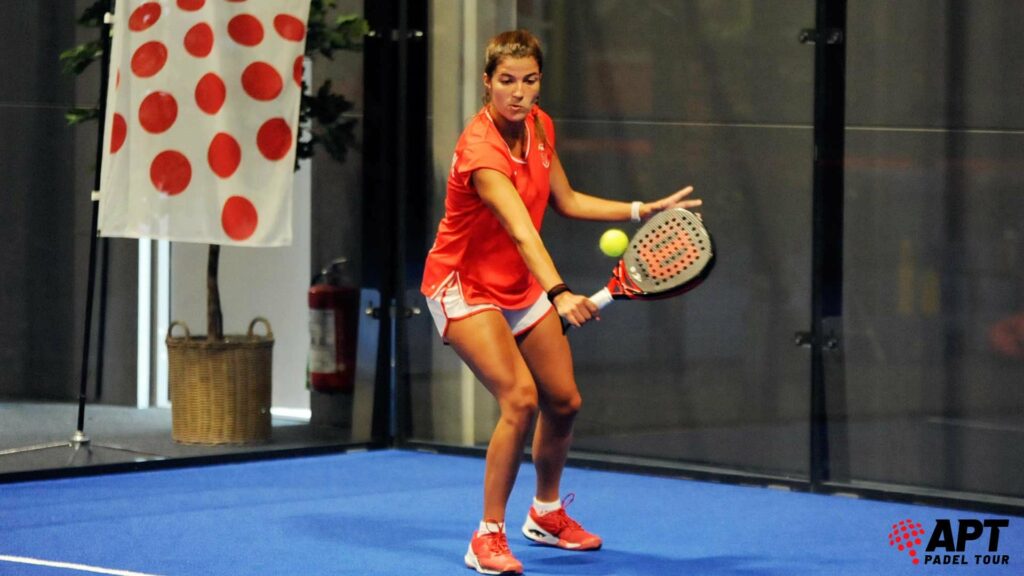 "The padel will equal or exceed the tennis industry "
FB: For you, what are the future prospects of the padel the next few years? An increase in sales? Can you give us your forecast?
IC: From Wilson's point of view, and one of the reasons why we decided to work with Fernando Belasteguin is that we want to become a benchmark sport before 2025.
Regarding my own opinion, I would say that in a very short time the padel will match or even surpass the tennis industry.
For tennis we are talking about a sport that is over a century old, unlike padel which is still a fairly young discipline and quite new in some countries.
France is a historic country in racket sports and it represents an important market. the padel on French soil is experiencing good growth as we expected. I would say that the FFT is doing a good job and moving in the right direction.
And finally I hope that very quickly we will be able to talk about the subject of the Olympics again.
FB: And to conclude, the last question I would like to ask you would be about this famous boom in the padel. With your vast experience in racquet sports, have you ever seen such a crazy boom for a sport? Is this situation unique or have you ever experienced a phenomenon like this?
IC: It is true that I have been working in this field for a number of years, 25 years I would say (laughs), but if I had to name a sport first it would be surfing first and running / Trail second.
For me, these are the two sports that have experienced major enthusiasm all over the world over a short period of time.
For my part, these are two examples of disciplines that could answer the question. Of course the padel is a worldwide success.
Recently, we have had pickleball in the United States, which nevertheless remains isolated but is becoming more and more popular among Americans.
We thank Iñaki Cabrera for this discussion. You can find the entire exchange below: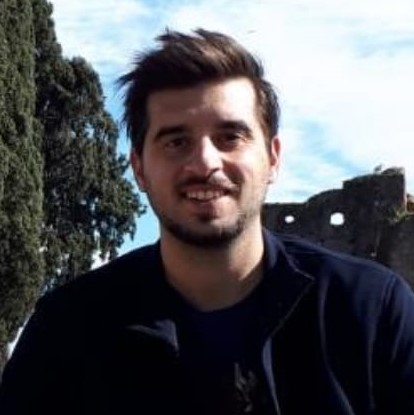 Fan of padel and of Spanish origin, the padel runs through my veins. Very happy to share with you my passion through the world reference of padel : Padel Magazine.