The round of XNUMX is over in Rome. Always in ultra-fast conditions, the courts of this Italy Major Premier Padel will have given us a show today. And a very high quality show.
Surprises on the way
Agustin Gomez and Francisco Gil opened the ball of surprises, with an unexpected victory pocketed in 2 sets against the number 8 seed composed of Javier Ruiz and Javier Rico.
Behind, it is the seeded number 7 who fell, in two sets too! Yet in great shape after their disputed final in Denmark, Maxi Sanchez and Lucho Capra bowed against a completely new pair, that composed of "Agustin Gutierrez and Jon Sanz!
The "Big Ones" assured
The headliners all imposed themselves without having been put in difficulty. Indeed, all the favorites of the day, with the exception of those mentioned above of course, won their match in two sets.
Find the results of the day just below, we will communicate the program of the quarters tomorrow: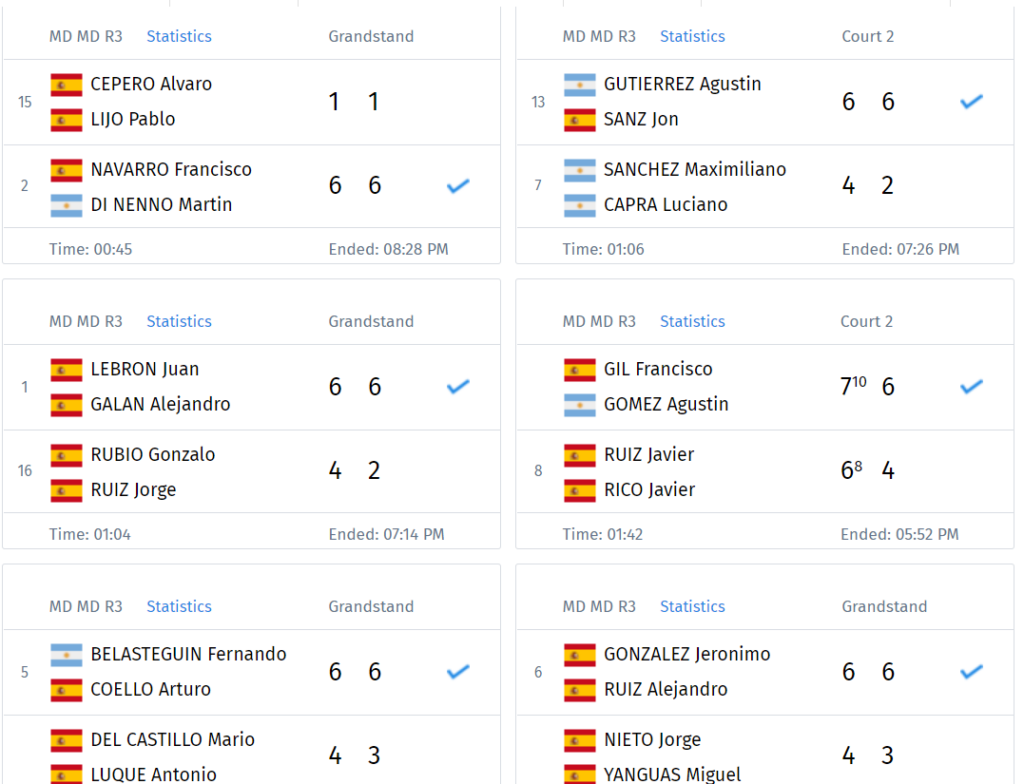 Passionate about football, I discovered the padel in 2019. Since then, it's been crazy love with this sport to the point of abandoning my favorite sport.