The 2016 French Open arrives in its final stretch with the semi-finals and finals which will therefore take place this Sunday.
This Saturday, if unfortunately the Fouquet / Ferrandez pair, despite a very good match, failed to pass against the favorite Spanish pair of the Capitana / Lara tournament, the other big Spanish pair at the top of the table had to forfeit their match between him and the pair Ritz / Moreau because of an injury during his previous round for Eric Ginel.
The pair Pellicier / Garnier could have done better on the game plan to fight against the local pair Salles / Biegel.
The French champions of padel Scatena / Haziza passed the Boulade / Gauthier stadium with a big alert in the second set which ultimately did not have too many consequences. Victory in 2 sets.
Appointment tomorrow with big games on the program that you can follow live on our Facebook page (well, if our dear wifi network will leave us alone!)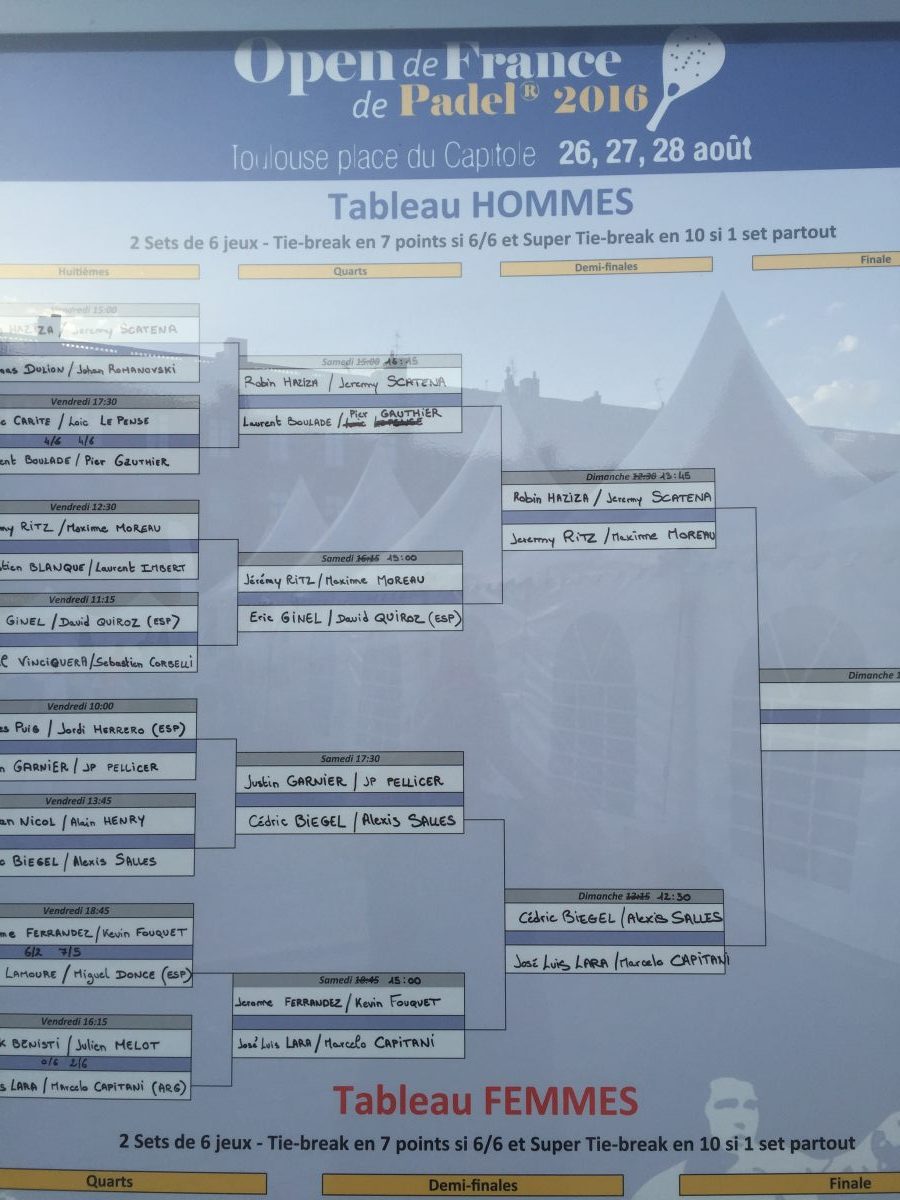 Franck Binisti discovers the padel at the Club des Pyramides in 2009 in the Paris region. Since padel is part of his life. You often see him touring France going to cover the major events of padel French.