Jacky BARNAULT is one of the essential figures of French paddle. President of the padel club of Cassis, he was one of the first to trust padel in 2004. But the realization of his club was an adventure.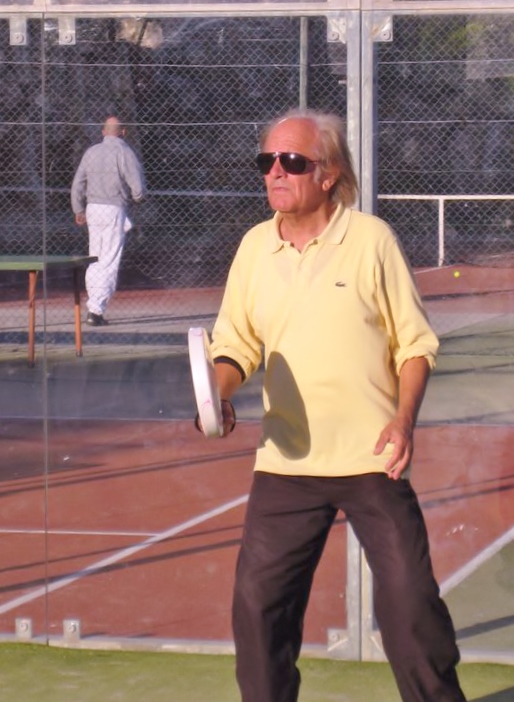 Can you explain how you fell in the padel bath?
Tennis lover for many years, I "switched" to golf, following an artroscopy of the knee (meniscus). I had therefore (definitively) stopped racket sports, It was only a few months before ceasing my professional activity and leaving AIX en Provence for Cassis, that I discovered the Padel.
Adherents since ten years of one of the most beautiful Sports Club of France "SET CLUB" (18 tennis courts, 12 squash courts, 18 golf holes, equestrian center, 3 pools, etc.) j I saw to my great surprise that we sacrificed 3 tennis courts, to build instead, an "entanglement" of windows and fences, the worst effect!
A few weeks later, I saw for the first time 4 people playing Padel.
The president of this new game and former tennis teacher (The no less well-known Jean-Marc Lenoir) did not fail to invite me to discover this sport completely unknown in France, but honestly, to watch, I never had the less desire to try!
Until the day he asked me to replace him, because he had supposedly an urgent appointment, He put his racket in my hands (rather weird, like a big ping-pong racket, or a beach racket ) and I made the first exchanges with the remaining 3 partners. The ball is a real tennis ball, and I very quickly experienced extraordinary sensations, a real "love at first sight" I had never experienced such pleasure in the sport.
I caught the "PADELMANIA".
Why did you develop paddle in Cassis?
Unfortunately, I had to move some time later to Cassis.
I quickly found myself faced with the following paradox: living in Aix-en-Provence, I went regularly to Cassis to enjoy the sea, and now that I lived in Cassis, I regularly went to AIX to play Padel.
So I had to find a solution, and the only one that could satisfy me was to create a Padel in Cassis. Not knowing anyone in this small village of 8500 inhabitants, and with an estimate of € 25000, the bet was not won. For months I knocked on every door, the French Federation of Padel, banks, sports shops, the Town Hall, traders, etc. But how do you get someone interested in a sport that nobody knows about, and especially that nobody talks about.
And then one day I discovered by chance on the peninsula of Cassis tennis courts completely unoccupied, I obtained after several steps with the manager (Mrs. Huguette Bertolotti) the promise to have one of these short to install a padel.
I contacted the President of the French Federation of Padel to know the best way to get a padel structure, since now I had the land, and the latter, a Parisian in love with Cassis (Mr Jacques LAFRONT, former vice president of the French Federation of Padel) promised to meet me with the manager during her next visit to Cassis.
I thought I was holding my padel! Alas when we were all three on the tennis court supposed to host this famous padel court, one of the three asked: "But who will finance the 25000 €?"Everyone looked at each other and I realized that my dream was flying ...
It was only 6 months later that the miracle took place. The "famous" (Jacques Lafront) asked me on the phone: " Mr. Barnault, do you still want to install a padel in Cassis? »
The general council had indeed offered 2 PADEL to the TCM (Tennis Club of Marseille) and these 2 PADEL took a lot of space and in this case the place where we installed each year tents for the award ceremony and the cocktail of the annual tournament of the Tennis Club of Marseille.
So I was asked if I still wanted to take 2 days off one 2 padel and put it back where I wanted, which I did with the help of a friend on Pentecost Monday 2004.
For information a Padel is made up of 50 panes each weighing 50 kg, and around 2 tonnes of wire mesh and metal structure ...
It took us more than 15 days to put it back together.
And the padel is finally born in Cassis. Today, we have many padel players including Didier Deschamps, so much so that we had to put a second field.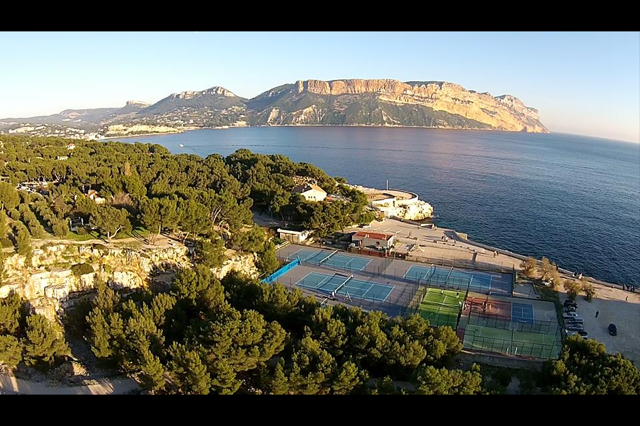 Franck Binisti discovers the padel at the Pyramid Club in 2009 in the Paris region. Since then padel is part of his life. You often see him touring France by going to cover the big French paddle events.