Casa Padel, the Paris padel club continue to welcome public figures. This time, it's the turn of humorist Jarry to visit in all simplicity to the Casa Padel team.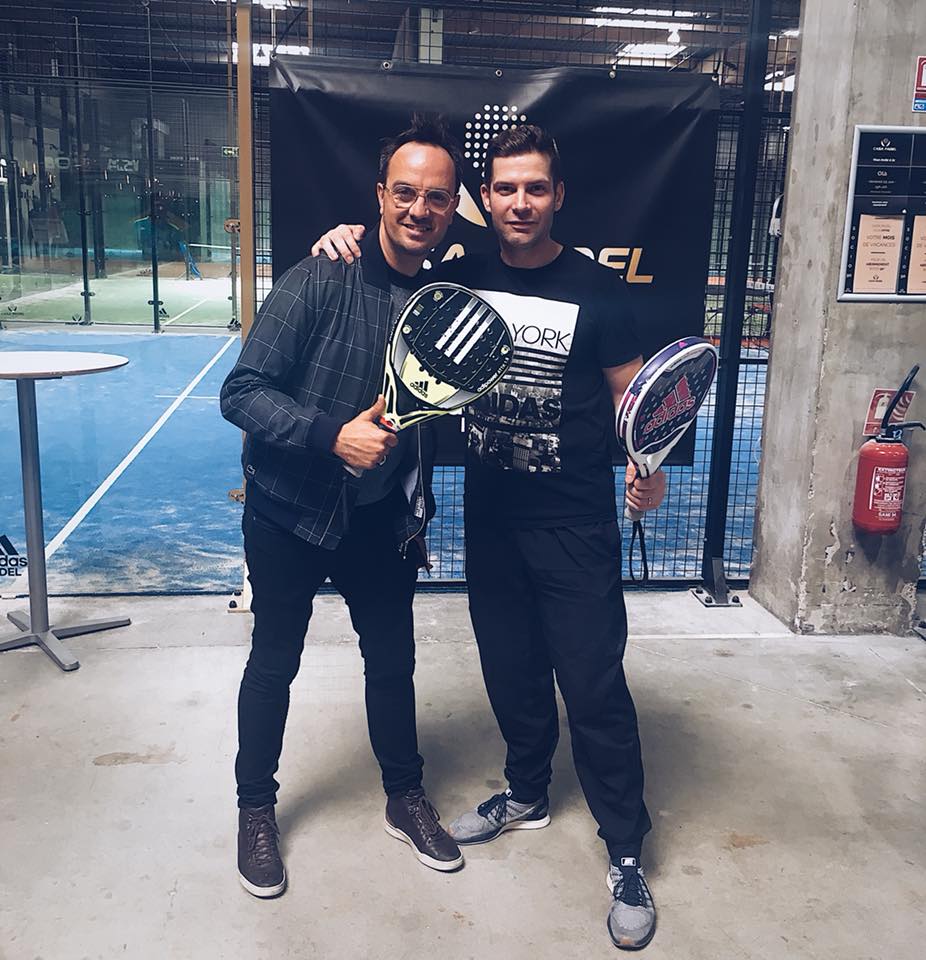 Casa Padel in Fashion: The World
The World Cup has started. All the matches will be broadcast in the Jeu, Set & Miam restaurant! A special "Le Mondial à Casa" formula has been set up especially for the matches!
Casa Padel broadcasts all the matches of the World Cup in Russia.
Come support your national team in a festive atmosphere! The matches will be broadcast on the big screen.
On this occasion, we propose you a formula "The Mondial with Casa" which includes:
- A large mixed Iberian charcuterie board
- 4 half
- Your prognosis * on the future winner of the World Cup
This formula is priced at € 30. A draw will be made among the correct answers to win a Brunch at the Jeu, Set & Miam restaurant!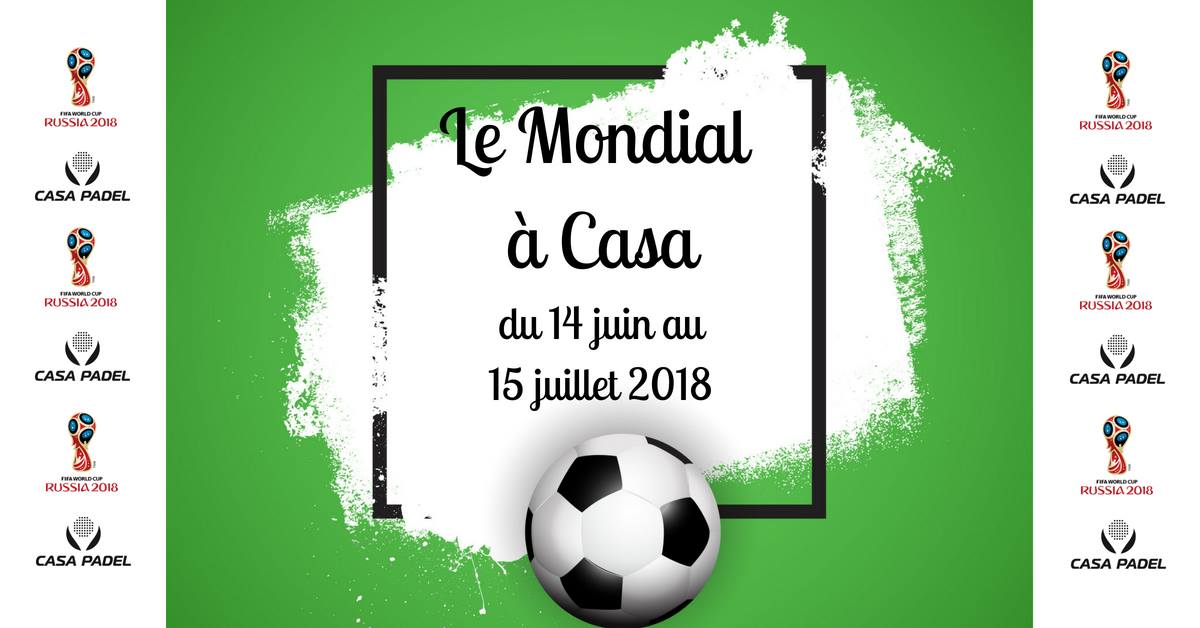 The new Casa Padel tariffs
In addition to the new subscription Socio Semana, Casa Padel announces a new pricing that will evolve from the July 1er at the level of the books of tickets as well as subscriptions!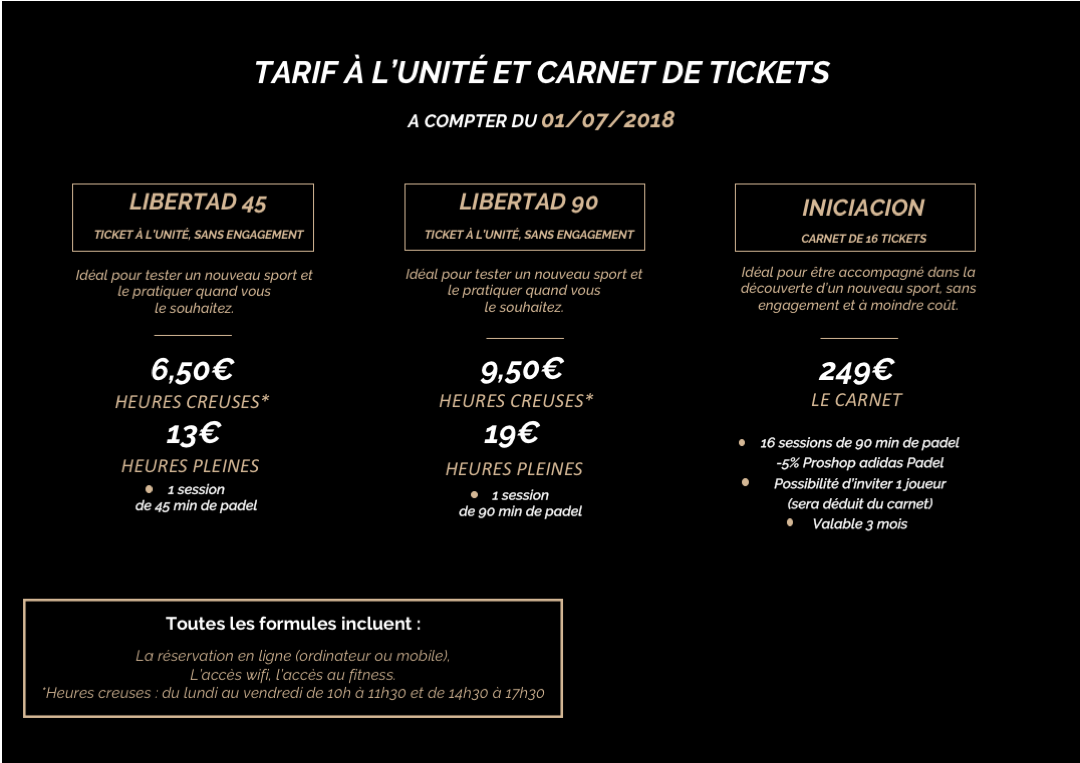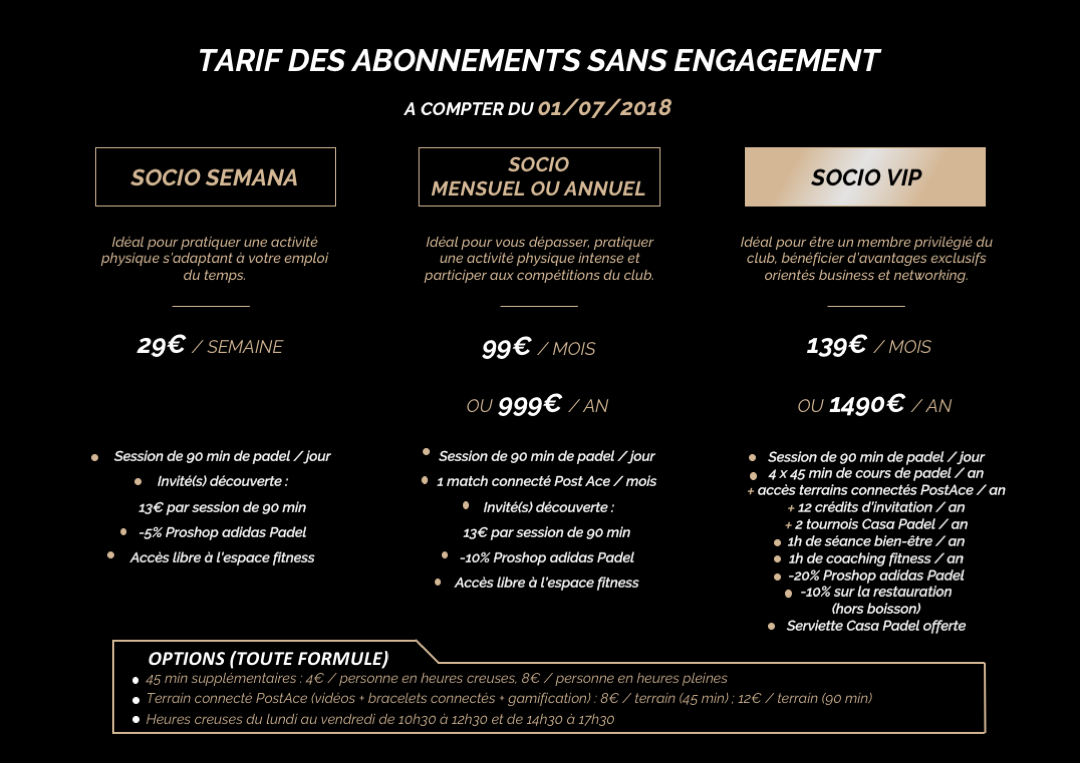 Franck Binisti discovers the padel at the Pyramid Club in 2009 in the Paris region. Since then padel is part of his life. You often see him touring France by going to cover the big French paddle events.