Integrated in the statutes of the French Tennis Federation in 2014, the padel benefits from the expertise of the FFT and the league of Provence to organize the finals of the Championship of Provence on Saturday 2 July at the Country Club Padel. The central position of the Club gives it an ideal location and a major positioning near the League of Provence.
The Padel Country Club gives appointment on July 2. Animations and exhibitions from 9 h 30 with Jérémy Scatena, French 1 number and 2015 European champion. Anyone who wishes can come and discover the padel with a champion of the discipline. The finals of the Championship of Provence will take place in the wake, from 14 h.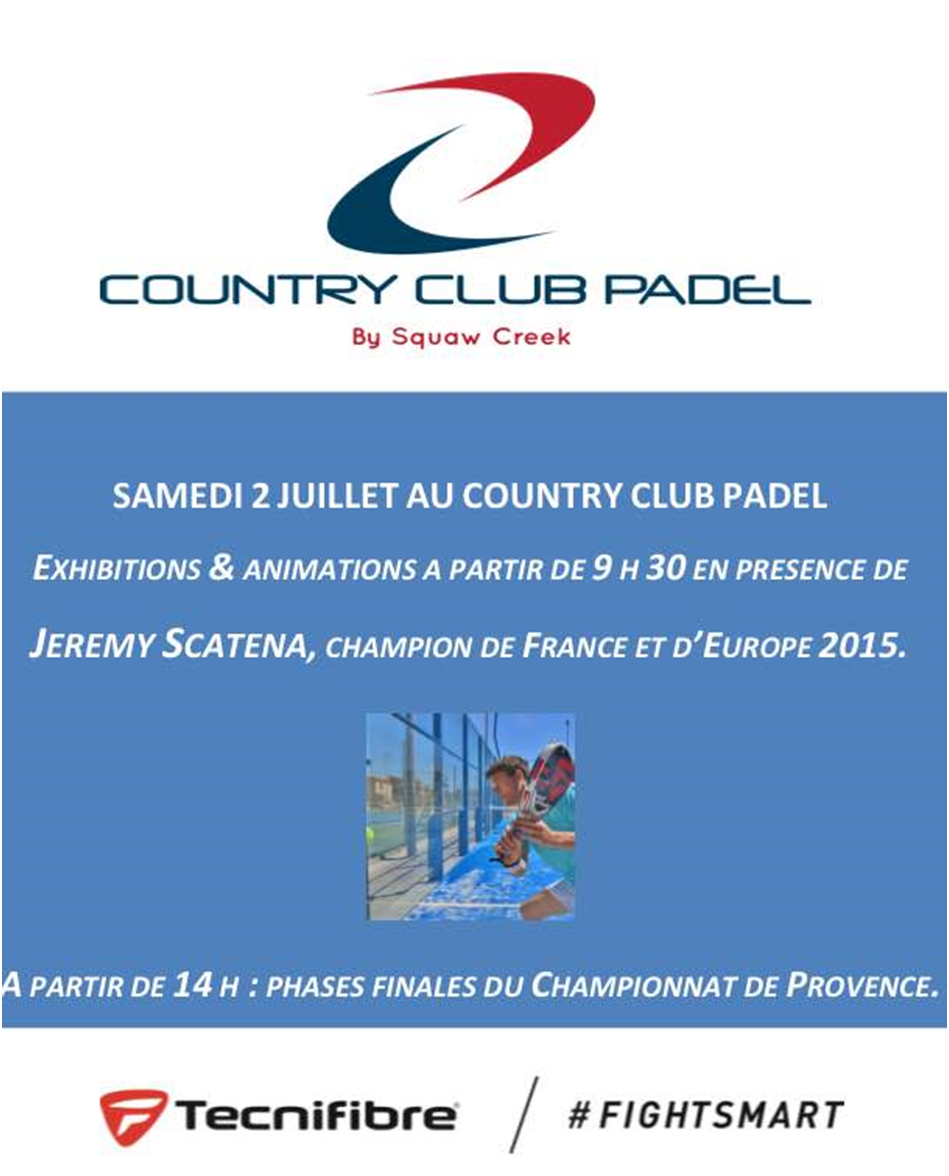 Franck Binisti discovers the padel at the Pyramid Club in 2009 in the Paris region. Since then padel is part of his life. You often see him touring France by going to cover the big French paddle events.