More than ten years already that Jerome Schaeffer left the world of tennis to devote himself fully to his passion for padel. A sport that led him to the French team and the World Championships in 2008.
Former coach of best players of padel French (ex-coach of Laura Clergue & Audrey Casanova - 2015 French champions -, Thomas Leygue and Wendy Barsotti), trainer of padel for Padel Connection and at the federal level, Head coach of All In Padel Sports Club de Bouc Bel Air (between Aix-en-Provence and Marseille) and internships Padel Experience by Twenty by Ten which will be held for the first time at the All In Padel Sports Club July 15-18 & August 12-15.
Discussion with one of the pioneers of padel in France…
Hit too hard, be careful!
PM: How did you fall into the pot of padel ?
JS: One Sunday in July 2007, while I was working as a tennis coach at the ISP Tennis Academy in Sophia Antipolis, Patrick tauma (one of my work colleagues and French champion of padel in the 90s) made me discover the Padel in La Gaude (above Nice) in the magnificent club managed by Arnaud Dalbergue (then French champion of padel) and it's love at first sight. I bought my first racket the same evening and it started from there with relentless passion.
PM: What is your favorite shot at padel ?
JS: Difficult choice given the wealth of shots available, but as I love putting spin in the ball, I would choose la bandeja roller which allows you to move back or maintain opponents from the baseline.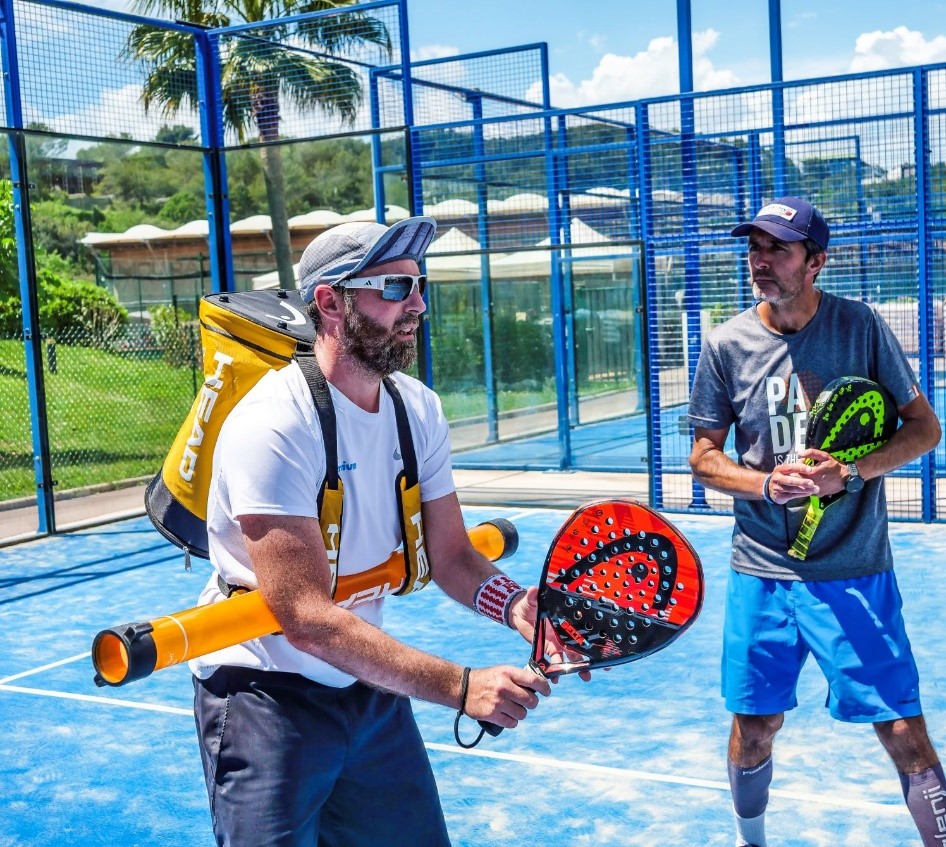 PM: What is the mistake that (almost) everyone makes in padel and who no longer needs to be?
JS: Always hit the ball too hard! We've all been there without exception.
PM: What would be your advice for players who want to take a step forward in padel ?
JS: Be regular throughout your game from a technical point of view, be patient in building the point, take the time to play the stroke to be made.
PM: Apart from F. Belasteguin, who is the pro player who impressed you the most?
JS: For women: Gemma Triay with her fantastic aerial game. A player to discover absolutely!
For the men: to name just one, because each of the high level players has their own specificities, I would choose Franco Stupaczuk for the whole of his game with which I identify the most.
Internships: a key to progression
PM: Tell us a bit about your collaboration with the new brand of padel Twenty by Ten and its offer of advanced training courses Padel Experience?
JS: We have been organizing internships with Michaël Kuzaj for over a year now (with whom I have been working since 2015 on training courses with Padel Connection) and Alex Cortey the founders of Twenty by Ten in the dream setting of the Mouratoglou Tennis Academy. We take advantage of the superb infrastructure of the Academy to offer the perfect course between pleasure and performance, all in the most beautiful tennis resort (and padel) / leisure in Europe.
We have set up a great team of experienced coaches with Mika, Thierry Martinez, Bastien Bott who adapt to each player and offer a training method based on adapted workshops, with alternating technique and tactics, hyper varied and dynamic, without forgetting the inter-club tournament or Davis Cup format, continuous coaching throughout the course, video feedback etc.
Of course, we always try to improve the content of the internships and ensure that our interns are more than satisfied. Each internship is different in terms of the content of the program, depending on the number and level of interns. We are currently discussing with other clubs in France and abroad in order to offer new destinations and services for our future trainees. You will know more in the coming weeks ...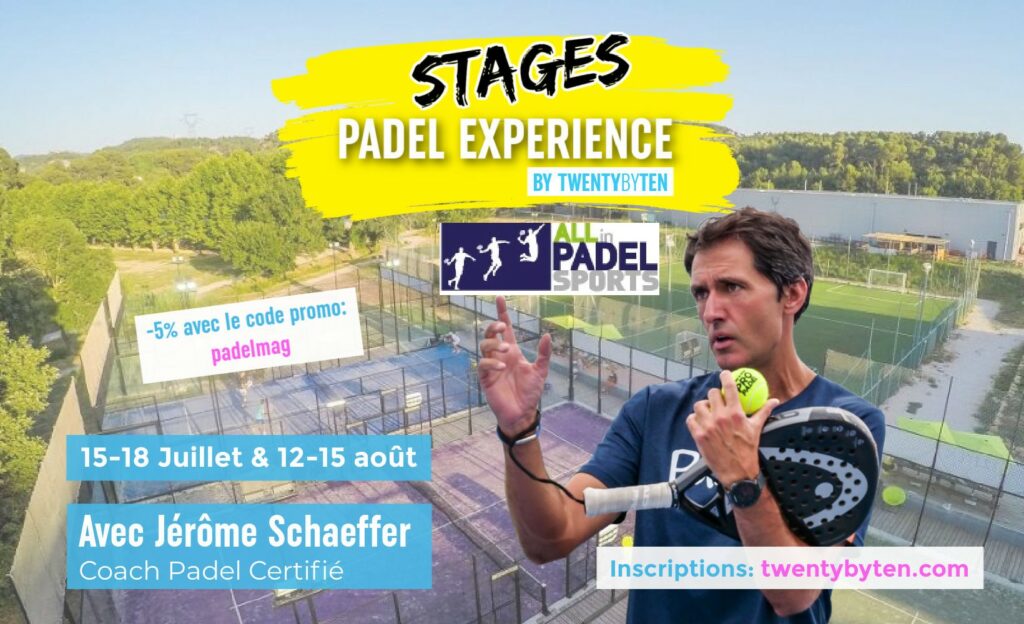 PM: Can you tell us a bit about the next internships? Padel Experience that will take place at the All In Padel Sports at Bouc Bel Air on July 15-18 & August 12-15?
JS: We offer a refresher course of Padel at the All In Padel Sports, my heart club, on the same model of what is done at the Mouratoglou Academy. Our internship is the perfect alliance between padel intensive and relaxing in a family setting under the sun ...
There will be intensive training of padel over 4 days through a method based on dynamic workshops which makes training intensive and varied and which allows to put into practice a maximum of things from a technical and tactical point of view etc.
On Saturdays we offer matches with local players so that the trainees change partners and opponents and get out of their comfort zone.
For those who are afraid of playing in the hot summer months, we have adapted the training conditions, which take place on covered grounds in optimal conditions. We will even go so far as to adapt the time slots with sessions earlier in the morning, so that our trainees can play "al fresco" and take full advantage of the day by discovering our beautiful Provencal region.
The camps are also open to girls, who often play better than boys. Ladies, I say it loud and clear, don't be afraid to join us! We also offer "Group Formulas" with a tailor-made course for groups of friends who wish to do their course with friends.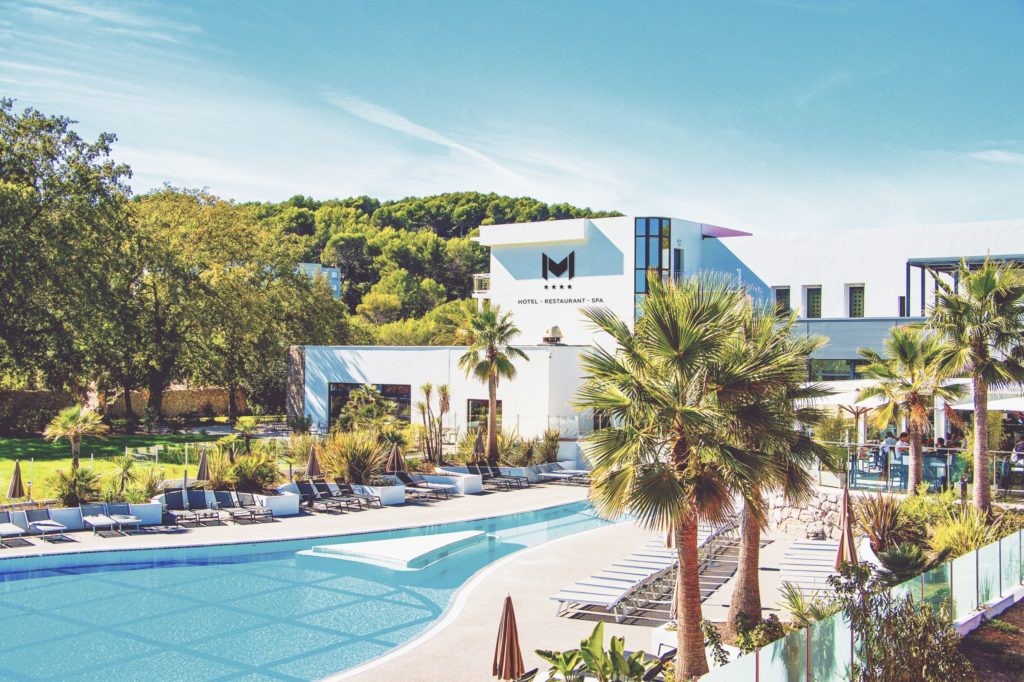 PM: What do you think is the best club / place to play padel ?
JS: I will obviously cite the Mouratoglou Academy, where most of the courses are held. Padel Experience: for the idyllic setting, to see tennis stars in training, for the unique sports facilities in the world and the absolutely magnificent setting of the Mouratoglou Resort.
I would cite two other clubs: the Padel club de Beausoleil near Monaco for its remarkable covered infrastructure and its location and panorama - the club is literally just above Monaco.
For the indoor experience, I would speak of Spirit Padel in Lyon for its excellent atmosphere, its covered infrastructures which offer exceptional playing conditions. A place that "smells like padel " as they say.
PM: What are your projects padel for the future ?
JS: I want to continue the adventure with Twenty by Ten through internships Padel Experience, in order to be able to offer internships throughout the year, by selecting the best possible spots: finding new destinations in France and abroad… in Spain and why not in other countries such as Sweden.
I also want to expand the team of coaches, train them in the Twenty by Ten "approach", to ensure a continuous quality of teaching to meet the growing demand for internships. Padel Experience.
Recently, I got involved at the federal level, in the development of the content creation of the future teaching diploma of padel, as well as in the training of trainers which will come into effect next year.
Discover the internships Padel Experience by Twenty by Ten alongside Jérôme Schaeffer and his team of certified coaches padel at the All in Padel Sports of Bouc Bel Air. Register now online: https://twentybyten.com/stages-padel-experience/ Attention limited places.
---
Take advantage of a reduction of 5% with the promo code: padelmag
---
Please note that summer internships PADEL EXPERIENCE at the All In Padel Sports will take place on covered grounds and with training schedules designed to prevent hot summer.
---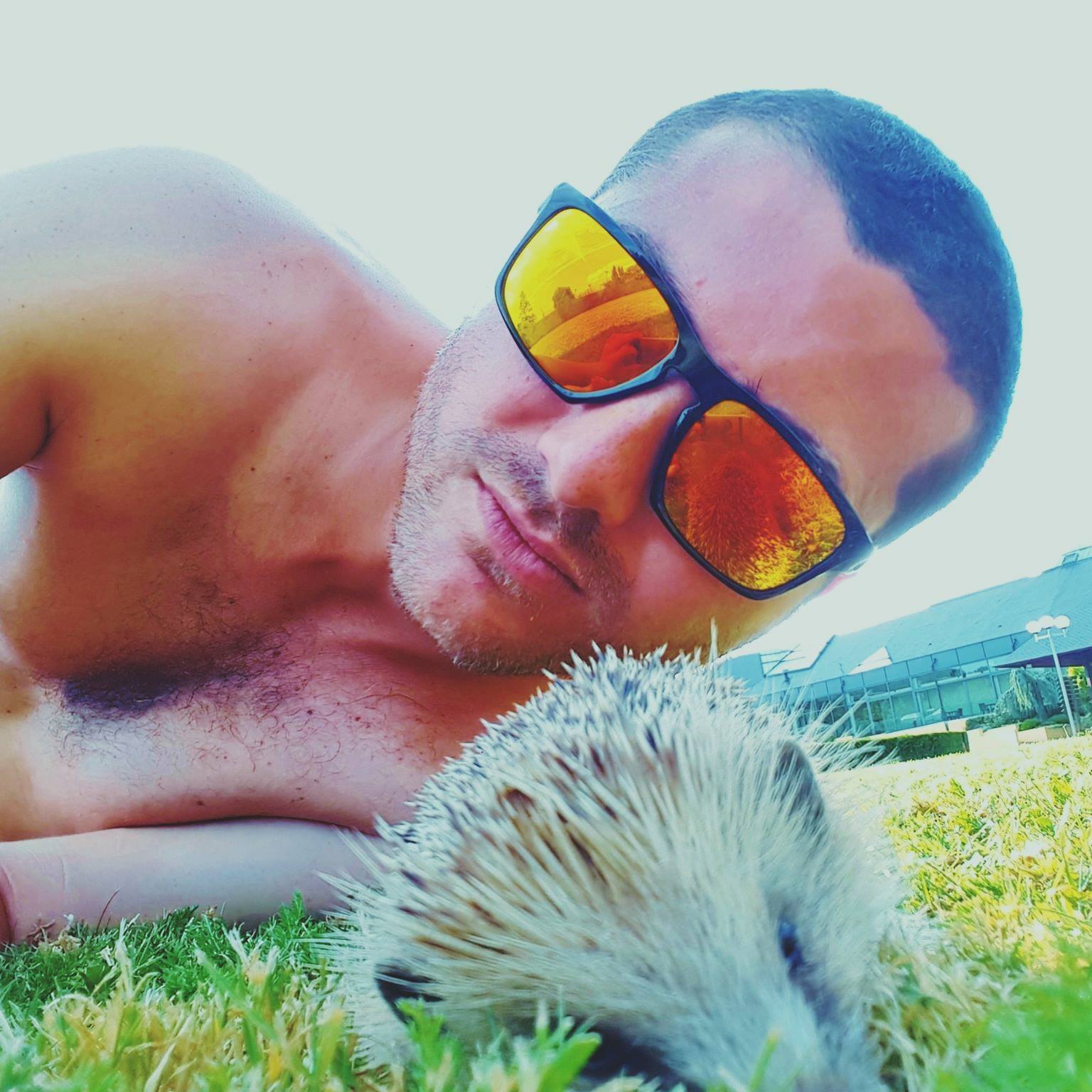 Franck Binisti discovers the padel at the Club des Pyramides in 2009 in the Paris region. Since padel is part of his life. You often see him touring France going to cover the major events of padel French.