Jessica Castello Lopez turns 24 today. The partner ofAlix Collombon is at the best level of her career, but the Valencian always wants more. Padel Magazine goes to meet the Alix's "Spanish Jess".
Who is she according to Alix
For those who don't know Jessica castelló, we will present it. And for that, who better than Alix Collombon?
Alix Collombon: "She is a player who can do everything well. Physically she goes very fast, and above all she stinks of padel ! She enjoys being carried forward and understands the game. She hurts with her forehand volley and two-handed backhand. When we are both good we are a very dangerous pair. "
"She is turning 24, but she has her head on her shoulders. She is very intelligent, we can talk about anything. "
"The short-term goal is to be in the top 20 together, from 36. Next year, we will aim for 8 pairs for do the Final Master at the end of the year. We don't limit ourselves. "

A competitor at heart
Lorenzo Lecci López: Can you tell us where do you come from, and especially how did you get to the top of the padel Valencian? How did the adventure begin?
Jessica Castelló:"I come from Villena, a town in the province of Alicante. Very little, my father went to tournaments and I was still a baby but I already had a racket in my hands. When I was old enough to start training, I did. From 5 to 18 years old, I played tennis and I played on the circuit in the region. When I was 18, I quit tennis. "
"I then discovered the padel with my friends, and little by little I became addicted. I missed the competition. When I was 19, I started training gradually. In 2016, I started the Valencia circuit, and it was in 2017 that I started on the World Padel Tour. "
"Alix is ​​very professional"
Lorenzo Lecci López: What is your relationship with Alix? How has she progressed this year, and what does she bring you off the pitch?
Jessica Castelló:"Our relationship is excellent. At the beginning we had a bit of trouble because we didn't really know each other. Now that we have confidence, we get along really well. "
"She has always been a player that I liked. She is a real fighter. She is very solid and she never misses a thing. This year, we are very complementary. Thanks to that we had our good results. Off the track, she's very professional, and she gives me confidence, peace of mind and stability. "
Lorenzo Lecci López: How far do you see yourself reaching with Alix?
Jessica Castelló:"The idea with Alix was to do the full season, and if it worked out well to continue for other seasons. I think it worked out well and that both of you and the whole team want to continue to grow hand in hand. We can give a lot more together. "
A detail to beat the Top 8
Lorenzo Lecci López: Why are the results so good at the end of the season? What changed ?
Jessica Castelló:"The results of this season are the fruit of the work of previous years. All the training we do with Alix and Juan (Alday) and Pablo (Crosetti). We set ourselves goals, and it is true that we did not expect such good results in the first year. "
Lorenzo Lecci López: When you play against the top pairs in the WPT, you almost always get in the way. You even start to beat them -victory against Bea Gonzalez and Marta Ortega-. What details are missing to beat the Top 8 pairs more often?
Jessica Castelló:"This season, we struggled to make it through the eighths because we always had pretty hard draws like Sainz / Gonzalez or Icardo / Brea. We couldn't show our best in those games. In Cordoba we managed to beat Bea and Marta by making a great match. "
"The details that are missing are actually the experience of these kinds of games. To be able to hold out physically, but especially mentally for more than two hours. You have to be solid and gain experience little by little. "
Good things happen eventually
Lorenzo Lecci López: Today you are celebrating your 24th birthday in 19th place in the ranking. What can we wish you for the future?
Jessica Castelló:"You can wish me that next season the results will be as good… or a little better! I sign to have the same results, but we will try to make them better. My main goal is to keep having fun, and to work the same way. I think the results are the fruits of daily work. Good things happen eventually. "'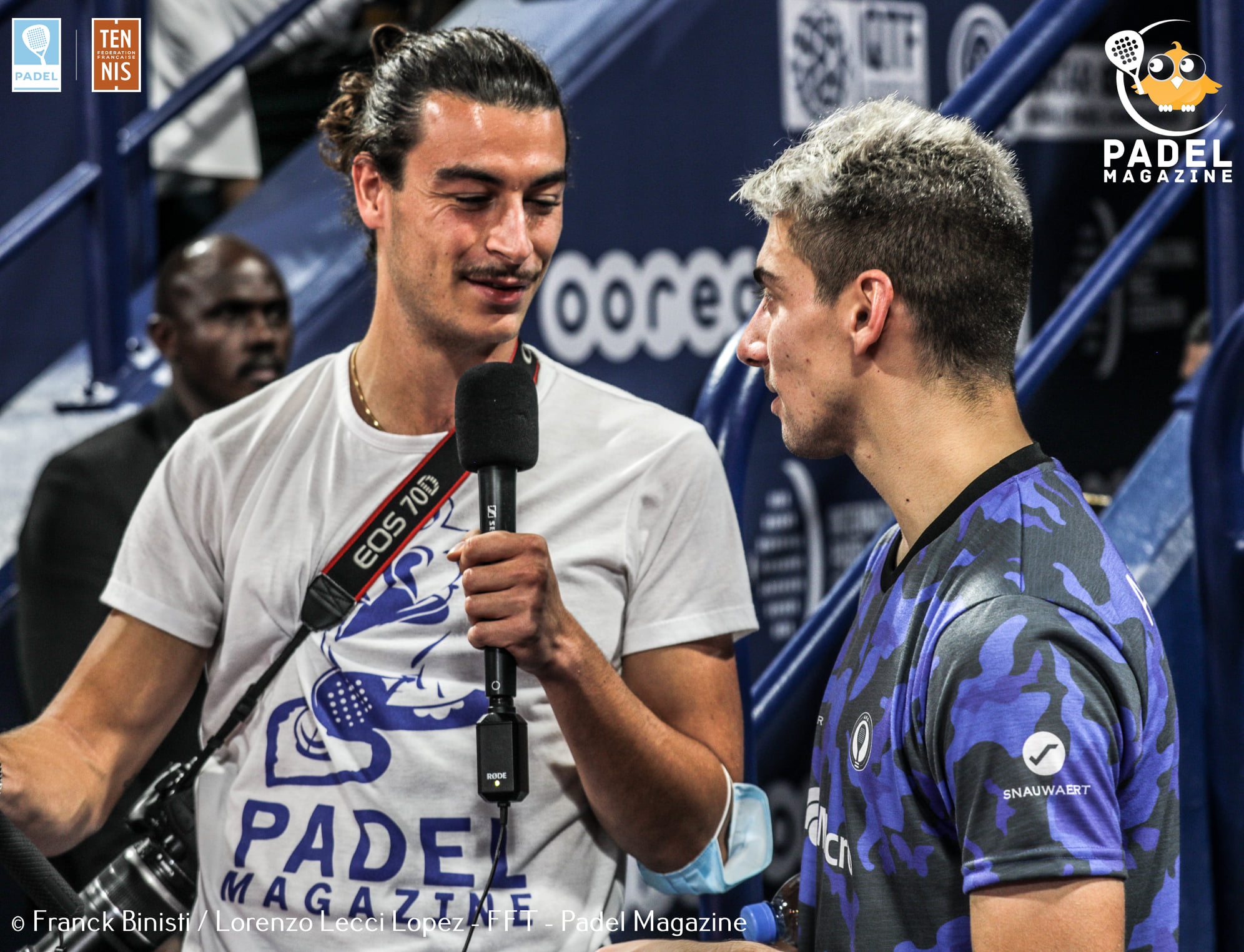 From his names, we can guess his Spanish and Italian origins. Lorenzo is a multilingual passionate about sports: journalism by vocation and events by worship are his two legs. He is the international gentleman of Padel Magazine. You will often see it on the various international competitions, but also on the major French events. @eyeofpadel on Instagram to see his best photos of padel !