Known in France for having notably been the trainer of Léa Godallier, Jorge de Benito had previously left good memories in Bordeaux, where he was a coach at 4Padel and trainer of the teachers of the group.
Since last January, he has joined the M3 Padel Academy in Madrid, alongside star coaches Mariano Amat and Jorge Martinez. This is where very good players train, such as the world No. 1 Galan and Lebron, the Alayeto twins (15e and 16e), Jose Diestro (31e), Javi Leal (41e), Miguel Semmler (50e) ...
Although he also follows male pairs in competition, Jorge de Benito is above all a specialist in padel female, which he studies tournament after tournament. We asked him about the specificities of this game, but also about the current developments for ladies.
More patience in girls
Padel Magazine : Jorge, do you agree that the women's game is more tactical and smarter than the men's game?
Jorge de Benito: "I think the girls, at the padel, are much smarter than boys in their game. Why? Because boys have physical abilities that make them want to pop the ball and get it out right away. With girls, it's different, they have to think. »
The contrast between the risk-taking of female tennis players and that of female tennis players padel is quite striking...
Jorge de Benito: "In tennis, it's true that girls hit very hard, and often it doesn't work, they make a lot of mistakes. At padel, it's the opposite: the girls repeat waiting shots and continue "bandeja, vibora, feint, vibora…". So me, as a coach, I also encourage my players to sometimes burst the ball and take more risks. »
Is it the ladies' lack of power that explains their patience?
Jorge de Benito: "In my opinion, it is above all a question of trust. Few girls have blind faith in their smash. When a ball is in the air and they can spike it, they think a lot. Whereas a guy, even if he's not brimming with confidence, he knows he's capable of smash winning by popping the ball. »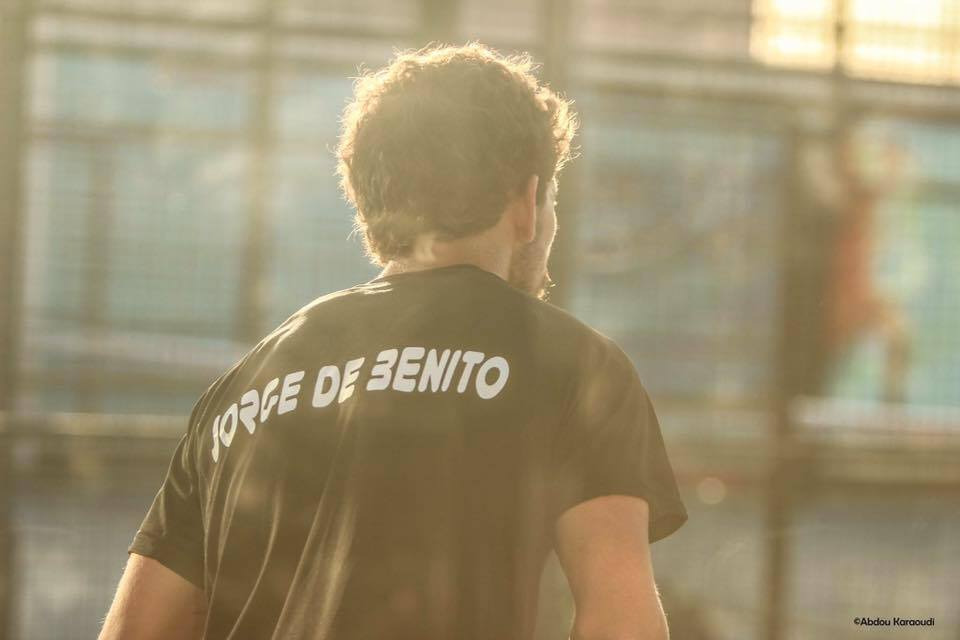 Un padel more and more explosive
As a coach, do you advise your players to practice a more explosive game?
Jorge de Benito: "In tennis, the harder you hit, the more time you deprive your opponent to organize and move. At padel, it's the opposite: the harder you hit, the more time you deprive yourself of to move. That's why when you start at padel in Spain, your teacher teaches you that you have to work on the point for a long time, alternate high balls and low balls, rather than rushing to hit the ball hard.
When good level tennis players start playing padel, they all want to pop the ball. This will work with players from padel medium level who will not succeed in defending. But when the defender has a good level, the one who strikes badly generally sees his power turning against him.
In the padel women, we see more and more players – such as Léa Godallier – who have a large frame and adopt an aggressive style of play by following their lobs to the net, blocking or playing volley and volley. I am in favor of this evolution, because many girls are able to practice this type of game effectively.
But what still dominates in the padel feminine, it is padel worked, tactical, where we will seek to create holes, to build points at length. In the padel women, it is still rare to see players try their luck without thinking.
I think we can say that the padel feminine of today resembles what was the padel male twenty years ago. But things are changing fast. »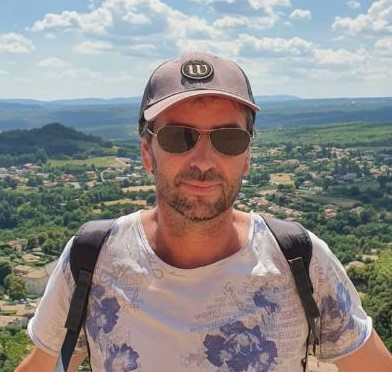 After 40 years of tennis, Jérôme falls into the pot of padel in 2018. Since then, he thinks about it every morning while shaving… but never shaves pala in hand! Journalist in Alsace, he has no other ambition than to share his passion with you, whether you speak French, Italian, Spanish or English.