Paula Josemaria and Ariana Sanchez qualified for the final of theCordoba Open from World Padel Tour. The two Spaniards are back in the final with a very complete match to bring down Sainz / Marrero 6 / 4 6 / 4.
Paula and Ariana was no longer in the final since Cagliari, which is unfit for the high quality of this pair. Facing experienced Lucia Sainz and Marta Marrero, Paula and Ari gave a recital by dominating their opponents at all times of the match.
Sainz / Marrero managed to make up the score by winning the puntos de oro, but the feeling of superiority of Josemaria / Sanchéz was very important.
At the start of the second round, one statistic surprised everyone: Sainz and Marrero saved 8 break points in the first games!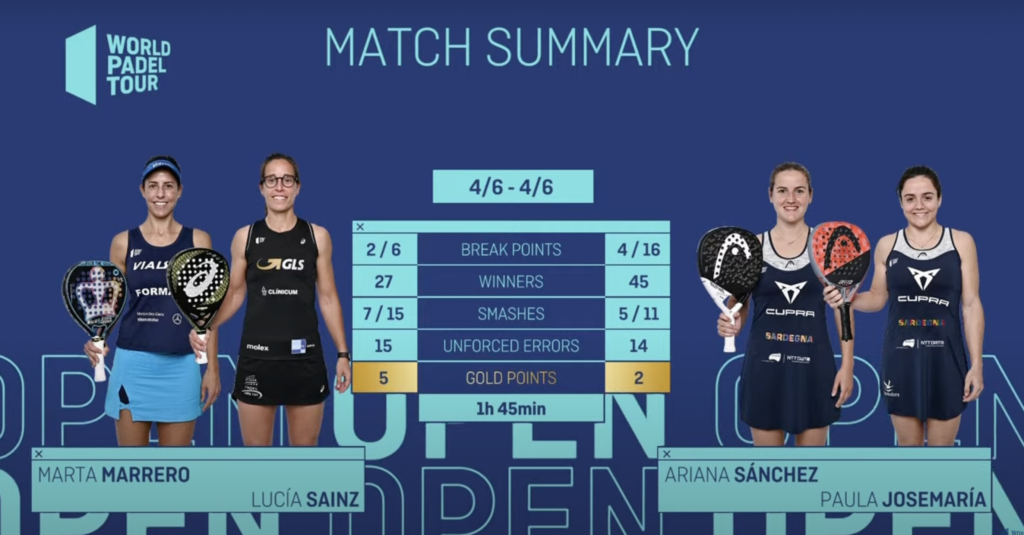 Paula and Ari will be looking for a 5th title this season for their 8th final played!
You can now follow the match between Bela / Coello and Di Nenno / Navarro !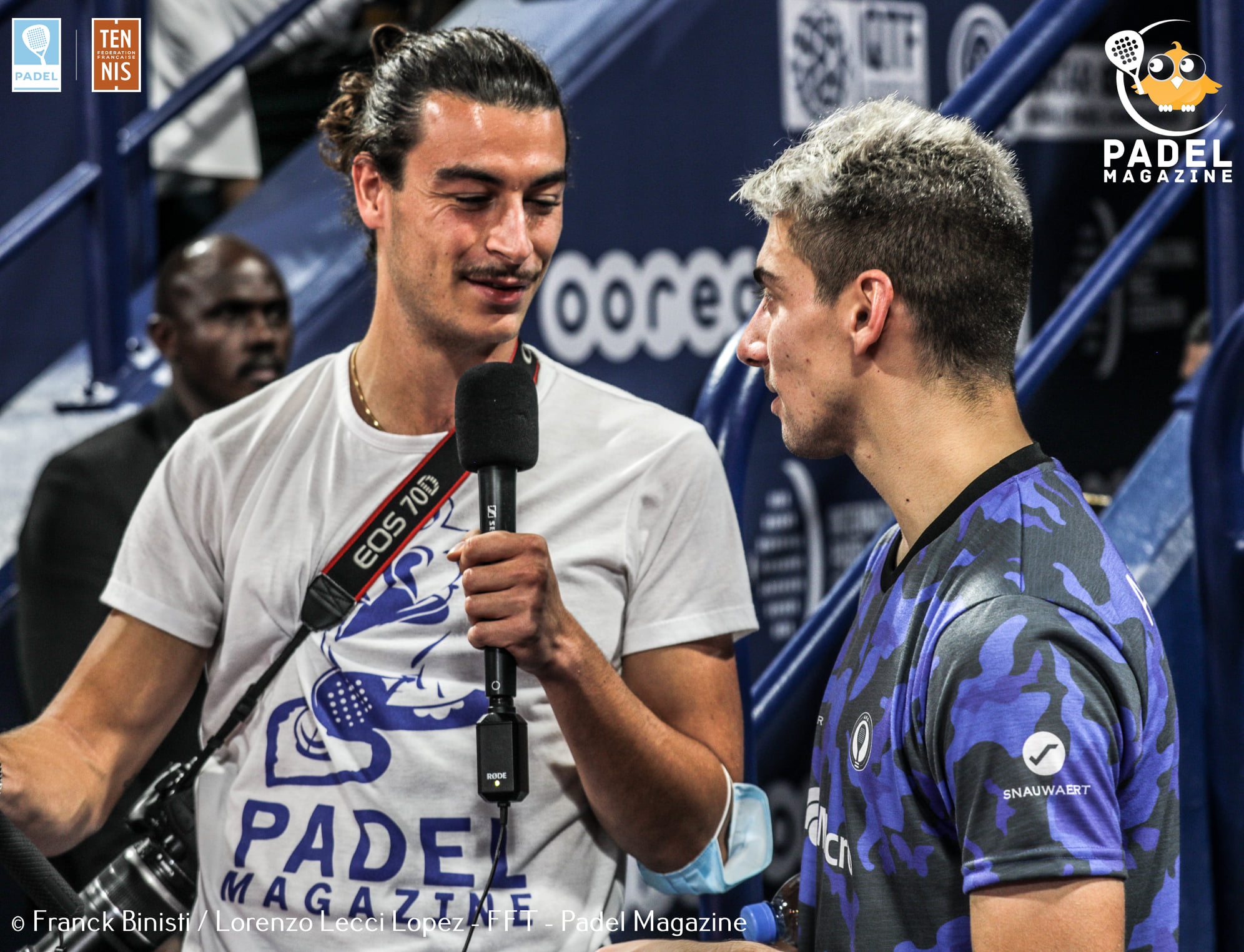 From his names, we can guess his Spanish and Italian origins. Lorenzo is a multilingual passionate about sports: journalism by vocation and events by worship are his two legs. He is the international gentleman of Padel Magazine. You will often see it on the various international competitions, but also on the major French events. @eyeofpadel on Instagram to see his best photos of padel !