Jean-Thomas Peyrou, coach at Big Padel Bordeaux-Mérignac shares its vision with us on the padel French current and future. The former French 4th explains, among other things, his way of training and supporting professional players.
A phenomenal rise
"When I started playing padel, we were far from obtaining a coaching diploma. THE padel is experiencing phenomenal growth and I am more than delighted that TFP training is being implemented in our different leagues.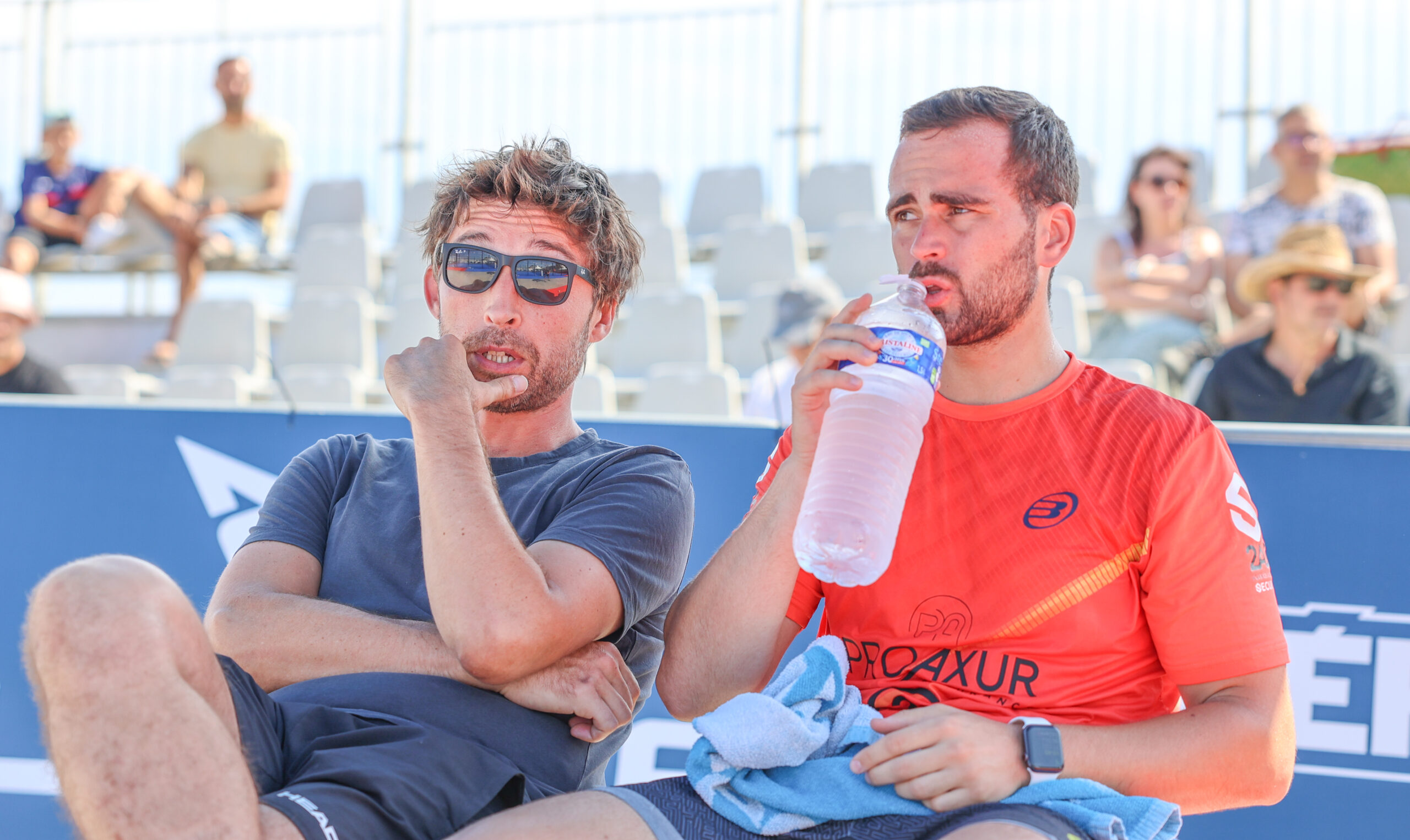 I salute the FFT for this long-term work which has only just begun. We are at the start of this adventure, the different training courses are being structured and modernized. They surround themselves more with competent people and it is essential to act in this direction."
Le padel, a sport in its own right
"However, I think that DFMP training must disappear. One week of training (for tennis diplomas) is of course not enough to teach all the specificities of this sport and train our future teachers.
It is necessary to consider the padel as a discipline in its own right. Tennis instructor and tennis instructor padel are two different things. If we want to combine the two, then for me we must follow distinct, specific and equivalent training."
Find alternatives to Spain and promote training Made in France
"Going to Spain to train to become a better player should not be the only option. That's what I'm trying to create at the Big Padel Jet Academy: being able to give an alternative to Spain. Many European players (Swedes, Belgians, Italians, Portuguese, etc.) stay in their country of origin to train and have very good results."
"Several training camps are emerging in France, such as My Center Palavas or even Padel Shot, and I welcome these different initiatives. All In academy by Johan Bergeron will, in my opinion, be the true French academy. It has modern infrastructure, a boarding school, accommodation…
Of course, Spain is the Mecca of padel. But we can ensure that our best players stay in France. Adrien Maigret and Jerôme Inzerillo, pillars of the France team, trained for two afternoons in Spain (laughs). Bastien Blanqué has chosen to set up a training structure in Toulouse and his level is only increasing. The examples are numerous. It therefore seems important to me to highlight these projects and to promote French-style training."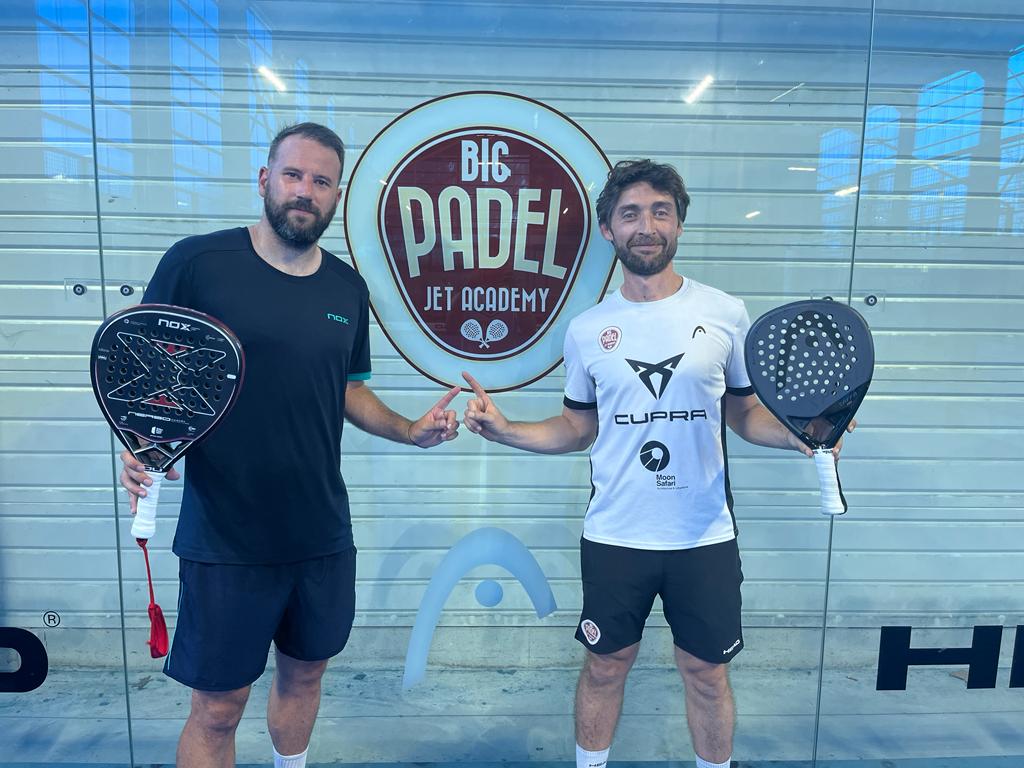 From beautiful people to Big Padel
"For three years, I have been supporting Dorian De Meyer and Thomas Vanbauce. They have experienced great growth and are embarking on the adventure of the international circuit. Benjamin Grué, who joined us 18 months ago, reached the French Top 10 and was selected for the France 2022 team training course with a hybrid project between national circuit and international circuit. He does everything he can to get back on the slopes as quickly as possible. Baptiste Moura, Maxime Joris, Nicolas Rouanet and Simon Wagner started training with the group. Since September, I have also been the reference coach of Lucas Pillon, a 16-year-old young player, member of the French U16 team."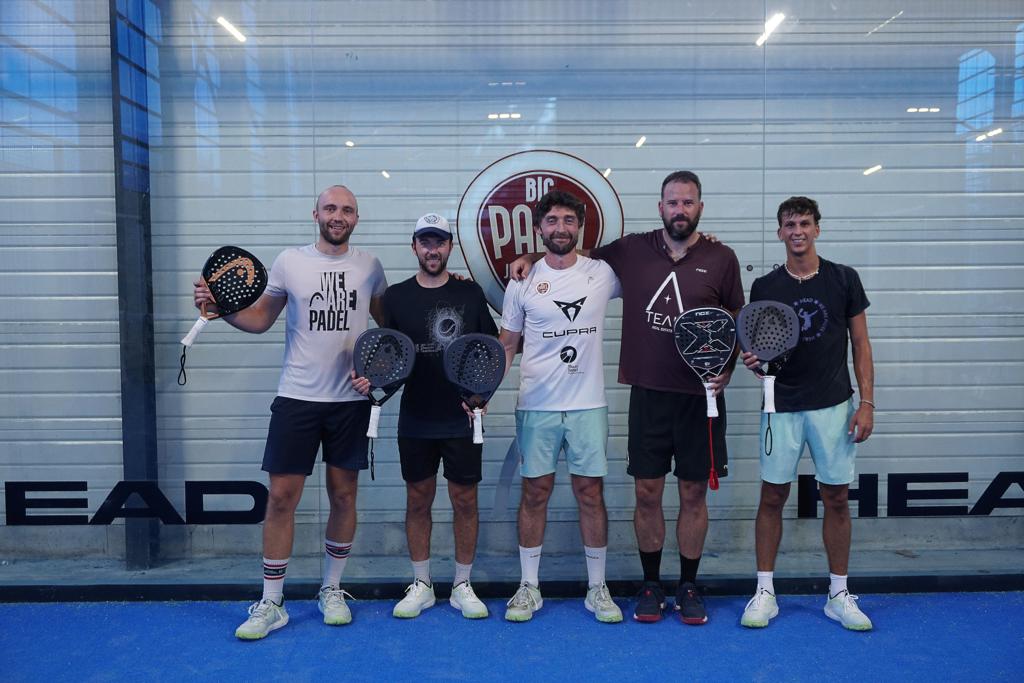 "Adrien Maigret, my friend, is the godfather of the academy and comes to train a few weeks a year, as well as the Spaniard Luis Hernandez Quesada, an endearing and extraordinary player who came this summer and who brings us all His experience."
"As for the girls, I coach Amelie Détrivière, world champion and European 40+ champion. Since January, I have also been supporting young players like Manon Marcarie and Cassandra Senjean, who are experiencing very good growth."
"They are all in a more or less advanced learning phase with great intrinsic qualities. We have a great group that I have a blast with. I will give everything for each of them to achieve their goals."
Encourage the new generation
"Having won a bronze medal at the last World Championships for the French men's team is an extraordinary result. You have to realize the phenomenal performance of this group. In my opinion, we have an experienced golden generation.
Johan Bergeron, a pillar of this team, took the decision to end his career. Max Moreau, Ben Tison, Adrien Maigret and Jérémy Scatena are players who will have to be replaced in the next two to five years. It seems important to me to encourage our new generation to taste the international circuit and to take an interest in their training structure.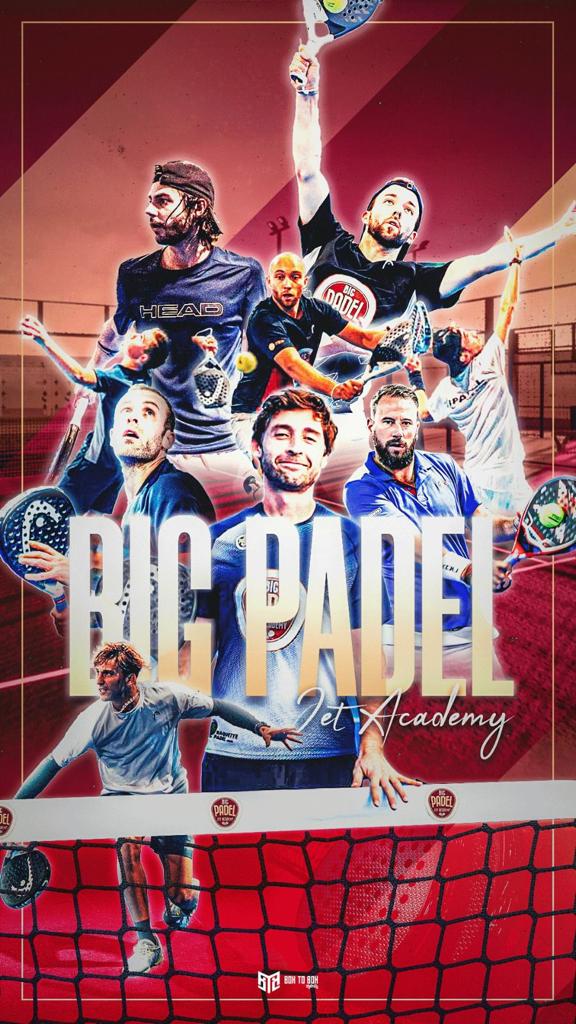 Many players are preparing to take up the torch. We must prepare for the future and structure our elite so that they gain experience and progress at the highest level."
The importance of the relationship between player and coach
"Having discussed it with certain team executives, this generation renewal must be better structured and we must be interested in all these players who will constitute the future of our Team France.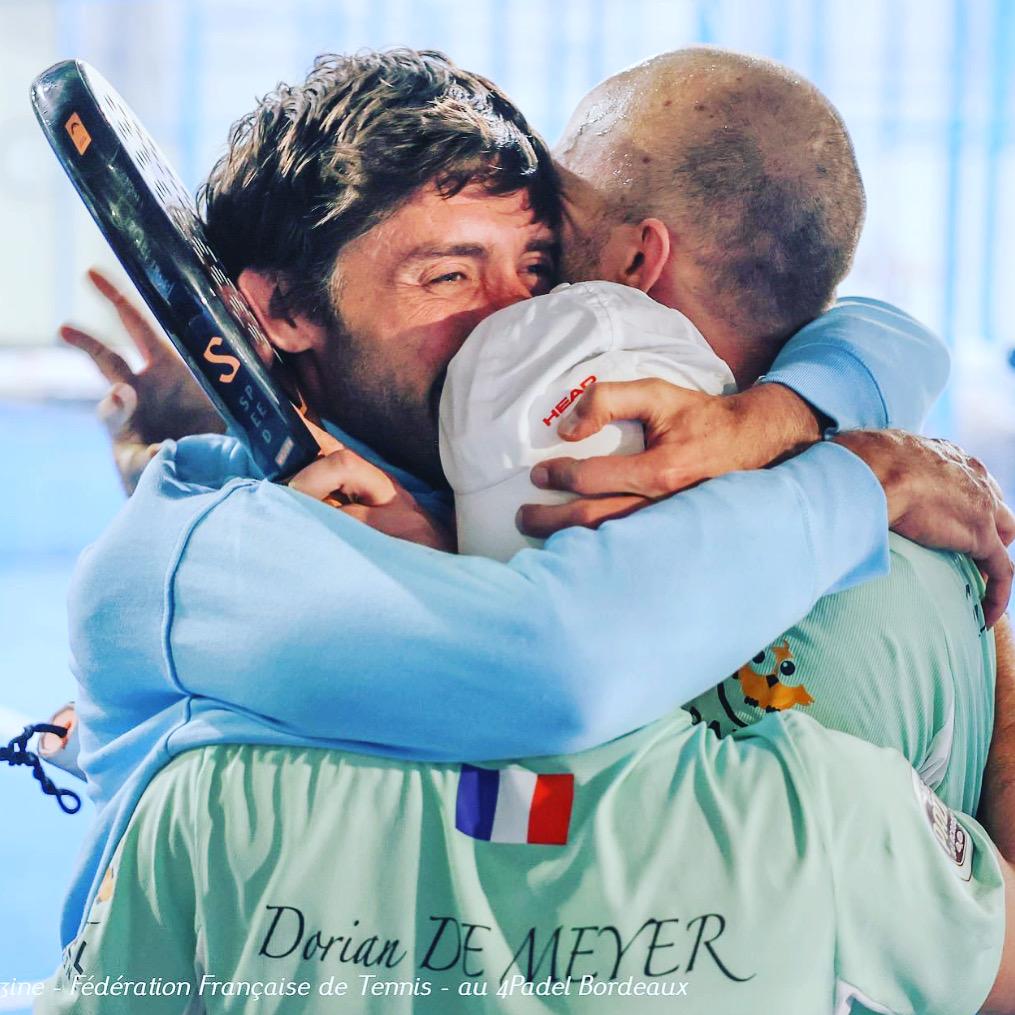 I think that a position of coordinator, of assistant coach, could be created in order to take an interest in
in a more in-depth manner to the different results of our players, their structured training projects and that a greater relationship is established with their coach."
"The very day of the announcement of wild-cards, I was contacted by the tournament director, Arnaud Di Pasquale, who explained to me very clearly the choices and how the allocation of prizes worked. wild-cards by the tournament steering committee. I keep repeating to all of my players that the attribution of a wild-card in a tournament cannot under any circumstances represent a season objective.
We can feel disappointed, but above all we must accept this decision and continue the work in order to be able to enter this type of tournament with our points without counting on a probable invitation.
Slowly but surely
"I am convinced that Dorian and Thomas will hit the slopes of Roland-Garros in the years to come thanks to their results on the international circuit. They digested this decision and almost achieved a very good performance at the last French championships.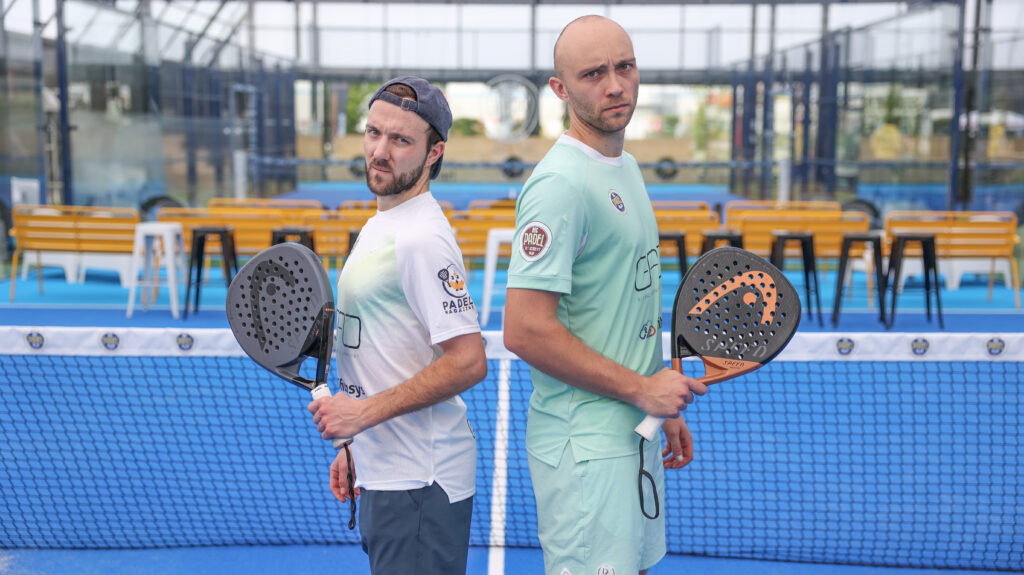 Indeed, they were very close to beating Dylan Guichard and Jérémy Scatena, who form one of the best French teams. They are on the right track and I try to instill in them as best I can that with work, self-sacrifice, professionalism and humility, they will achieve their goals."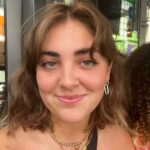 Became a fan of padel, I intend to keep you up to date with all the news padel ! See you soon on the slopes!