Julio Alegria is one of pioneers du padel in Spain. At the initiative of the creation of the first federation in the world, that of Pays Basque, he was the president of the FEP during a term, as well as a very good padel in the early days of this sport. Here is an excerpt from our video conference exchange.
"I made sure that the padel be approved as a sport "
Lorenzo Lecci Lopez: When the padel arrived in Spain, how did you deal with the situation with the tennis federation?
Julio Alegria: "It was on the one hand very hard, and on the other hand easier. They considered the padel like a little game, something for fun… We had seen him at Marbella, and we decided to import it to Bilbao. My tennis club did not want to set up a padel, so we went to see the golf clubs. In Spain, it is mainly by golf clubs that the padel it's imposed. It gave them a plus that didn't take up space. Tennis wanted us to join them to have more money. "
"I believed in the future of padel from the beginning. I fought for courts to be built. One day I was told "yes yes we are going to make you short so that you can play with your friends", and I got angry. Very quickly a lot of people wanted to play. "
"Le padel must get rid of tennis federations. I'm sorry, but that's how it is. In 1992, the Basque federation was the first approved in the world. I have succeeded in getting approved as a sport. "
The theories of the master
Julio Alegria: "I have always said that the padel was the coolest sport. The first day you start and you have fun. The second day you take yourself for McEnroe or Pete Sampras - when they were the gods -. On the third day any guy comes in and he beats you. The padel It might be easy for you, but it's also easy for him. "
"My other theory on the padel it is that a magnificent point is worth as much as making miss the adversary. I was not a spectacular player, but I was very annoying for the opponents. I put everything back. Back then doing lobs was frowned upon, but I didn't care, I would throw the ball in the sky, and I would be told it was falling like snow. I did what I knew how to do. "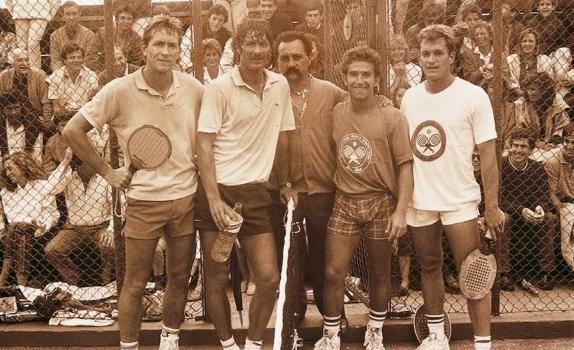 "When there is money at stake, it is difficult to find agreements"
Lorenzo Lecci Lopez: I'm going to ask you the same question as to Alfredo Garbisu. In an interview, Bela told me "They should put their egos aside and sit at the same table for the sake of the padel". What do we need to develop the padel healthier?
Julio Alegria: "Any kind of competition other than the WPT looks good to me. At the beginning in tennis it was complicated too. The best thing would be if everyone got together of course. "
"Belasteguin I met him in Argentina when he won a minor tournament with Mati Diaz. Later he told us he would sign with us and then he signed up with the WPT. But I understand, they convinced him, and I get on well with him. The padel professional is sometimes very "bad". If you are offered a lot of money, I can understand, even if I don't share that mentality. "
"When there is money at stake, coming to agreements can be difficult, and with everyone's interests, even more so."
"Alfredo Garbisu would be an excellent president of the FIP"
Lorenzo Lecci Lopez: You have license n ° 9 of padel, and you continue to pay it when you can no longer play. What does this license mean to you?
Julio Alegria: "With all the money that cost me padel, I'm not around anymore (laughs). I am very proud of it. The n ° 1 was reserved for the King, the following ones were reserved for the presidents ... I think I have the oldest. Unfortunately, I've been unable to play for several years. It is a great pride for me. I would have liked to have been hung up on me like basketball jerseys! "
Lorenzo Lecci Lopez: What could you change at the moment at VET?
Julio Alegria:"I don't watch the news too much. I don't wanna be the grumpy grandpa, I think I would probably change things, but they do a good job. I know Alfredo did a good job. When we worked together, we communicated very well. "
"Alfredo Garbisu would be a excellent president for the FIP. I put it in the Basque federation, then in the Spanish federation. "
Find the exchange with Julio Alegria just below: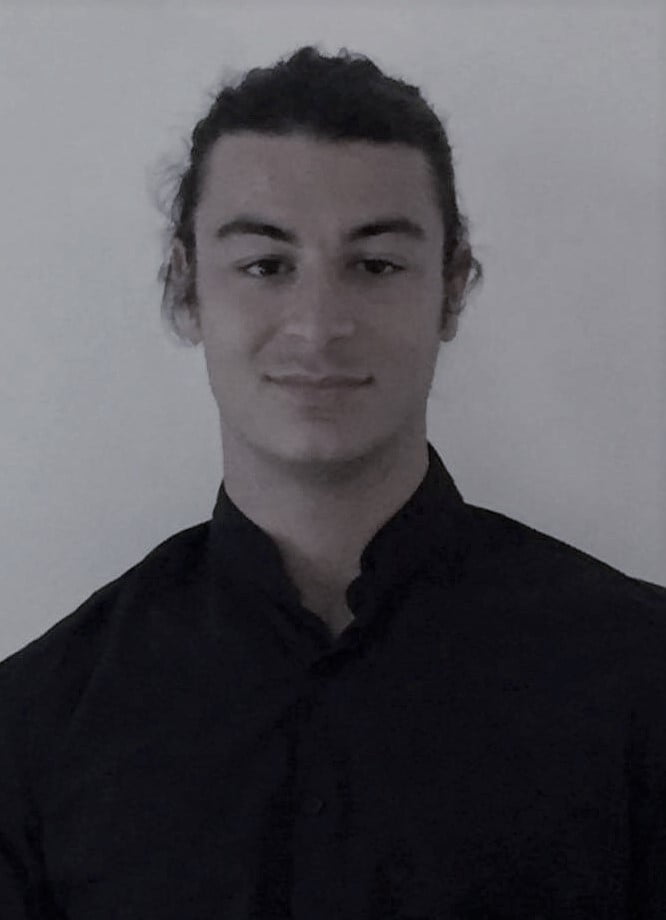 From his names, we can guess his Spanish and Italian origins. Lorenzo is a multilingual passionate about sports: journalism by vocation and events by adoration are his two legs. Its ambition is to cover the biggest sporting events (Olympic Games and Worlds). He is interested in the situation of padel in France, and offers prospects for optimal development.