It's no longer a secret for anyone, but the German technician is an unconditional lover of padel.
And the least we can say is that he is not about to let go of the pala right away.
Almost three years ago we had already heard of this idyll between the Liverpool coach and this sport which continues to gain followers.
A sensational discovery
For football lovers, no need to present Jurgen Klopp. This famous coach who is known for having won the Premier League and the Champions League with the English club Liverpool has accumulated a number of victories on the football field.
What about on the courts padel ?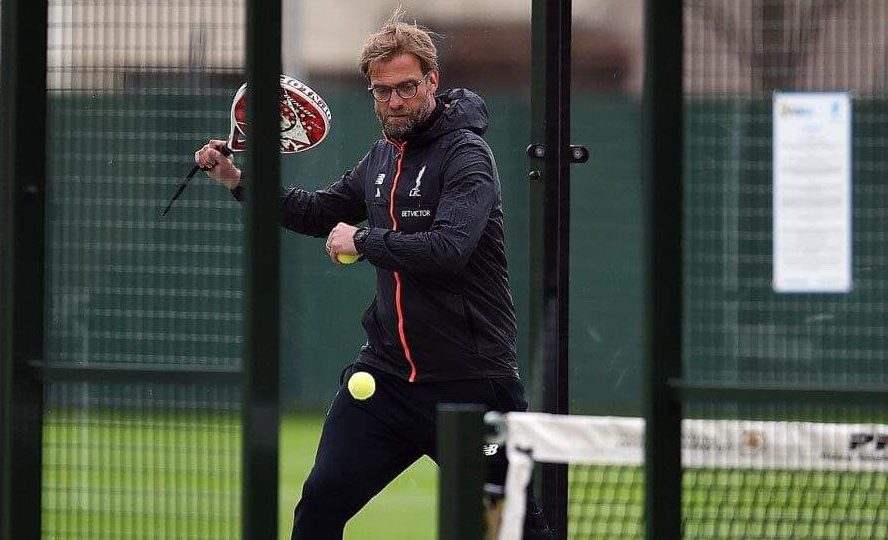 This is at Tenerife, during his vacation that the German technician discovered the padel. While enjoying a few days off with the members of his staff, he decided to try his hand at this discipline which is all the rage in Spain.
After a few lessons with a professional trainer and several games with friends, the trainer quickly becomes addicted.
It's so true that a track of padel has been housed within the grounds of the Liverpool FC training camp.
A sport that relaxes
Becoming one of the best coaches in the world, moreover of one of the most legendary teams in the English championship, is not easy. The daily pressure is high and the pace of work between training and matches can quickly become a stress factor.
Jürgen Klopp found the best way to relieve all that stress. Indeed before certain training sessions and as soon as he has the possibility, he swaps the crampons for the pala and starts hitting a few balls with his teammates.
Will we see it one day in tournaments?

Team Padel Magazine tries to offer you since 2013 the best of padel, but also surveys, analyzes to try to understand the world of padel. From the game to the politics of our sport, Padel Magazine is at your service.