Deep deaf, Kevin Farhang, is passionate about badminton and padel, he gives us his impressions of these two sports.
We had the chance to interview Kevin farhang at the Tennis Padel Club Soleil. This deep deaf, 43 years old, is an absolute badminton fan who recently discovered padel. He tells us about the specificities of these two sports for deaf people like him and tells us his story.
A multisport enthusiast!
I am profoundly deaf and have always done a lot of sport from childhood. I would even say that I was born for the sport! Football, futsal, snowboarding, basketball, swimming, tennis, badminton, running, cycling, volleyball, table tennis, Water-Bike Challenge for the Princess of Charlene of Monaco Foundation… I practiced all these sports as a leisure activity or competition with deaf and hearing people.

A particular attraction for badminton
Since 2017 my main sport has been badminton which I practice at Club Monaco Badminton. Thanks to Sylvie Bertand who is president of the Club and president of the Monegasque Badminton Federation, I was able to represent Monaco at the Deaf Badminton competitions organized by the French Handisport Federation (FFH). Indeed, she understood the importance for me of participating in specific competitions adapted to my handicap and for that she affiliated the club to the FFH by creating a disabled sports section and I would really like to thank her for that.
Deaf competitions, but not only
Since 2017, Monaco has always been represented in deaf badminton competitions, in particular at the French Championships and the Coupe de France (in singles, men's doubles, mixed doubles) with good places as finalists, always podiums with medals. gold, silver and bronze, and above all wonderful memories.
French Badminton Federation which took over this year to organize the Deaf Badminton competitions and it is no longer necessary to be affiliated with the FFH, but I really wanted to thank Mrs. Sylvie Bertand for making this project possible with the creation of the Handisport section, a first in Monaco.

Recently I have also done competitions with hearing people: I am part of the Interclub de Monaco Badminton team in singles and I have done 3 A'Roca tournaments in the senior category at home where I was finalist in doubles, once a semi-finalist in singles and once a finalist in singles. I can't hear anything at all, I have to constantly compensate visually because I can't hear the steering wheel coming or the noise it makes to know what effect is being used (spin, lift or slice), or if the strike is powerful or soft.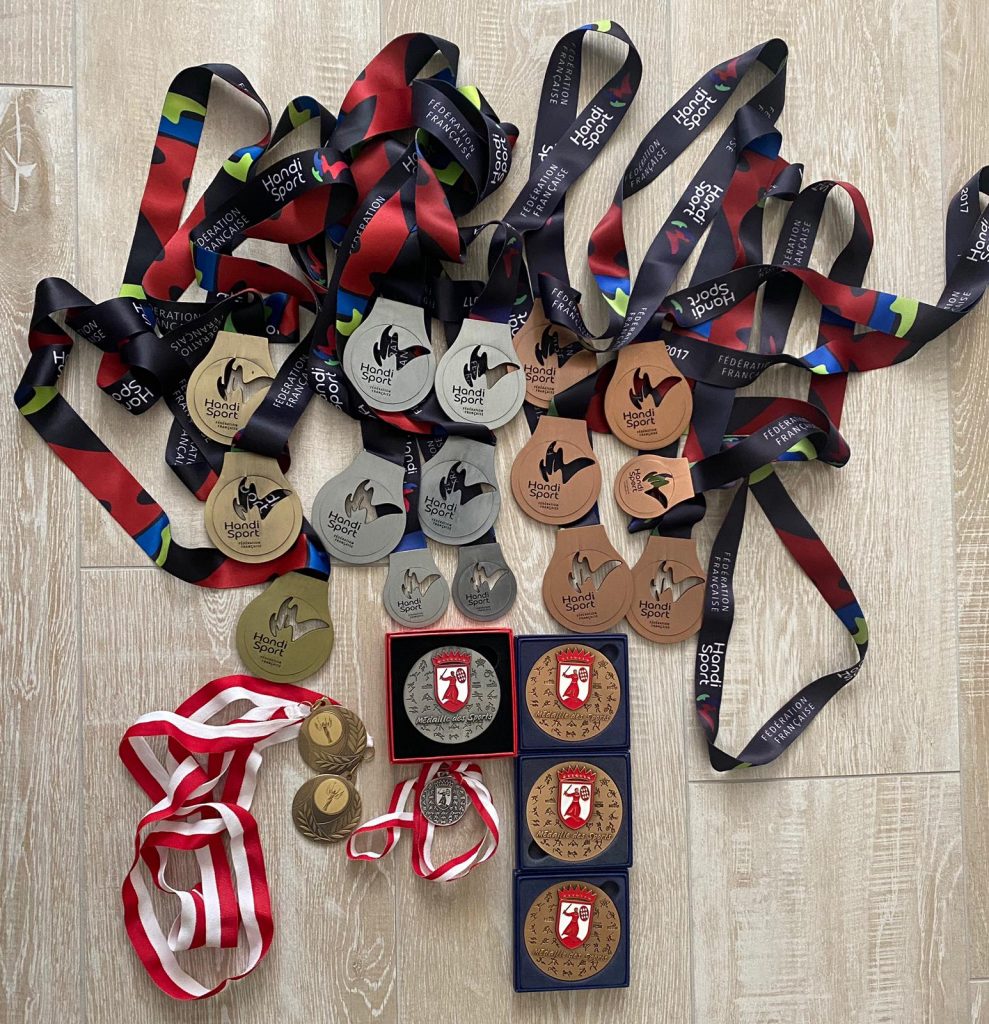 The padel at the start of de-containment

I discovered padel thanks to the store that sells padel equipment in Monaco promenade Honoré II and which opened about 1 year ago.
But I only started playing padel since the end of confinement because my badminton club has not yet reopened and I want to play sports daily. So I discovered since the beginning of July at Tennis Padel Soleil where I will train very regularly and take lessons to progress and reach a good level. Padel seems fun because it's a bit endless, the ball bounces off the glass and it keeps playing, not like tennis or badminton. You have to master a particular technique to be able to put your opponents in difficulty.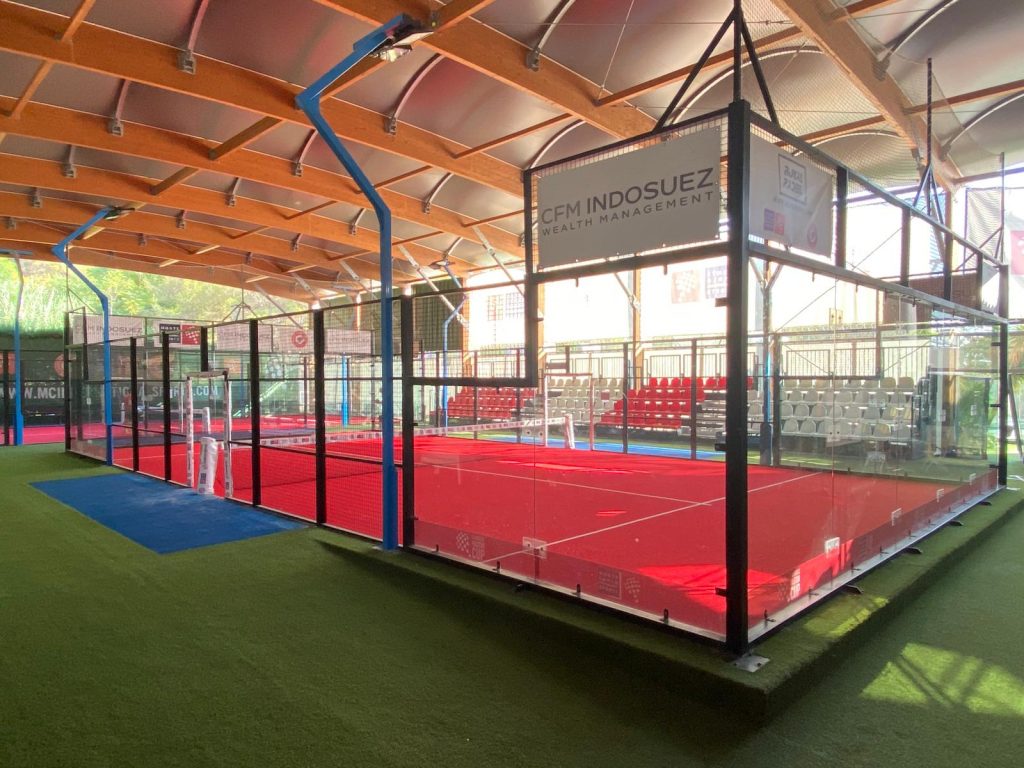 Padel, an auditory sport

I don't feel any sound or vibration on the carpet / sand. So it is like badminton, it is difficult to know if the opponent is hitting flat or with spin, so I have to systematically watch the position of the opponent's racket but it is not easy. In the corners, it is difficult to know if the ball first hits the ground or the glass / grille or both at the same time. It's complicated for me, who can't hear this noise to know if it's fault or not, and sometimes I'm wrong! Padel is a sport made for hearing people, it is more auditory than visual.

Padel or Badminton?
My favorite sport has been badminton for 3 years now. I have always loved tennis too even though it has been over 22 years since I played it. I would like to replay the problem is that I do not have a deaf partner of my level in Monaco, in the Alpes-Maritimes
Padel is a hobby for me and I take advantage of this period to play padel intensely. But I prefer badminton in singles because I'm not a fan of playing doubles, which is compulsory in padel.
But padel is a more accessible sport. In badminton the shuttlecock is able to exceed 400 km / h during a smash! VS'is a demanding sport with a big energy expenditure, a badminton match is about 5 times more intense than a tennis match!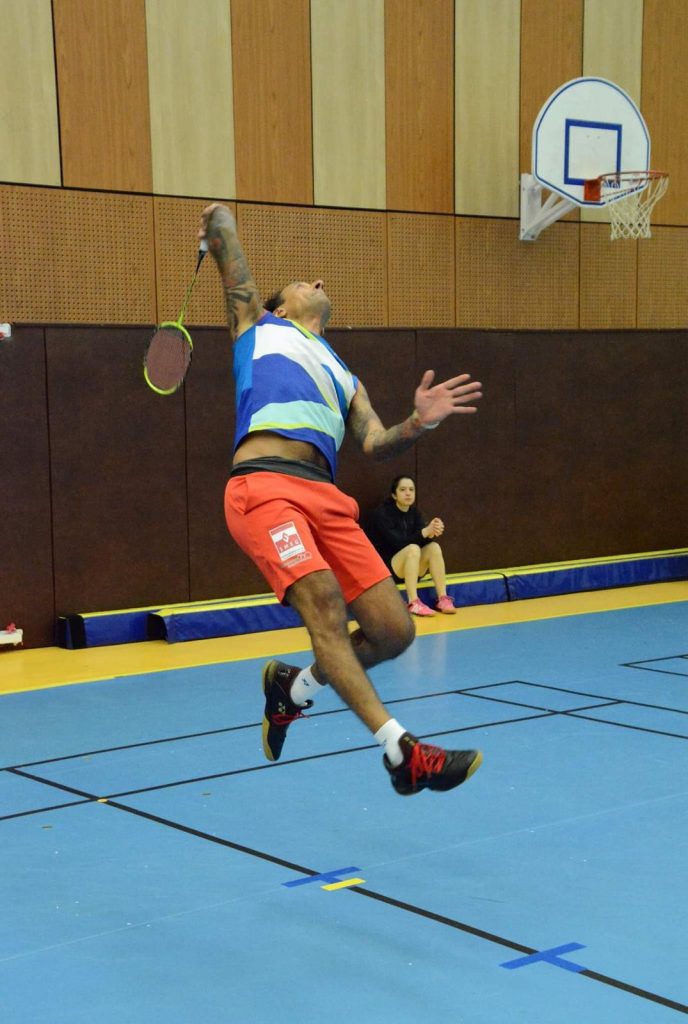 A desire to do padel competitions

My goal is to play with the deaf in padel as I did for badminton for competitions and for other sports because we have our own communication with the hands in sign language between us during these events, I am more comfortable between the deaf, they are two different worlds.
To create a deaf padel championship, a deaf person must be able to talk about the project either to the president of the FFT or the FFH and thus manage to create deaf padel competitions as already exists in other sports (badminton, futsal, football, pétanque… .etc). The FFT and the FFH must therefore work together to put this in place.
Padel is a very new sport for the deaf in France but I hope that these specific competitions will see the light of day in 2022. And then if it works well there may also be the Deaflympics (Olympic games for the Deaf), 'Europe, world cups etc ...
I am 43 years old, why not one day become a trainer for other deaf people to teach them what I have learned myself ?!

Training with Zeus

My padel teacher is the elite coach Zeus Serrano Sanchez. He is a Spanish coach who grew up and played with the best professionals in the world like Paquito Navarro. With Zeus we don't talk a lot, he shows me the technique in a very simple way with his hands and we understand each other perfectly. I evolve very quickly with him, he is an incredible teacher who teaches his secrets for postions / tactics / techniques so that I can understand everything at once with him.
I have been playing with him in my club, Tennis Padel Soleil since July 2020. I see a lot of improvements in my game with everything Zeus taught me and he says that I am evolving in turbo mode because he gave me only 10 individual or group lessons for 1 month.
Federico Chingotto impressed
Before coming to this club I played padel with deaf players with my tennis techniques, although it is very different in fact. Even pro Tour star Federico Chingotto was surprised to see me play like this after just 10 lessons. He told me that I played well against him: we did a little diagonal together during a lesson he gave me in early August. Is that Zeus must be a good coach!
My goal is not to play at a high level but to know how to play at a good level for future deaf padel competitions and even if I am old with my 43 years old I still participate in the competitions in the senior category in badminton and football and not as a veteran, I have good endurance!

Looking for a partner!

I'm making a call, I'm looking for a padel partner who is deaf, hard of hearing or even very slightly hard of hearing (minimum loss of 55 decibels on the audiogram of the better ear) to be able to participate in competitions deaf with me. I am profoundly deaf, I know sign language and I can read lips too!