Koji Nakastuka is the president of the Japanese federation of padel. He also holds this position for the Asia-Pacific committee, and is a major player in the development of the padel in this area. U.S'had already met several months ago, but things are moving fast. We are chatting with Koji from Qatar.
Lots of players in Japan Padel Tour
Lorenzo: What sporting assessment can we make of the two Japanese selections during these worlds?
Which :"The qualification was Asia-Pacific / Africa. So there was a lot more level. The Japanese lack competition. They play very well, but in important moments the legs don't move. The mental side is very important and that's what we missed in the men. The entire Asia-Pacific region has an important role in these worlds. "
Lorenzo: In Japan, the padel is still quite young. Can you give me statistics on its development?
Which "The Japanese association of padel was created 5 years ago, and we only had 5 courts. Now we have 40. It is true that development is slow in terms of track construction. But on the competitive level, we have 500 players who play Japan Padel Tower. The level increases a lot. We want to create more and more tracks, and allow players from Asia-Pacific to compete against players who have different styles to progress. "
The creator of Olive and Tom
Lorenzo: In Europe, several countries have benefited from the notoriety of a celebrity (Zlatan in Sweden, Zidane in France). In Japan do you have a reference?
Which :"The honorary president of the association is Youichi Takahashi, the creator of Olive and Tom. He helps us with the broadcast part and he invites celebrities to play. But we also have to work on the social part with the competitive part to convince people to play. "
Asia-Pacific and Africa
Lorenzo: What are the development projects underway in the Asia-Pacific area?
Which :"We work with the FIP. On the competitive side, we have the Asian Cup, which we want to develop. When we organized it in Japan, it was a great success. There were players from Qatar, Iran, China, Korea, Thailand. It allows players to get to know each other. We also train coaches, to pass on knowledge. "
Lorenzo: On the Asia-Pacific continent, which are the countries where the development of padel fast forward?
Which :"In China, there are 120 to 150 pitches. In Thailand 20, in Japan 40, in Iran 20. In the Emirates more or less 160, and in Qatar more than 200. It will increase a lot. The structure is the right one so that we can develop the padel, train, and get more people to know and play padel. We also need our African brothers to develop this sport! "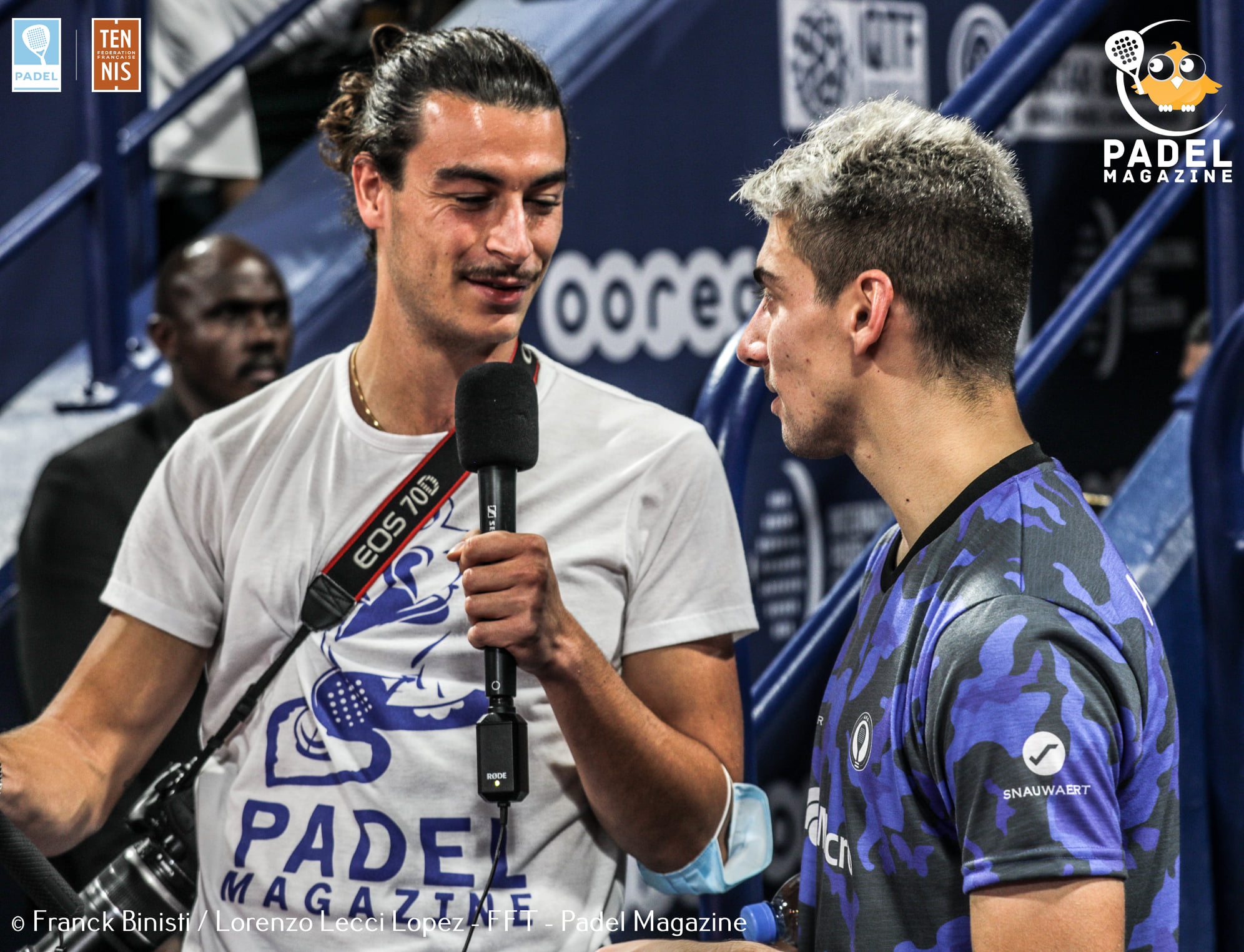 From his names, we can guess his Spanish and Italian origins. Lorenzo is a multilingual passionate about sports: journalism by vocation and events by worship are his two legs. He is the international gentleman of Padel Magazine. You will often see it at various international competitions, but also at major French events.