After our first part concerning our western part with in particular Mayenne, Aquitaine and the French Basque coast, direction the Spanish Basque coast and this country of padel who has so much to teach us.
This journey will be done with the intervention of two professionals from padel :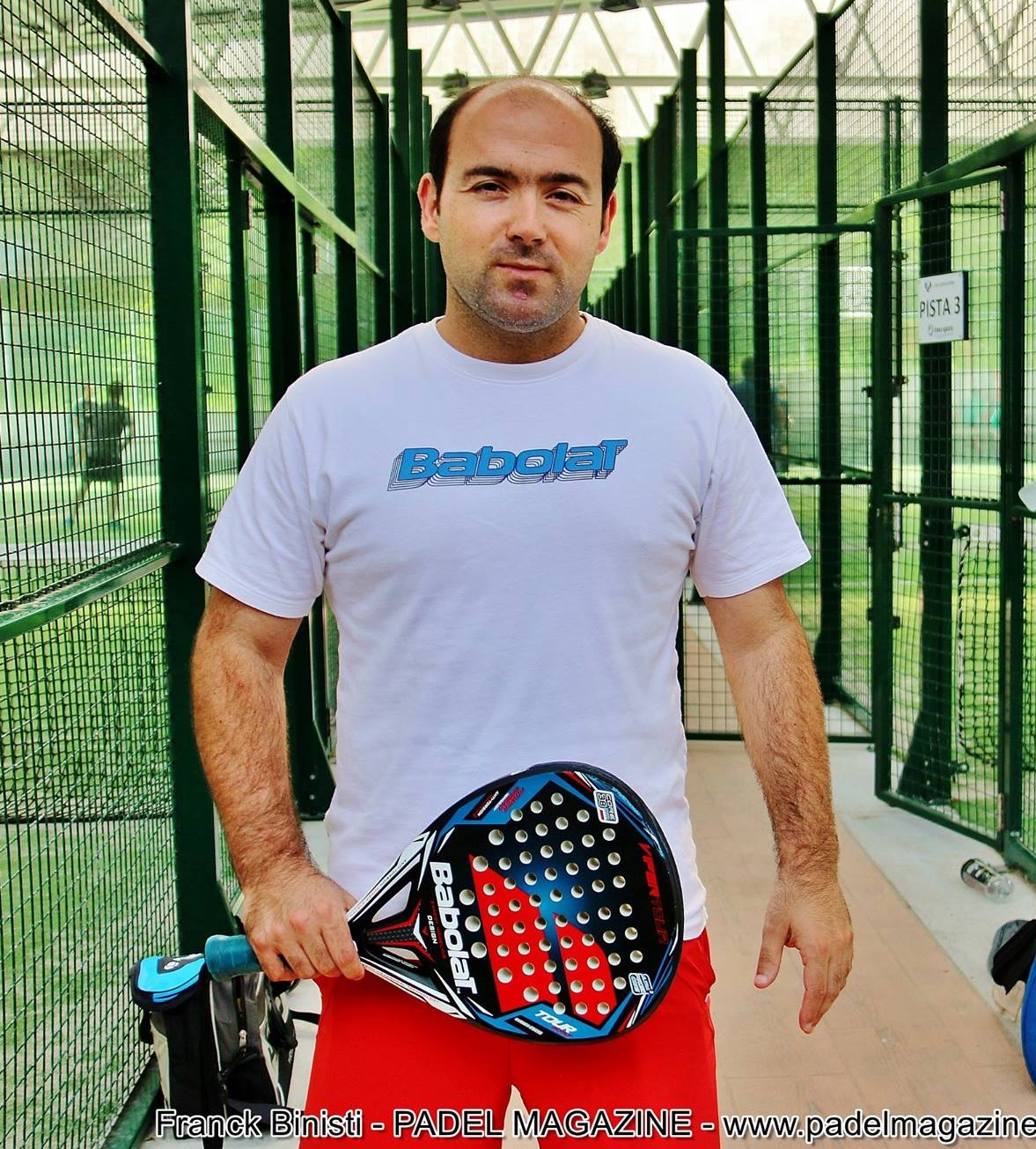 Alfonso Zayas : The manager of the Zayas Padel Club chain of 3 and soon 4 padel centers in Sans Sebastian, player known in France for having won the Padel International Trophy at Central Padel (Lyon) last year, and several times champion of the Basque coast of padel about ten years ago.
Andoni Bardasco : Player of World Padel Tour and originally from Bilbao. World Top 20 (2013/2014). One of the most gifted players of his generation.
San Sebastian: The Empire of Alfonso Zayas
Our Hispanic adventure begins in San Sebastian at one of the clubs that has made the history of the region: Padel 4. Composed in particular of a beautiful fitness room on the terrace overlooking the 4 padel, this club of padel indoor immediately immerses us in the atmosphere padel.
Its recent renovation (of 2013) hides a rich past padel.
If you come to play San Sebastian, you have every chance to play in one of the clubs managed by Alfonso Zayas.
Today, this padel player whose morphology and his game remind us necessarily Cristian Gutierrez (Top 10 world) is at the head of a real small empire with 3 and soon 4 padel clubs, all on San Sebastian.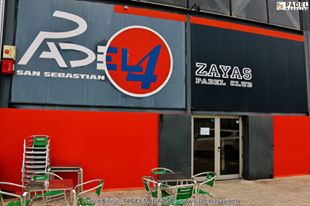 Padel 4, thus renovated in 2013, carries on its shoulders part of the Spanish history with its nearly 20 years of seniority. The numbers are not so huge with only 130 socios and 220 non socios. On the other hand, there too, the club is often full notably from 17h until late evening ».
Teresa Diez Orus, the manager and player of padel center 4 tells us that there are regular internal competitions. She set up a points system that requires players to turn and therefore change partners. According to her, "Changing partners allows for more conviviality ". We never play with the same partner.
Alfonso Zayas has also set up a lot of '' downhill climb '' in his clubs. It seems that this is a way of doing that is very appreciated by the players, but also by companies, families, etc. A specific points count is set up that is similar to what is set up by the French Tennis Federation.
With 450 students from September to June, Le Zayas Padel club hope to bring out some players for the World Padel Tour in a few years ... "But we will have to wait ..."
The other rather unusual point is the 60% of women, almost 30% more than the Spanish average.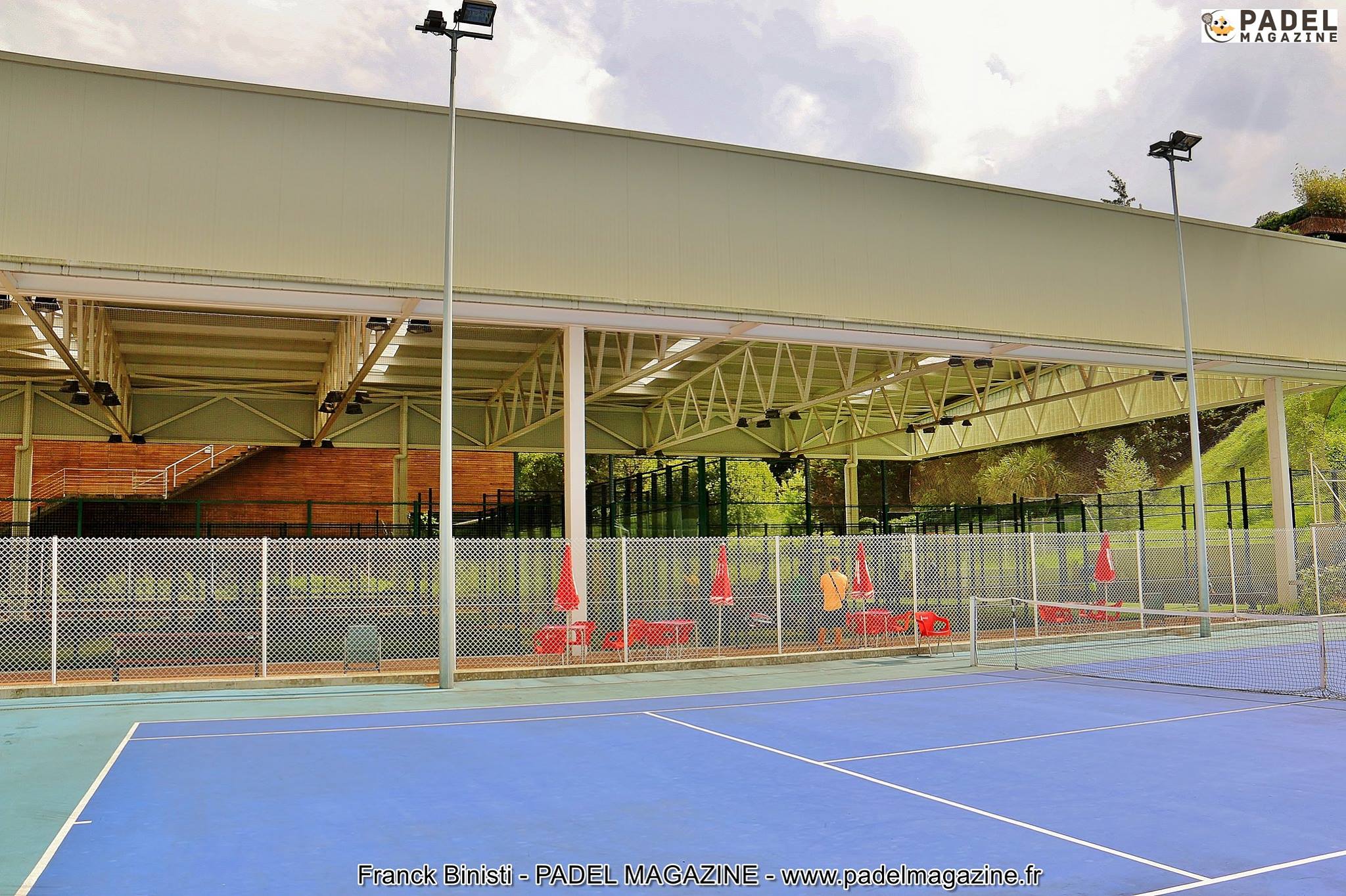 Zayas Padel club therefore manages 3 clubs:
UPV (University of the Basque Country): 4 courts with semi-indoor coverage.
Padel 4: 4 indoor courts
Soccerworld: 4 fields
And soon 9 additional land at the municipal club of the Sans Sebastian area.
WPT stage in Sans Sebastian :
Alfonso Zayas also announces the establishment of a stage of World Padel tour which will take place in Sans Sebastian from November 28 in Plaza del Toro for 3 years. It is he and 2 friends who will manage it.
In the land of Andoni Bardasco: BILBAO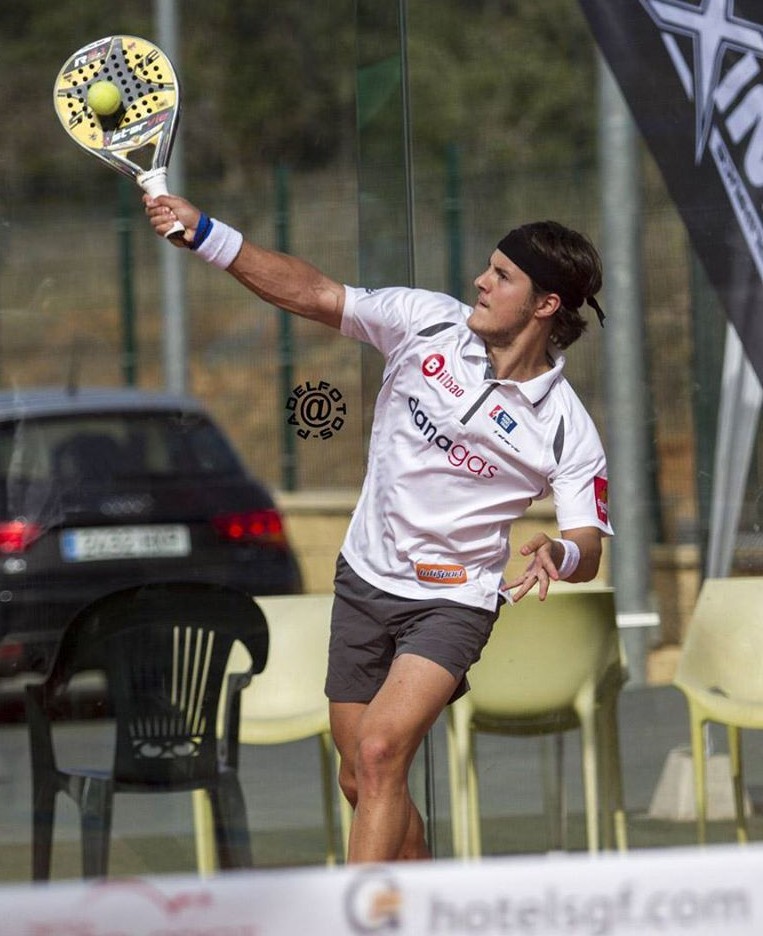 Andoni Bardasco, 22 years old, is already a big padel. Professional player since the age of 16 years whose best ranking so far is the 24e place in individual ranking, the 12e World Place (with former partners Jake Benzal and Gonzalo Rubio).
It was this passionate player, new Star Vie racquet in hand, who welcomed us to learn a little more about him first and then about the history of the padel in Bilbao.
In the heart of Bilbao, in the legendary club Deportivo de Bilbao, Andoni tells us:
«I discovered the padel at 9 years old. I hardly ever played tennis. I am however a soccer player. I was also in a training center. We had to make a choice and I chose the padel out of passion. »
Unfortunately, when he was launched to enter the top 10 in the world, the repeated injuries lead to an operation last June for a serious injury to the wrist. Rehabilitation began on August 10. Hopefully he can get back to the field quickly. (4 months of rehabilitation).
Deportivo de Bilbao: A centennial club
Andoni continues on this centenary club ". He explains to us that this club has seen the padel develop these last 30. Club Deportivo de Bilbao still hosts its old grounds. No wire, we are in a small cage. These 2 fields allowed him to make his first weapons.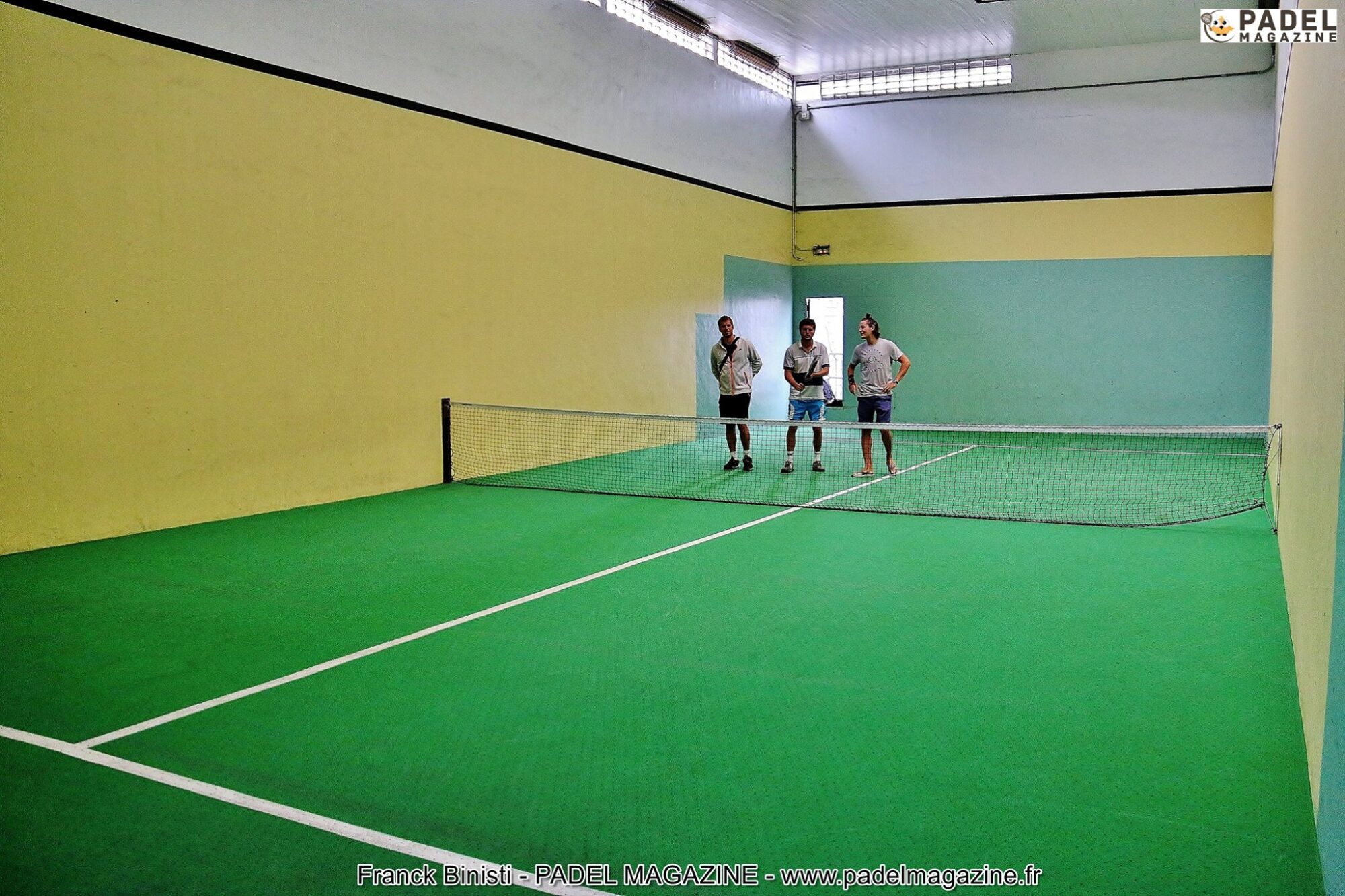 Initially, the club was known mainly for its pediment. The Basque Pelota is the heart of this historic site. But the padel has grown more and more. If a part of the padel starts in this club, the land is not really relevant anymore. This is why a padel project is being considered to reinforce this activity.
Padel And Gol: 11 indoor courts
[src googlemap = ""Width =" 200 ″ height = "200 ″ align =" aligncenter "]
Andoni Bardasco then sends us to one of the most modern clubs in Bilbao: Padel and Gol
This full indoor complex is located in the outskirts of Bilbao
First, first observation: The 11 fields of padel are full from 18 p.m. to 23 p.m. Not a single land available.
Second observation: There are a lot of mixed matches.
Padel and Gol is a center made up of 3 managers: Joe Garis / Alejo Alvarez / Jou Meso. And the managers are themselves surrounded by a certain number of teachers whose level is obviously very high: Juan Manuel Vazquez and Masa Perez. Two former semi-professional players who have been talked about during some big Spanish tournaments.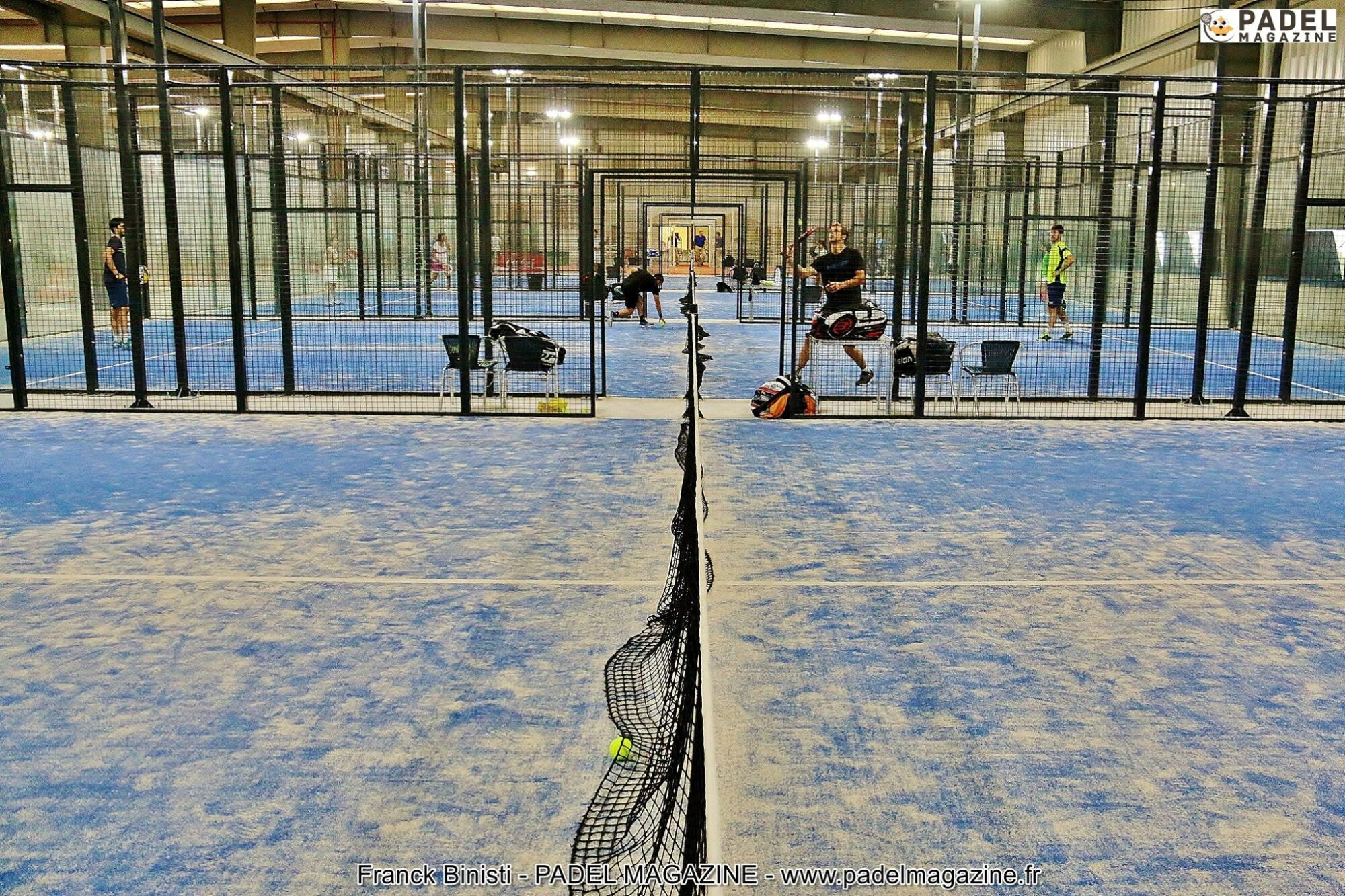 Joe Gareis, the sports director of the center, former international in ice hockey and squash player for 10 years, explains to us how his club works and with what means. His club has 350 members and 150 non-members (including 300 men, 100 women and 100 children). It is a club where the pairs are played regularly during the week with many competitions. But it is astonishing to see that there are "only" 500 players in his club whereas in 5 hours, it is ready 200 players who will come to play in this complex.
Yes, these socios and non socios are passionate and come to play regularly. But the ratio is very surprising and shows how much these players are addicted to the sport.
Moreover, after questioning a number of players, it became clear to us that a club style of mind like this was very important to the smooth running of the club.
The sports director also explains that to federate all these players, barbecues were organized every week. It allows you to meet other pairs or find your partner.
Team Padel Magazine

Franck Binisti discovers the padel at the Pyramid Club in 2009 in the Paris region. Since then padel is part of his life. You often see him touring France by going to cover the big French paddle events.