THEEuropean Association of Clubs Padel continues to work to make this event a great success. To date, 22 clubs from 15 countries have registered or booked their place.
More international than ever
For this edition, it will be two pairs of men and one pair of women who will represent their club in a competition where good humor always reigns.
24 clubs will therefore compete and want to succeed the club of Mas of Perpignan in the charts.
This edition will be the most international in the history of the EFCA, which takes on a new dimension this year.
The list of clubs
There will therefore be a minimum of 15 clubs represented for this International Club Cup of Padel :
PadelDom, Austria
Padel Arena Wadenswill, Switzerland
Club La Soukra Tunis, Tunisia
World Padel Academy Dubai, United Arab Emirates
Cami Sports Club Chisinau, Moldova
Versus Pro Ace Chisinau, Moldova
Palakendro Bari, Italy
More Padel Catania, Italy
Valdoreix Barcelona, ​​Spain
La Palmeraie Dakar, Senegal
Ballerup Copenhagen, Denmark
Padel House Helsinki, Finland
Oasis Club Casablanca, Morocco
Oasis City Sport, Morocco
CAFC Casablanca, Morocco
Toulouse Padel Club, France
Le Mas de Perpignan, France
Bordeaux Medical Stadium Innovations Sport Santé, France
Star Padel, Coimbra
Timisoara Padel, Romania
Bucharest Padel Club, Romania
Club Inacua, Málaga
MPR, Monaco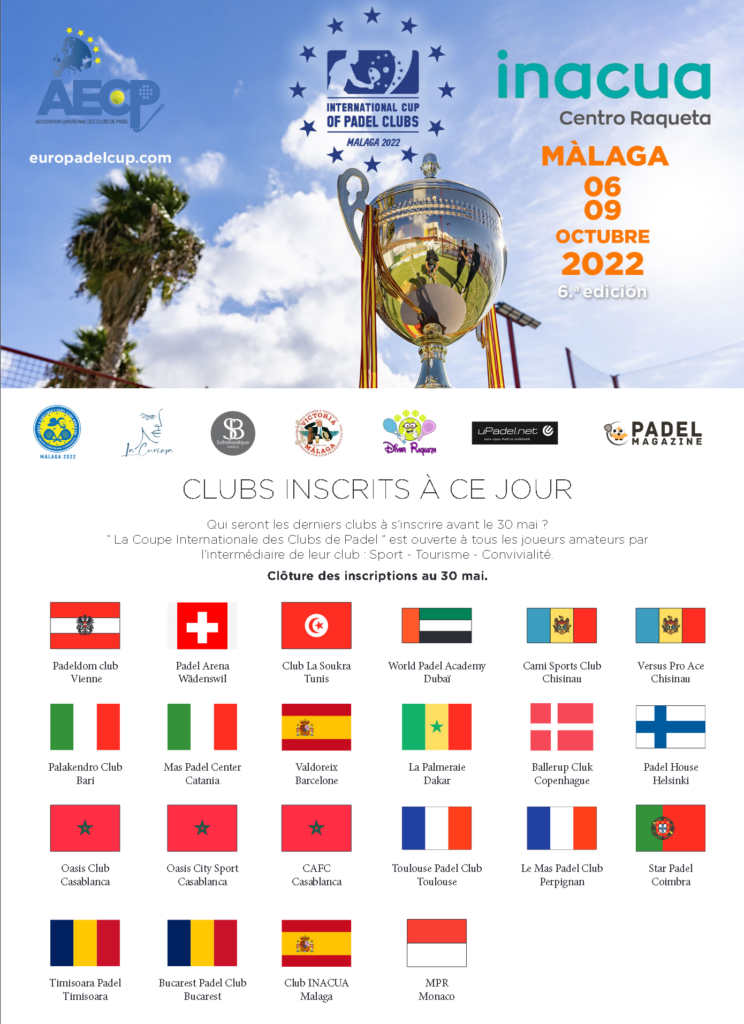 It remains 2 seats to enter this competition. If you are a club, and you want to apply for registration for the 2022 edition, contact the members of the EFCA.
Email: Contact@aecp-padel. EU
Tel: Lorenzo Lecci Lopez – +33 6 31 80 48 90 – Claude Baigts – +33 662 448 785
For more information, see the European webpage Padel Cup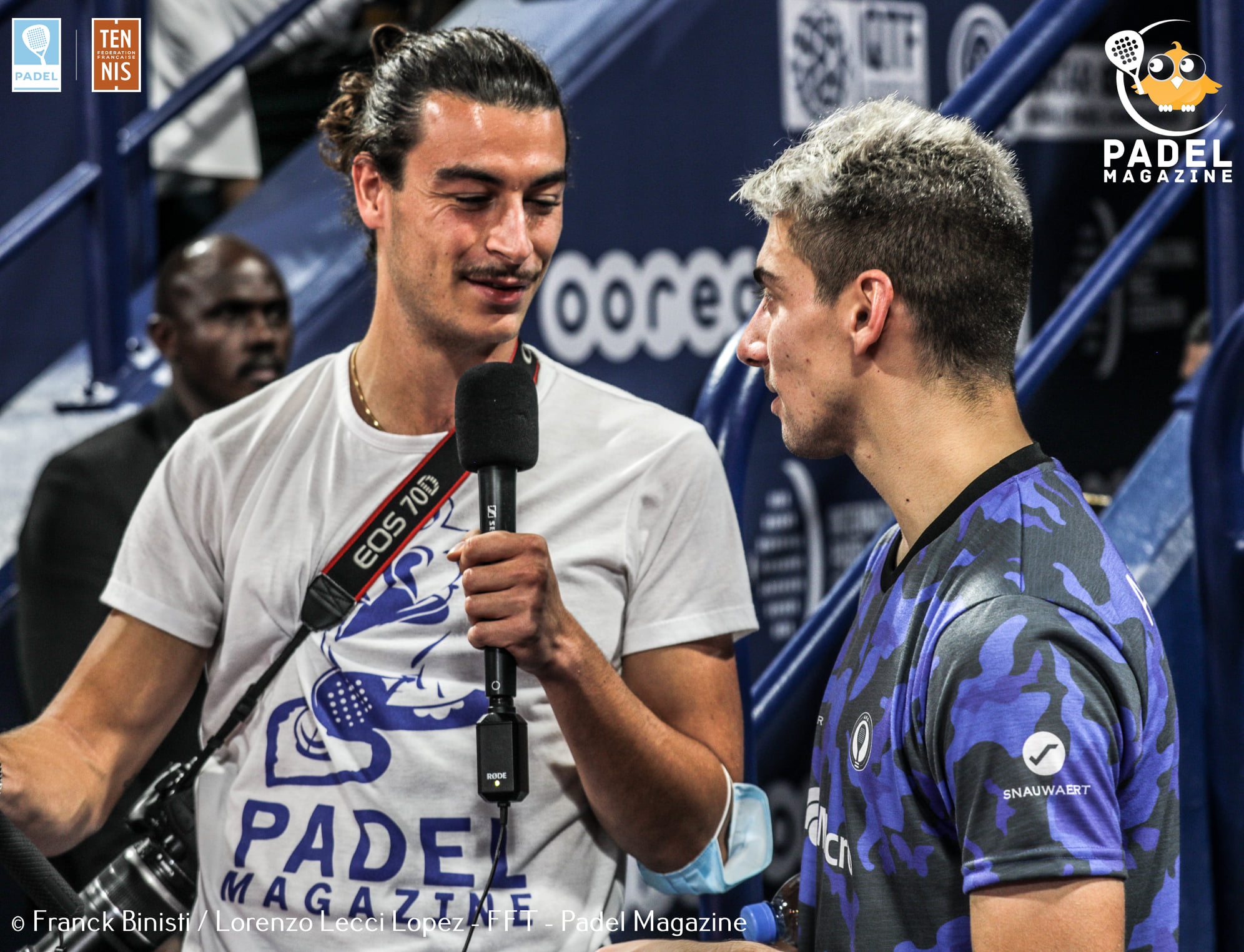 From his names, we can guess his Spanish and Italian origins. Lorenzo is a multilingual passionate about sports: journalism by vocation and events by worship are his two legs. He is the international gentleman of Padel Magazine. You will often see it on the various international competitions, but also on the major French events. @eyeofpadel on Instagram to see his best photos of padel !