Le padel professional is growing at an unprecedented rate in the history of sport. By deliberately skipping stages, the padel professional must rely on the medias so that this impulse brought by the new circuit Premier Padel don't get out of breath.
Last Saturday, Paquito and Di Nenno were on the front page of all the media specializing in padel. Something quite usual, but this time, all these media were able to exchange with the players during the press conference, or during face-to-face interviews. The articles were more precise, comments from the players were integrated into them.
Paquito and Di Nenno were also in some well-known sports media like Tuttosport (Italy), Marca, As or Sport (Spain), and that's not so usual. By inviting journalists from around the world, Premier Padel ensured media coverage of an event that few media could have covered.
In a press conference on Thursday, the journalist from 'el4set' asks Paquito Navarro to say among all the good things that this new circuit brings, the most important according to him. Paquito's answer is very spontaneous: "You, the media. The fact that you are here with us."
Many players, accustomed to the preliminary rounds of World Padel Tour told us that it was the first time that they really felt like players of padel professionals. This is the case of Jose Maria Mouliaa, who was thrilled to step into our mic. It is with all these interviews that the player feels that he is professional. It is with all this media fallout that he will go see his sponsors, and that he will be able to negotiate there an amount worthy of an athlete who dedicates his life to his talent. "We will see if the euros follow", joked Mouliaa.
Some people stubbornly say that the players ran after Qatar's money, that the padel "sold his soul", as in an article in the media "El Confidencial" full of inaccuracies. Ale Galan confided in a press conference that the players had received a higher offer financially, and that they had finally chosen Premier Padel for his model that aims to change everything.
Martin Di Nenno got annoyed when we asked him about the release of the World Padel Tour : "They make us look like mercenaries, as if we were chasing money." And if finally the biggest mistake of the WPT was that of not letting the journalists do their job? And if finally the players had come to seek what was sorely lacking in the padel professional: we, the journalists?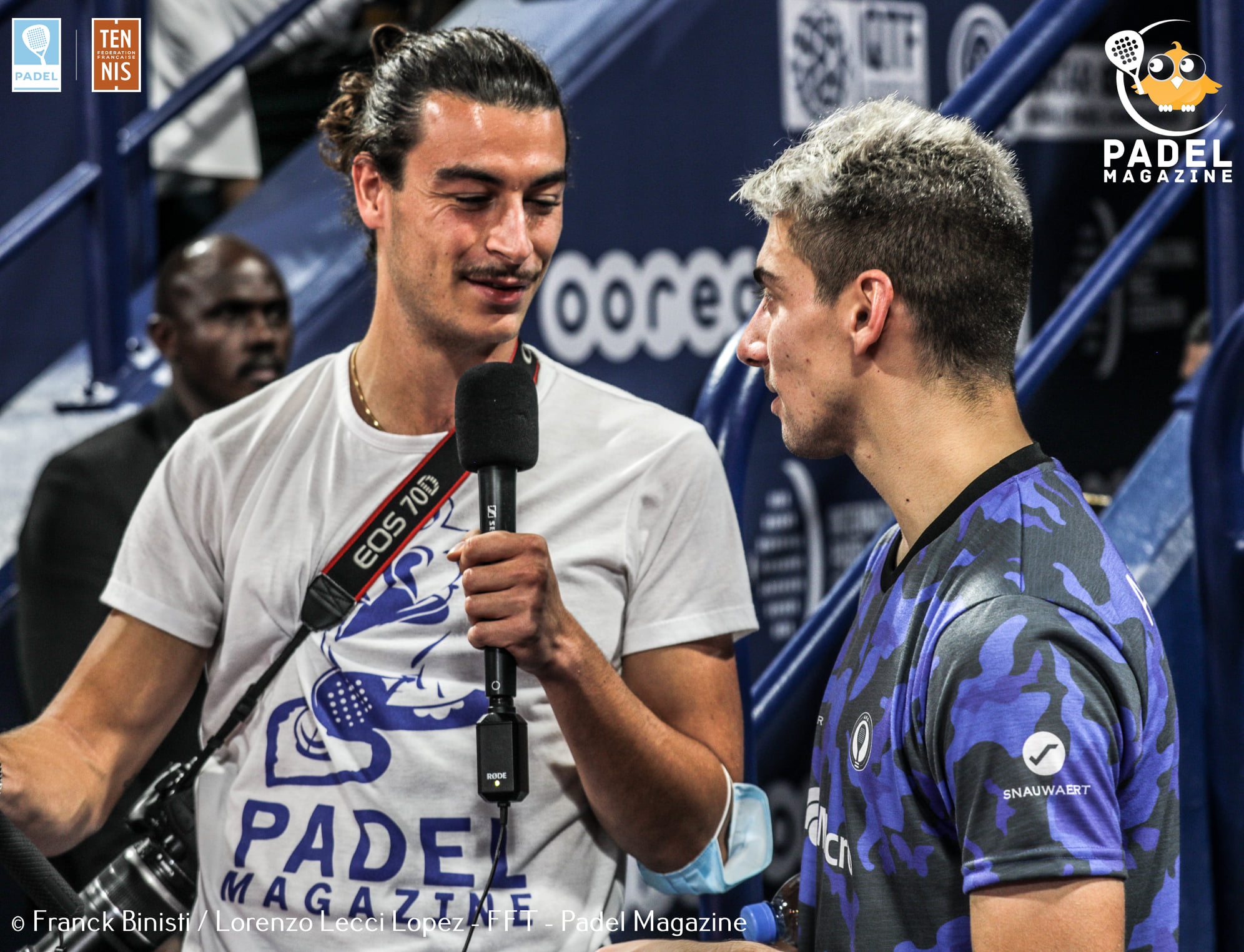 From his names, we can guess his Spanish and Italian origins. Lorenzo is a multilingual passionate about sports: journalism by vocation and events by worship are his two legs. He is the international gentleman of Padel Magazine. You will often see it on the various international competitions, but also on the major French events. @eyeofpadel on Instagram to see his best photos of padel !