Enebe offers a unique offer for Father's Day. See you immediately on:
CONCURSO #DiaDelEnebePadre Escribe una frase original para felicitar a tu padre. The frase más creativa ganará una ...

Published by Enebe Padel at Wednesday March 16th
Write the most beautiful sentence for your dad / Liker page Enebe and maybe you will win this sumptuous racket!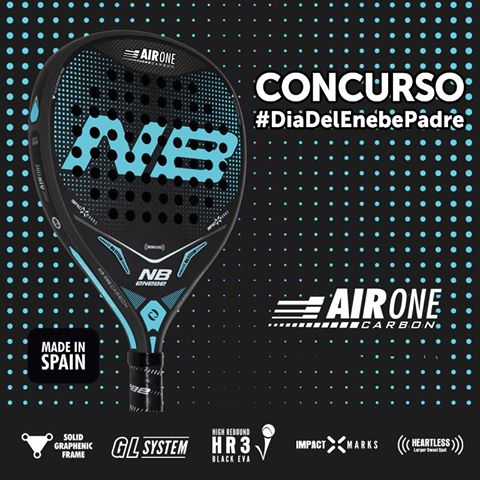 Franck Binisti discovers the padel at the Pyramid Club in 2009 in the Paris region. Since then padel is part of his life. You often see him touring France by going to cover the big French paddle events.