After the success of the ENEBE SPITFIRE 2016, ENEBE renews its confidence on this model by proposing the ENEBE SPITFIRE 2017.
This is the first racket among the 5 rackets in the EVOLUTION range to be revamped and not only!
For ENEBE, this is the racket that will offer the most power on the market padel in 2017. In any case, the project is ambitious. The 2016 SPITFIRE was already a hell of a racket, particularly nervous.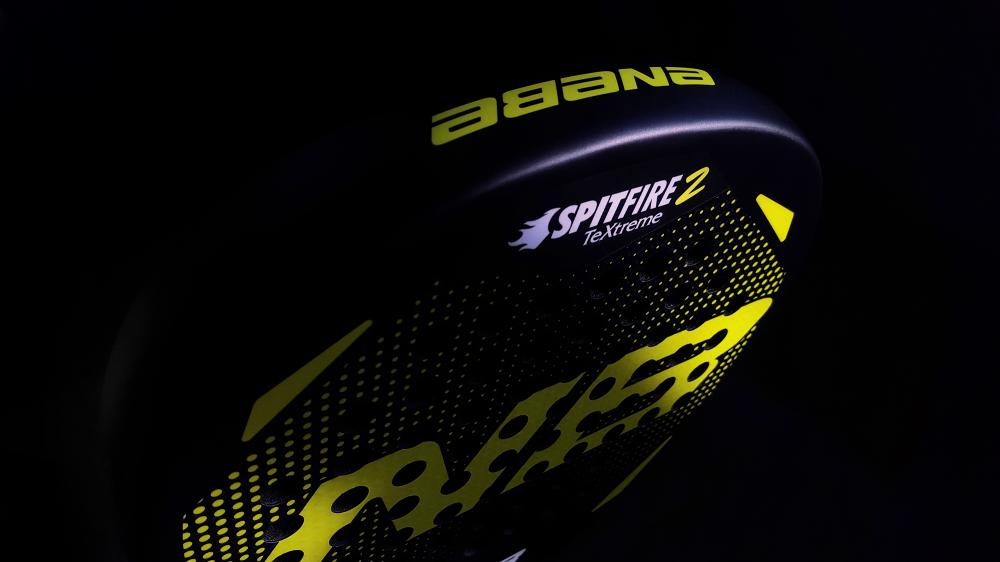 The new ENEBE SPITFIRE 2 has been reinforced with SuperLight Frame technology. This new technology gives it better durability while gaining power. This technology does not lower the handling of the racket, on the contrary despite this power gain.
You understand, this is a racket for attacker. Like most Enebe, the racket is characterized by its comfort, there also despite a racquet still technical and nervous.
The weight of the racket leans towards his head. It will not surprise anyone if we say that you have to have a good arm to use this racket.
TEXTREME technology, a technology already used in the previous model gives it much of its power.
On the aesthetic part, the racket is revamped with a sieve even darker than the previous model. The fluorescent colors stand out more. His new look will surprise a lot.
The player of World Padel Tour Victor Sanchez Vera was the first to experience the ENEBE SPITFIRE 2 at the Haya tournament in the Netherlands, which he won.
For the professional player, it's a racket "Which brings a lot of stability. My shots are more effective ».
Enebe therefore continues his great adventure in the padel with products " made in Spain ».

Franck Binisti discovers the padel at the Club des Pyramides in 2009 in the Paris region. Since padel is part of his life. You often see him touring France going to cover the major events of padel French.