This is an important question, and even if we don't have a clear answer from the main stakeholders, some elements lead us to think that a rapprochement between Pastor and Carraro would be possible.
An "opening" of the FIP
In exclusive interview with Luigi Carraro for Padel Magazine, the president of the International Federation of Padel dodged in a very controlled political manner the question concerning a potential rapprochement between the FIP and the APT Padel Tour.
The answer is therefore not direct, but it gives us some elements that make us understand the position of the FIP vis-à-vis the circuit of Fabrice Pastor.
Luigi Carraro: "As I told you before, this circuit is an open circuit. You just have to respect rules and characteristics. I think there are a lot of people who have invested in this sport, because they love it."
"Our duty is to bring people together. There may have been quarrels in the past, but this project is there for the good of our sport. Our main idea is to unite athletes and ensure their well-being and freedom. »
With the project of Premier Padel, and entering a new dimension of padel professional, the FIP now seems ready to welcome all investors, and to oversee the discipline more comprehensively. The words are therefore going in the right direction, the actions are to follow.
The APT also wishes to build together
In a different way, Fabrice Pastor also kicked in touch: "I don't know because Thomas Johansson is handling it."
The words that follow are nevertheless interesting and can let us think that this time the two parties are ready to open a real constructive exchange.
"To be honest, I think we all have to work for the sport, if possible move forward together, but I think it's important to include everyone. I know that Thomas had a call with Qatar, I did not want to ask any questions because I am launched on my circuit. When the decisions are real, why not talk about it."
Not satisfied with APT President's response Padel Tour, Franck Binisti skillfully revives the Monegasque on the possibility of merging with Premier Padel on a few tests, and his answer is interesting: "A fusion or an intelligent union why not, we already do it with the European Federation of Padel (FEPA). You won't find anyone who will say that I turned down a sports deal. I am open to any possibility, but obviously in a coherent logic for the padel."
APT Padel Tour, the International Federation of Padel, Premier Padel, the players, and the padel would all have to gain from a collaboration between the first two cities.
Leaders will have to put "their egos aside and sit at a table for the sake of padel", as Fernando Belasteguin said so well. That moment seems to be getting closer, and maybe we could have a padel united by 2023. This is what we all want for our sport…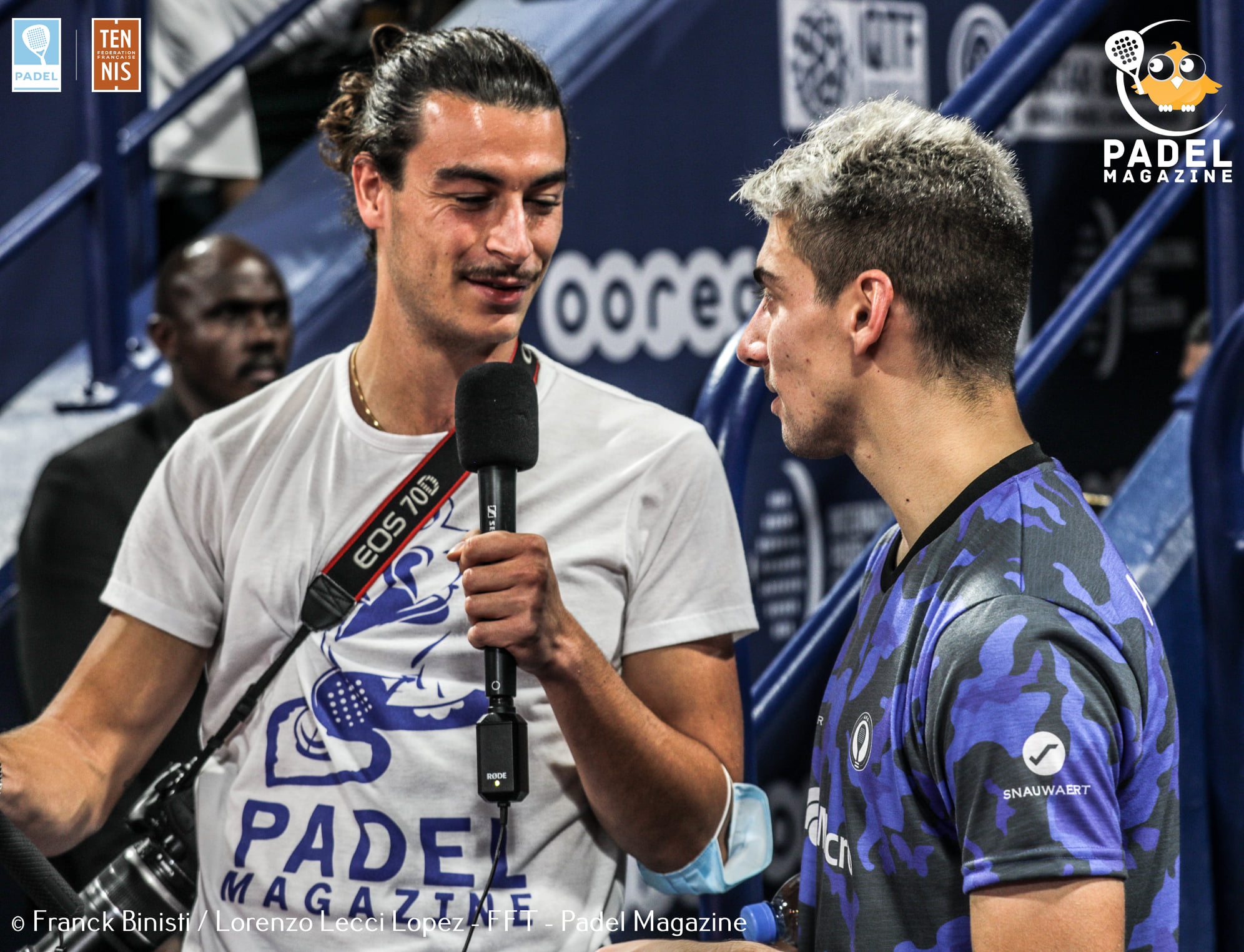 From his names, we can guess his Spanish and Italian origins. Lorenzo is a multilingual passionate about sports: journalism by vocation and events by worship are his two legs. He is the international gentleman of Padel Magazine. You will often see it on the various international competitions, but also on the major French events. @eyeofpadel on Instagram to see his best photos of padel !