What to think of the Supernova range from Adidas Padel ? It is true that Adidas Padel offers many models, many ranges… Players, do you get lost in all of this? We will help you.
The pro range Vs the range confirmed
You will see, in terms of price, the most expensive are obviously the most advanced and considered the professional range. These are the following snowshoes:
adipower ATTACK
adipower CONTROL
carbon ATTACK
carbon CONTROL
We will not return to these technology concentrates that we have already talked about extensively in previous articles.
So what brings more or less the confirmed range: SUPERNOVA?
First observation, the rackets in the range are all largely players.
Second observation, those who do not want full carbon will be served
The Supernova range offers 3 racket types: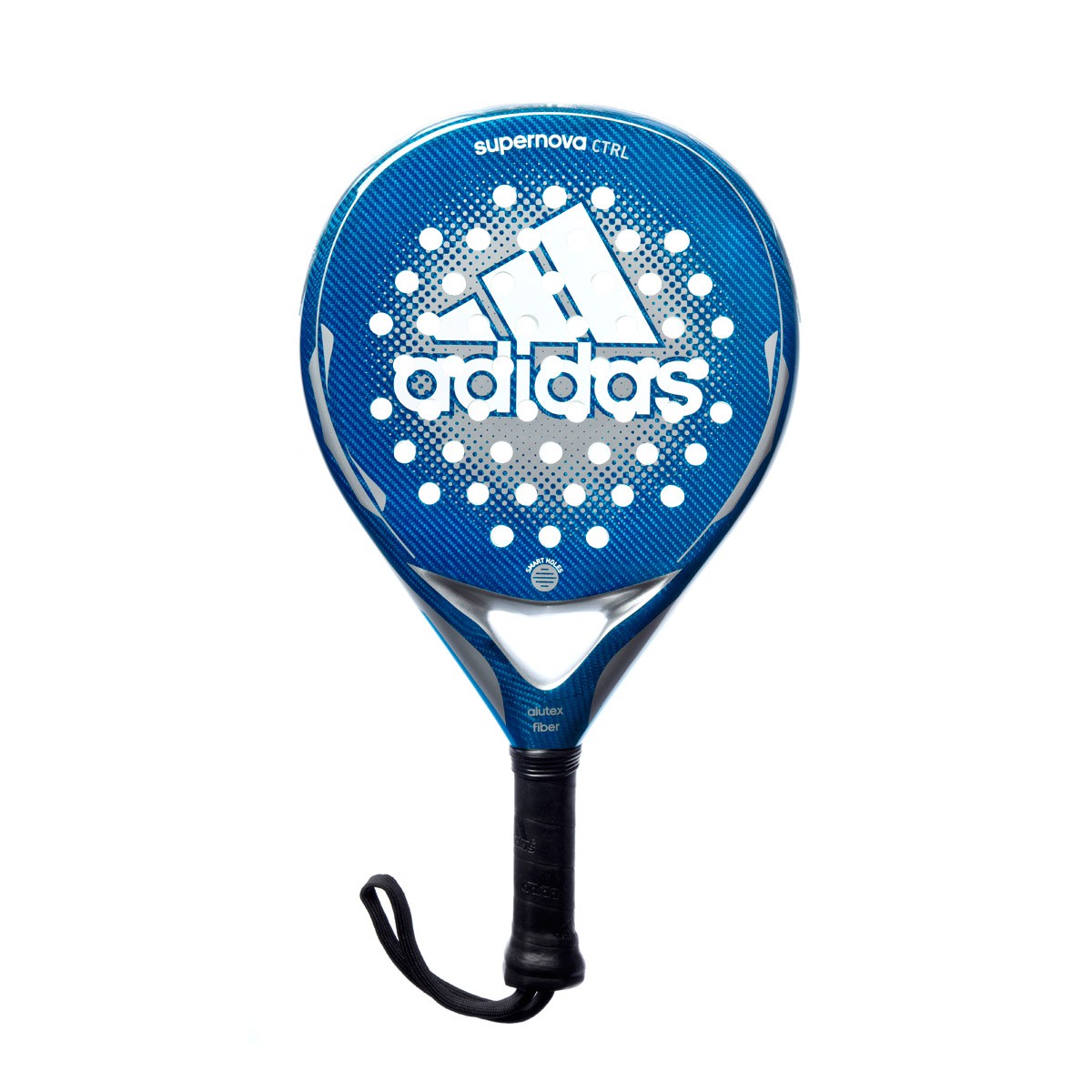 Let's start with the Woman. Its big difference with the other 2 models is its weight 15 grams on average less than ATTACK or CONTROL. However, in terms of sensation, we find that of Supernova Control. The Woman is a racket all in control. By cons, do not expect a racket that will allow you to get out the balls easily. This racket does not have the famous outer fibers of the frame that stabilize the racket during a strong impact. This technology is very useful on the other hand for the racket of attack of the range Supernova (which thus has the POWER EMBOSSED RIDGE)
The 3 rackets use the SMART HOLES LINEAL. This is a technology that improves the durability of the racket. How? Through holes arranged in groups of 3 and at equal distances. Is it really effective? Hard to say. On the other hand, other brands use this type of system. It is obviously better to have this technology than not to have it.
These 3 rackets have Adidas protection at the frame level. A good point when we see in the competition all these rackets that end in the trash after a few months or weeks!
A complete composition
When it comes to Attack, his balance is clearly in the lead. This racquet is aimed more at experienced players. Comfort is there, but it is not extraordinary either. Moreover, it is a racquet that will appeal to players looking for a little stiffness. It is made with
ALUTEX FIBER which is supposed to increase the resistance of the racket and bring comfort to the game. In fact, the heavy weight in head makes the racket less malleable than its counterpart on the defense side. But that's normal. But to choose, opt for the ATTAQUE adipower.
Regarding the Supernova Control, nothing has reported, she does the job. The balance of the racket rather centered, racket round, short racket for defender.

Franck Binisti discovers the padel at the Club des Pyramides in 2009 in the Paris region. Since padel is part of his life. You often see him touring France going to cover the major events of padel French.