It's the war between Padel Attitude vs. Big IV, but in the very good sense of the word.
The two big Nordic clubs have decided to join forces to set up an inter-club competition.
The 3 February, the padel club Valenciennes, the BIG IV, will host Padel Attitude, the padel club Lille.
A total of 36 teams will participate in this inter-club competition, ie 18 teams for each of the clubs including 2 lady teams and 2 mixed teams.
The competition looks good-child and explosive!
The return matches will be held on April 7 at Padel Attitude.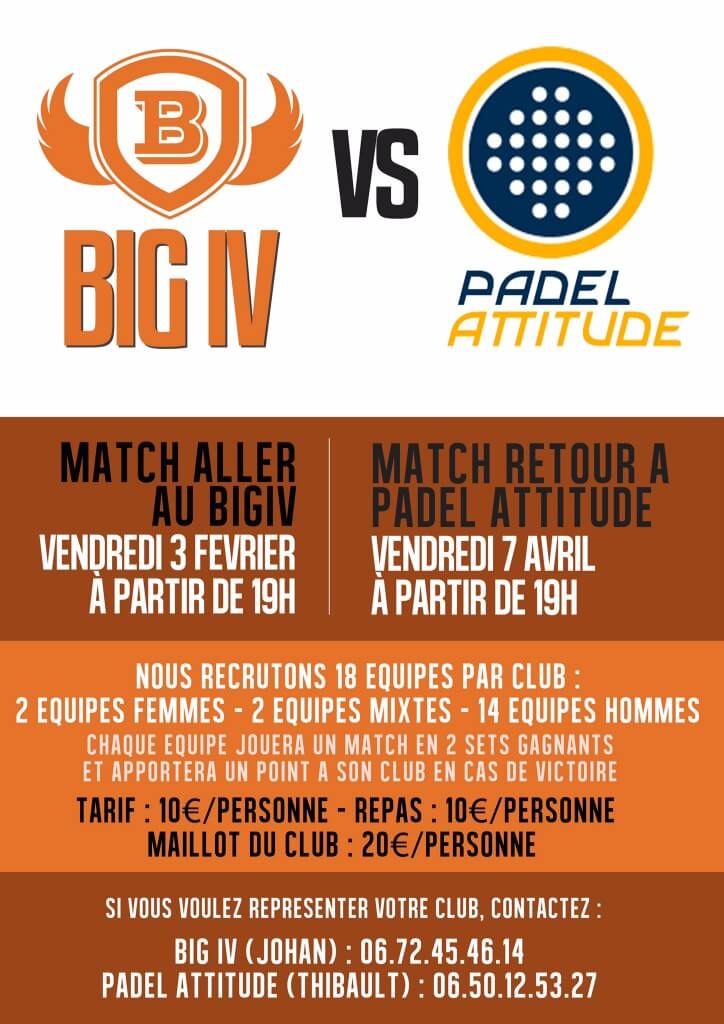 Franck Binisti discovers the padel at the Pyramid Club in 2009 in the Paris region. Since then padel is part of his life. You often see him touring France by going to cover the big French paddle events.