Sunday July 26 the Ligue des Pays de Loire organized the regional phase of padel qualifying for the French championship.
Sport in Park was obviously the club chosen by the league to host this stage. Considered as the 1ages structure to embark on the padel full indoor in France (September 2012) in Saint Berthevin on the outskirts of Laval, the event was organized by Frédérick Fouchard, development advisor (FFT) and Simon Boissé, the future sports manager of the structure in charge of padel/ squash / badminton.
The 1 no.
14 men's teams and 2 women's teams gathered to do battle.
Composed from tennis rankings, the men's table gave rise to some great meetings in perspective ...
Vincent Stouff (N ° 80) and Simon Blondin (0) Head No. 1
Yann Renault (-2 / 6) and Stephen Benoît Kerveillant (5 / 6) N ° 2
Mathieu Desbois (2 / 6) and Charles Desbois (4 / 6) N ° 3
Simon Boissé (3 / 6) and Samuel Devrand (5 / 6) N ° 4
Many thought that the n ° 1 would easily win this final phase. Why ? Because with a Vincent Stouf (French n ° 80) associated with Simon Blondin (0), on paper it was heavy.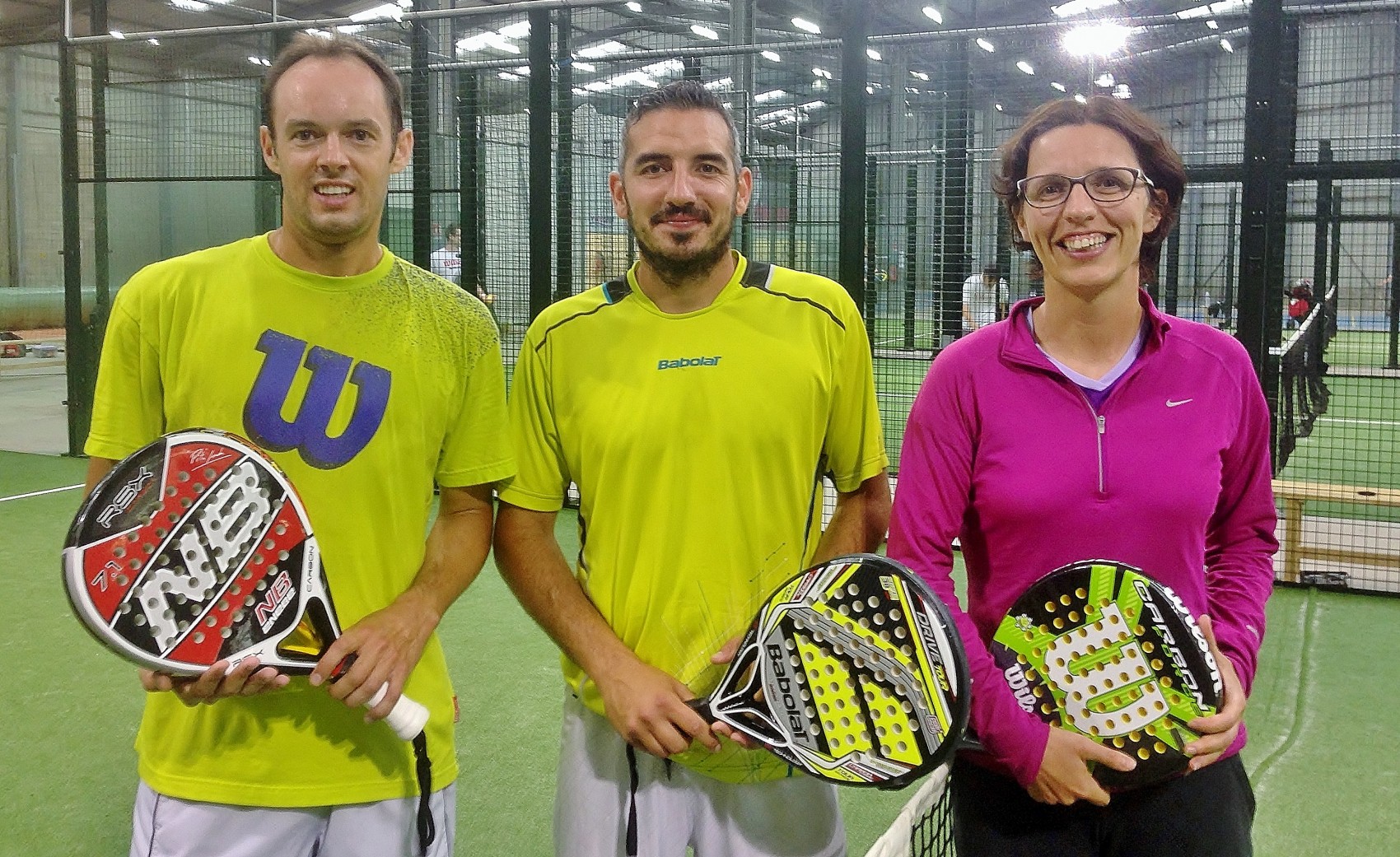 But there, padel and tennis are certainly sister sports, but on the padel, if we play tennis in front of players of padel, the outcome is clear. Behind the three seeded heads, there was therefore seeded n ° 4, already known for their fresco padelistics, Simon Boissé and Samuel Devrand. They were on their land and logically did not fail, leaving 9 games out of 4 games to their opponents.
Note the good performance of the No. 11 seed, Vivien Théolier and José Luis Maruenda Sanchez who reached the final.
Many were present for the first time on a field of padel revealing some revelations for some.
Mayenne well represented
In the female table, Séverine Huet and Mallory Preel win over Anne Pascale Brosseron and Katia Duval.
the Mayenne will be represented by 2 pairs in the championship of France and is for the moment like the locomotive of the padel within the Pays de la Loire region.
Team Padel Magazine

Franck Binisti discovers the padel at the Pyramid Club in 2009 in the Paris region. Since then padel is part of his life. You often see him touring France by going to cover the big French paddle events.