The National Padel Cup is a national event, with stages that take place all over France and a final phase that takes place within the National Tennis Cup at the International Tennis Center of Cap d'Agde during the holidays of All Saints last October week.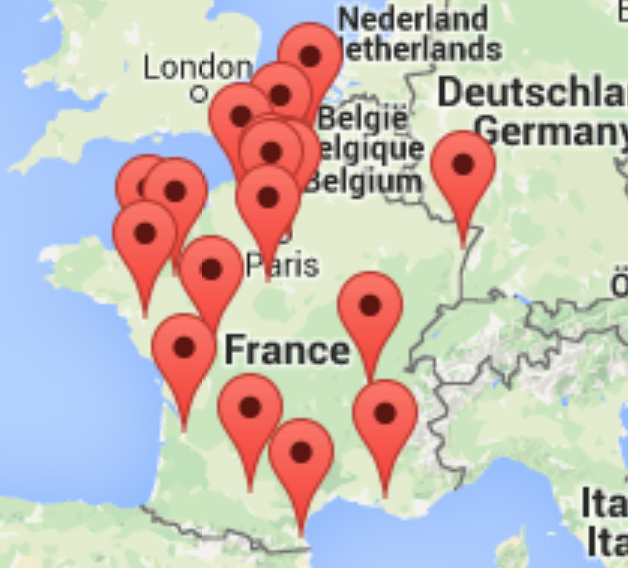 A unique launch in France
At the inauguration of the National Padel Cup last October, the best players in the world came to make a unique exhibition in France. For the first time in France, was grouped players belonging to the global gratin (Salazar No. 1, Belasteguin No. 1, Sanyo No. 3, Andoni Berdasco and Gonzalo Rubio No. 30).
18 steps all over France
This year, 18 clubs padel offer a stage of the National Padel Cup, hoping to be able to put their best pairs into orbit, but not only since a secondary table will be set up to allow all the losers of the first round to recover. This consoling will also be approved.
The final phases will also offer a mixed category. Unfortunately it will not be approved. But the French Tennis Federation could be tempted to make a test by making possible the homologation of mixed tournaments maybe next year or in two years. Recall that the FFT had made the test for beach tennis and she had returned to this possibility.
To hope to be able to make the finals of the 28 October 31 in Cap d'Agde, it will try to qualify during the qualifying phases. All dates can be found on the following link: http://www.nationalpadelcup.com/calendriers-npc/
3 categories for the final stages
The National Padel Cup offers 3 categories:
Men's category and women's category: Final stages approved for main and secondary boards
Mixed category: Final stages not homologated. No secondary table.
For more information :
Team Padel Magazine

Franck Binisti discovers the padel at the Pyramid Club in 2009 in the Paris region. Since then padel is part of his life. You often see him touring France by going to cover the big French paddle events.