More efficient use of all the qualities of Graphene.
The cells are now larger and 30% stronger than the first generation Graphene rackets.
The GrapheneXT is integrated into the frame and the racket head thus offering even more power and longevity.

SUMMARY OF DELTA PRO AND MOTION RACKET TECHNOLOGIES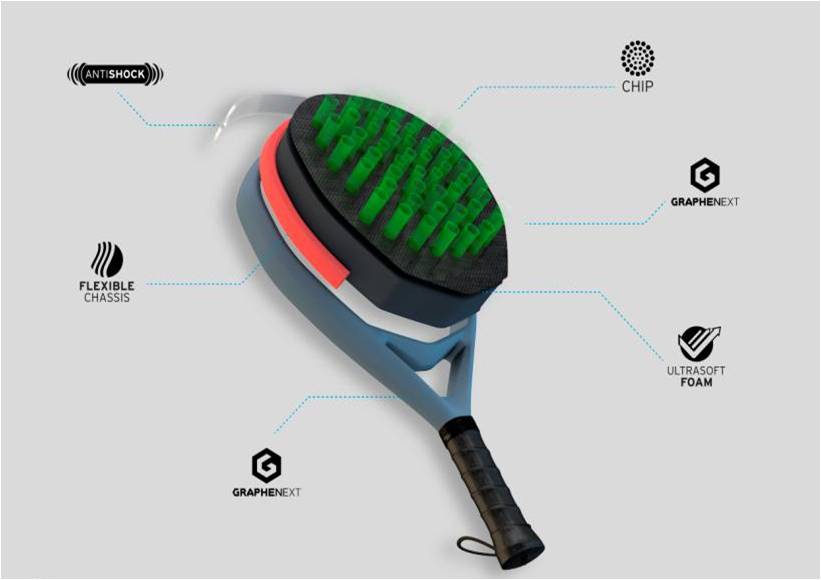 Franck Binisti discovers the padel at the Pyramid Club in 2009 in the Paris region. Since then padel is part of his life. You often see him touring France by going to cover the big French paddle events.