The Padelpro Cup will take place this year from 26 August to 02 September 2018 at the prestigious Mouratoglou Tennis Academy in Sophia Antipolis.
This 1e edition will offer several competitions for men and women.
A day discovery Padel Sunday 26 August.
A P1000 Men and Women 27 and 28 August.
A P250 Men and P100 Women as well as a Mixed table from August 29 to September 2!
Dates and information on the following link: https://www.tennisprocup.com/reglement-padelpro-cup/
Book your start of the week for Monday August 27 and Tuesday August 28 for the P1000 Men with € 2 in cash and the P000 Women with € 1000 in cash
And the exceptional presence of world champions Bela and Lima who will do us the honor of making an exhibition on Monday, August 27 (attached the press release Padelpro Cup)
You will also be able to discover the first Tennis and Padel Show of 26 August at 29 August during which you will find all the brands and equipment manufacturers as well as the manufacturers of courts,
Innovative solutions, sports nutrition brands and many other exhibitors!
Here is all the information about this event:
- the facebook page of the event: www.facebook.com/tennisprocup
- the registration URL for the Padelpro Cup: https://www.tennisprocup.com/inscription-a-la-padelpro-cup/
- the teasing video: https://www.facebook.com/tennisprocup/videos/122972411779495/
- the registration launch video published at the moment: https://www.facebook.com/tennisprocup/videos/129532204456849/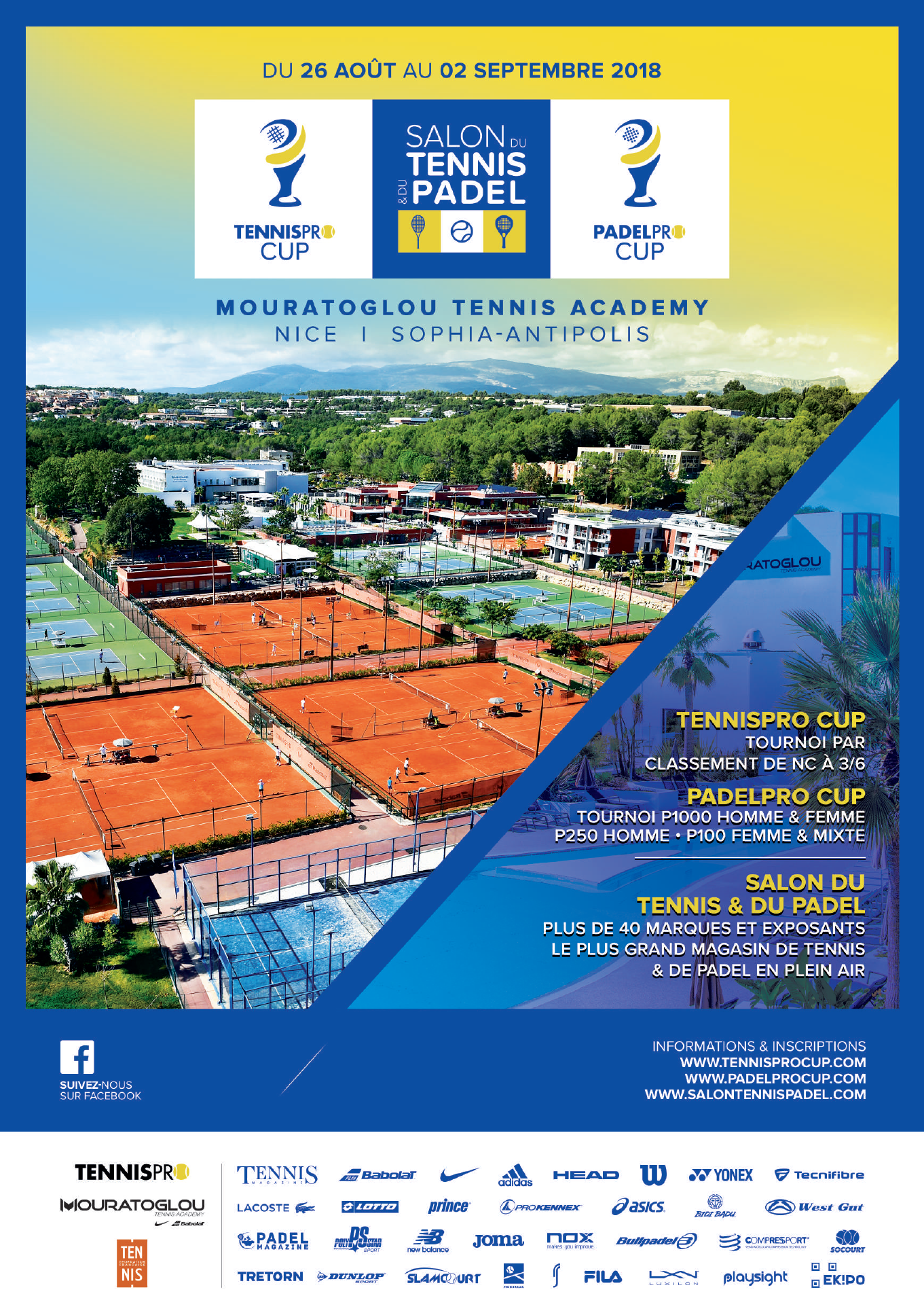 Franck Binisti discovers the padel at the Pyramid Club in 2009 in the Paris region. Since then padel is part of his life. You often see him touring France by going to cover the big French paddle events.