The year 2021 and the health situation that we all know have in no way slowed down the enthusiasm of the French for the padel.
Le padel a physical, technical sport, but not only!
While in 2020 the number of practitioners was just over 80, this year the figures tend to prove that this sport remains very popular in France and continues to grow in view of the 110 registered practitioners.
We are still not at the level of our Spanish neighbors who manage to count in their ranks more than 2.3 million practitioners. More than half (52%) even admit playing it at least once a week.
For several years in France, we have observed that the padel made more and more followers, whether among men or women.
Popular with young and old alike, this sport is fun, friendly, and may be "easier" to learn at first than its cousin tennis. But it is also very physical and therefore a great way to work out and let go after a day of work.
But think again, good technique and a good physique will not automatically make you a good player. In this sport, it is important not to neglect the tactics, but also the mind. And this is what we will see immediately by evoking the subject of positive psychology.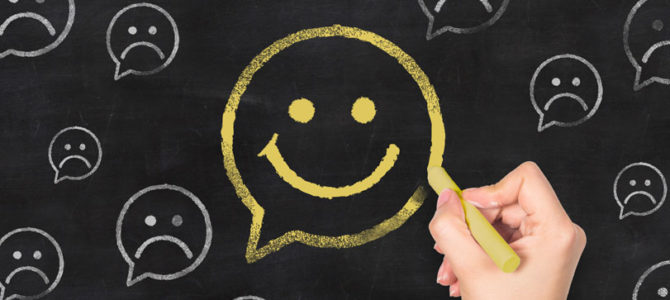 What is positive psychology?
For some years now the term "Positive psychology"Is coming back more and more and bookstore shelves are filled with numerous books and studies on the subject.
To sum up, this science takes into account the positive aspect of life, its benefits and the potential of each individual to promote a sense of well-being and satisfaction.
How to improve your performance at padel thanks to positive psychology?
In any discipline, becoming good comes from a good balance between the technique, physical condition, tactical aspect AND mental work that we do on us.
It is worth remembering that the padel is a sport which requires a lot of strategy because it is a question of finding the loophole in his opponent to push him to the fault. So you have to be solid in your game and above all be confident in your shots.
And this is where the psychological aspect comes into play.
Whether for professionals or even at the amateur level, each athlete can find himself in front of a difficulty and feel a significant mental pressure.
For example an amateur player during a tournament having a bad period during his match because he will have missed his shots 2 -3 times and will have allowed his rivals to pick up the score. He will put the pressure on himself by putting the blame on him and losing confidence in his ability to make a difference during this meeting. Rather than indulge in negative thoughts about his game, he'll have to brush up on this bad episode and get things in hand. He will have to realize that unfortunately he is not infallible and that all is not perfect in a match. The important thing is to know how to bounce back thanks to what you have learned and to regain confidence.
Another example that would suit the subject well are these long exchanges that we have all seen and which almost always end with a Tip. These extended points are sources of pressure for the players because on the one hand they will have to accelerate the pace at some point to gain the point while not making a mistake that would destroy all previous efforts. These exchanges will therefore generate additional pressure on the players.
In addition to being in good physical condition, it goes without saying that they will need to have enough mentality to be prepared to lose the rally. This is where these players will have no other choice but to move forward without moping over this lost point and especially not losing self-confidence. A part of padel it can go very quickly!
This is why we believe that positive psychology can be a good asset to stay focused on the game and not lose focus.
Motivation, hard work and rigor
To have a good mind, you must not neglect physical condition and training.
Although the padel is an accessible sport and it is easy to return the ball to the opponent's court, it is not that simple to collect all the balls and achieve winning points when you are in a situation of intense effort.
To become a good player of padel you have to work, train and repeat the basics to automate them.
If you want progress on a technical level, surround yourself with a specialized trainer who will help you correct and improve your movements. Regarding the physique, vary your training thanks to muscle building, explosiveness, endurance and cardio exercises. If you want to have a little overview of training dedicated to padel can be done from home, just click here
Once these elements are taken into account you will have more confidence in yourself on the slopes and will be able to think in a positive way when the luck gives you up for a while.
Finally, the padel is a sport to have fun above all and have a good time with friends, so enjoy et have fun 😉
Photo credit: Wonderfully Zen
On the same topic :

Fan of padel and of Spanish origin, the padel runs through my veins. Very happy to share with you my passion through the world reference of padel : Padel Magazine.