La ligue des Yvelines de tennis proposait cette semaine chez les messieurs au Padel Club de Bois d'Arcy, ses premières phases régionales de padel dans l'histoire de la ligue.
No surprise since the seeded No. 1 and No. 2 of the table were in the final ... But not without difficulty.
First in the semi-finals, Tison / Pommier, the favorites of the event had to be very careful in the second set against a pair who joined for the first time: Abautret / Rako. Abautret / Rako could perhaps have annoyed more than that the winners of the tournament if they had not had a quarter as long and complicated against the brothers Maigret (Adrien and Sebastien).
On the other hand, Maigret / Ruiz struggled against the Melot / Conty pair, which showed that they needed to be counted on during the next tournaments.
En finale, la régularité de Pommier et Tison ont payé pour remporter leur seconde épreuve de suite après leur victoire à l'étape de la National Padel Cup il y a 15 jours.
RDV la semaine prochaine pour la phase régionale des dames dans les Yvelines toujours au Padel Bois d'Arcy Club.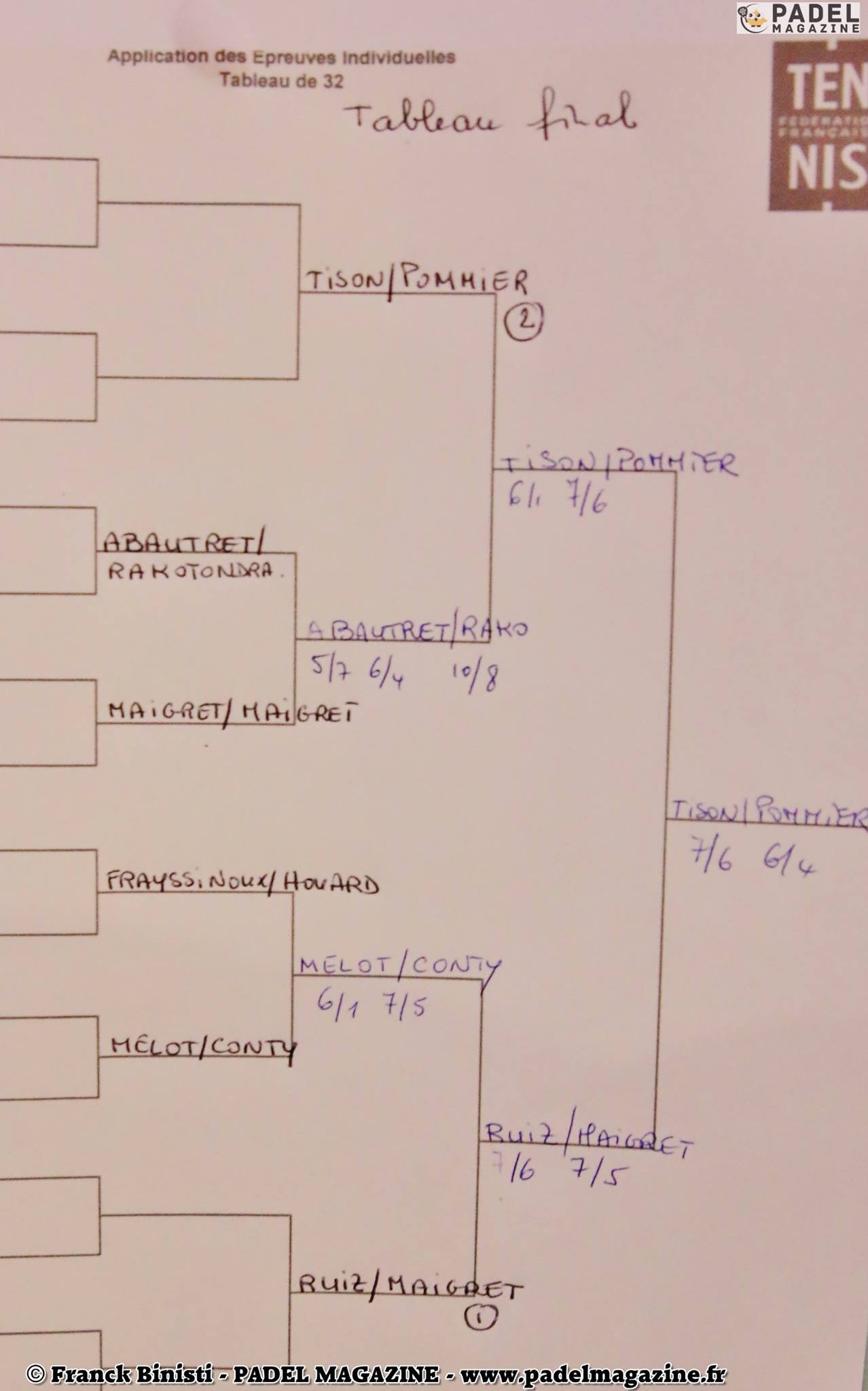 Franck Binisti - PADEL MAGAZINE
All photos here :
https://www.facebook.com/PadelMagazine/photos/?tab=album&album_id=1028691240561327

Franck Binisti discovers the padel at the Pyramid Club in 2009 in the Paris region. Since then padel is part of his life. You often see him touring France by going to cover the big French paddle events.