Le rome derby is always a great time in the Eternal City. A fratricidal fight betweenAS Roma and the Latium which divides the city and sometimes even families. More than football, it's also a part of identity which is played. Of course, the rivalry leaves the green field to be exported to other sports. This is the case of padel.
Promotion operation throughout the city
So on Friday supporters of the two teams met for a friendly tournament with Giallorossi from Roma on one side and Biancocelesti from Lazio on the other. At the initiative of the daily Corriere dello Sport, the players challenged the freezing cold that currently prevails in the Italian capital to offer a new version of the derby racket in hand on several grounds scattered throughout the city, in particular at the Sportivo Fortitudo Center where a certain Francesco Totti started typing in a balloon.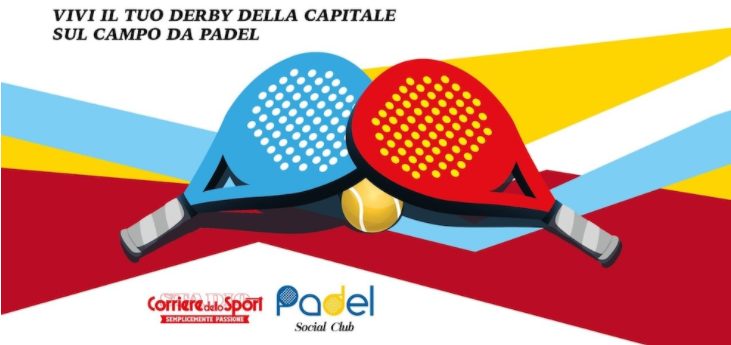 Roma win in padel, Lazio triumphs in football
Due to the pandemic context, the padel took a new dimension because it is one of the rare sports which respect barrier gestures. This derby was therefore not only an opportunity to bring together supporters of the two clubs: it represented a outlet form. The Corriere dello Sport kept the accounts of this very lively day: 467 games played (248 for Roma, 219 for Lazio), 43 sets (23-29) for a total of 20 matches with 10 giallorossi successes, 8 biancocelesti and 2 draws. It was ultimately those of Roma who got the better of their Laziali counterparts on the score of 12-10
Cette promotional operation of padel proves that Italy continues to grow with more and more practitioners and followers of World Padel Tour since the Bel Paese is one of the countries with Mexico and Sweden to have known the highest increase in views on the official WPT YouTube channel. development of indoor pitches all over the country also contributes to this sporting and economic development. And then, for Roma supporters, this victory is a great consolation prize since at the Olympic Stadium, it is Lazio which has largely imposed (3-0). A triumph everywhere, no jealousy!