We regularly talk about padelistic stays to spend in the south of France or in Spain. This time, it was the Blue Spinning Top that caught our eye with its offers of padel courses over 2 or 3 days in the NETHERLANDS.
Atypical as a destination and yet, you will see that the NORD also has some assets to attract us. Rémi, the Boss of the TOUPIE BLEUE, specialist in sports stays tells us more.
Padel Magazine - What happened to think about offering stays padel In the Netherlands ?
Rémi Collat ​​- And why not? (Laughter) La Toupie Bleue is a structure which offers tailor-made sports courses and stays. The Netherlands is a wonderful destination, and even more so in September, the weather is mild and the place particularly attractive.
Okay. But you have a "Spanish" culture…
Absolutely. I studied at the Faculty of Sports of Barcelona in 2011-2012… And there I met Marc, a Spanish - Dutch.
We have always communicated despite the distance and work in the sports world. And by chance, Marc is today at the head of Padel DAM AMSTERDAM with two other partners. The center has 4 outdoor padel courts and is not far from the historic center of Amsterdam.
TOUPIE BLEUE is therefore pleased to offer you new padel courses in a new place with innovative formats.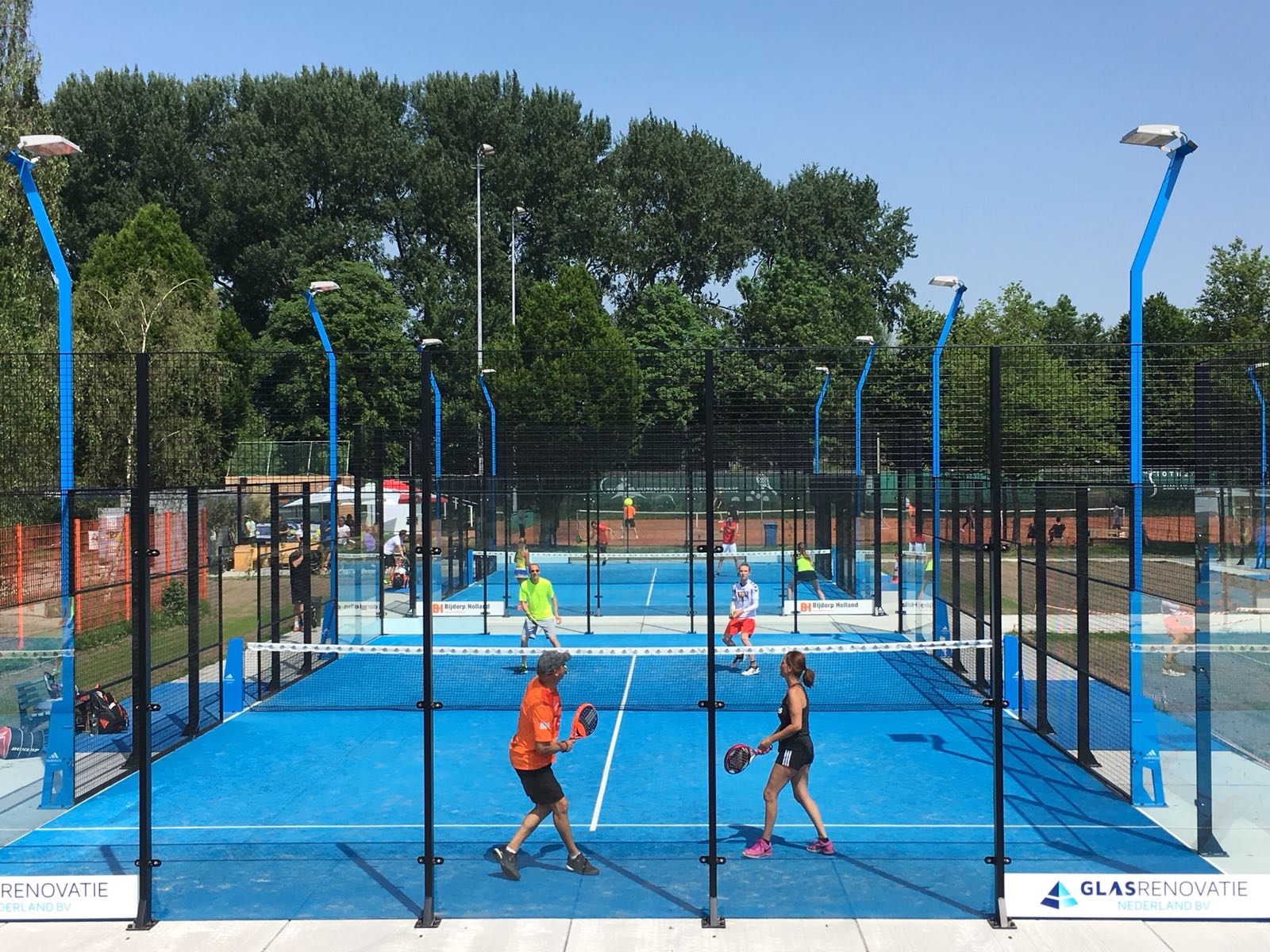 A padel course on a capital of Europe « North », so does it !?

As in France, the number of clubs and practitioners is growing considerably in the Netherlands.
La Toupie Bleue tries to offer you a quality internship, with accommodation close to the club with the addition of the essential side activities that make the reputation of Amsterdam.
Who has never heard of its canals which harmoniously draw the streets and alleys of the city center? We offer you a boat tour for a nice moment.
Finally, you will not be able to catch the plane or the car without discovering the Heineken Museum, a national institution where this internationally famous beverage is presented to you and is offered again at the tasting.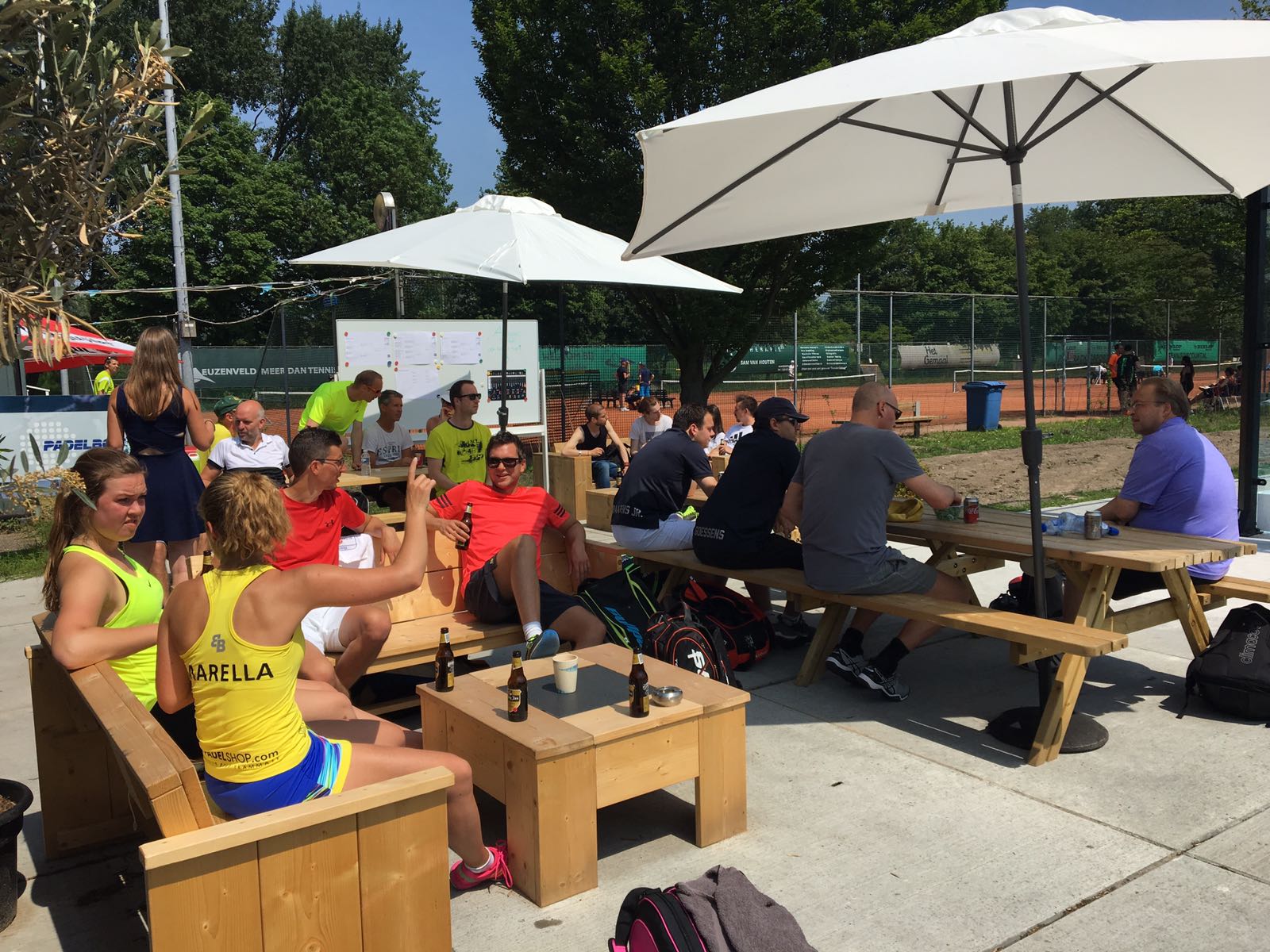 Internship info
2 dates, 2 different durations, 2 different formulas :
http://www.latoupiebleue.com/voyage-sportif/stage-de-padel-a-amsterdam/
http://www.latoupiebleue.com/?post_type=voyage-sportif&p=1106&preview=true
DATES
DUREE
SYNERCELL
From 13 to 16 September 2018
ou
From 14 to 16 September 2018
4 days / nights 3

ou

3 days / nights 2

Padel 13h including 5,5h of course, 5,5h of directed play and
Tournament 2h against premises
(Padel 10h if duration 3 days / 2 nights)ou

Padel formula above + Visit the Heineken Museum and ride the canals of the city by motorboat

From 27 to 30 September 2018
ou
From 28 to 30 September 2018
What the service includes:
ACCOMMODATION
2 or 3 nights in fully equipped wooden chalet (kitchen, bathroom, living room and outdoor terrace: 4 base people / cottage (two single beds per room)
RESTORATION
Saturday night BBQ with one drink per person
ACTIVITIES
Padel 13h (10h if 2 nights)
Visit of the Heineken Museum + boat trip on the city canals (specific formula)
SUPPORT
Presence of a French team member of La Toupie Bleue during your stay
What the service does not include:
RESTORATION
Other meals not mentioned
DIVERS
Anything not mentioned in the table "what the service would include"

Franck Binisti discovers the padel at the Pyramid Club in 2009 in the Paris region. Since then padel is part of his life. You often see him touring France by going to cover the big French paddle events.