This is the very principle of the association "My Apéro Padel", with whom, for once, the evening began with an aperitif.
During this evening under the sign of good humor and conviviality, 28 disguised players competed in 10-minute matches punctuated by pledges at each end of the game with mandatory beer hydration.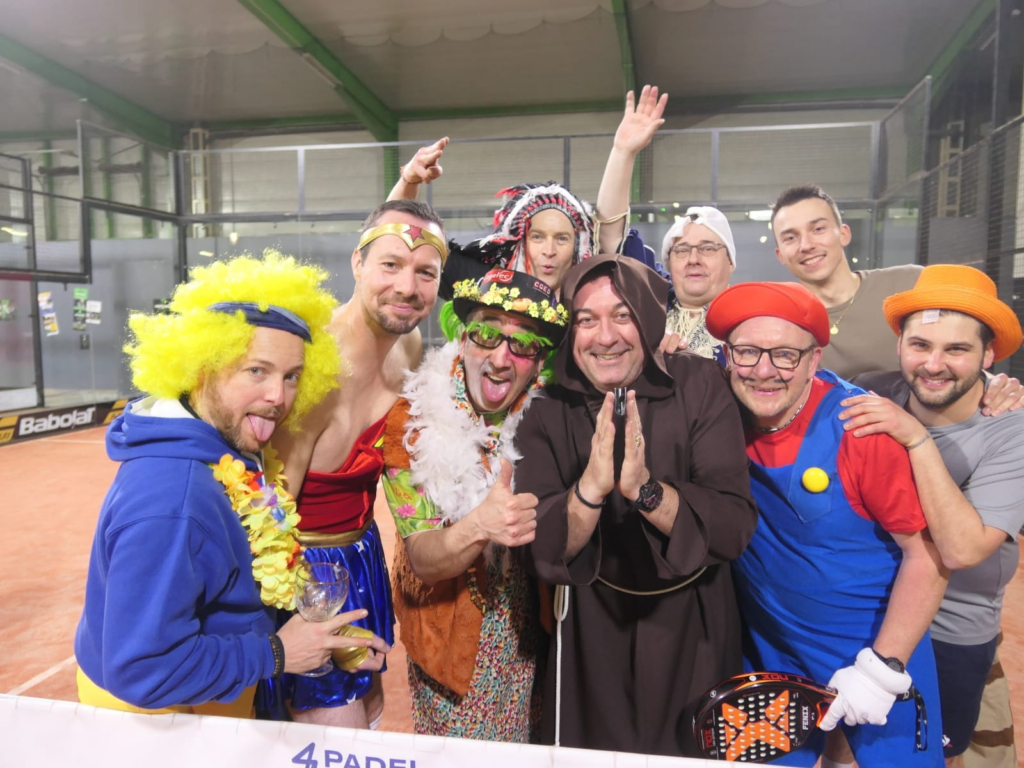 Paquito, farandoles, paella, election of the most beautiful disguise with Joma gift vouchers offered to the winners, blind-test with 2 concert tickets offered by RTL2 punctuated this evening at 4Padel of Valenciennes which lasted until the end of the night.

After being rocked by tennis for nearly 15 years, I became an absolute fan of its cousin, the padel. For nearly a year now, I've been chasing the little yellow ball with another racquet, but with just as much passion! Based in Lyon, I intend to make you better acquainted with the padel in the region and on a national level.