Mind Padel vient de publish the list of participants at his big tournament padel ladies and gentlemen which will take place next weekend. And who do we see: the former member of the France team of padel, Laura Clergue.
Does this tournament sound the comeback of the French on the events of padel ?
We understand that this is a particularly tough P1000 with not only players from the France 2022 team present at the event, but also former members.
On the ladies' side, we see the association Laura Clergue / Fiona Ligi, seeded 9 in the table. Can she go through with the ordeal? On paper, it wouldn't necessarily be a surprise despite the presence of Inversnon / Soubrié (ts1) and Pothier / Barsotti (ts2).
This announces great confrontations and inevitably, we will remain attentive to our new national commentator Canal +.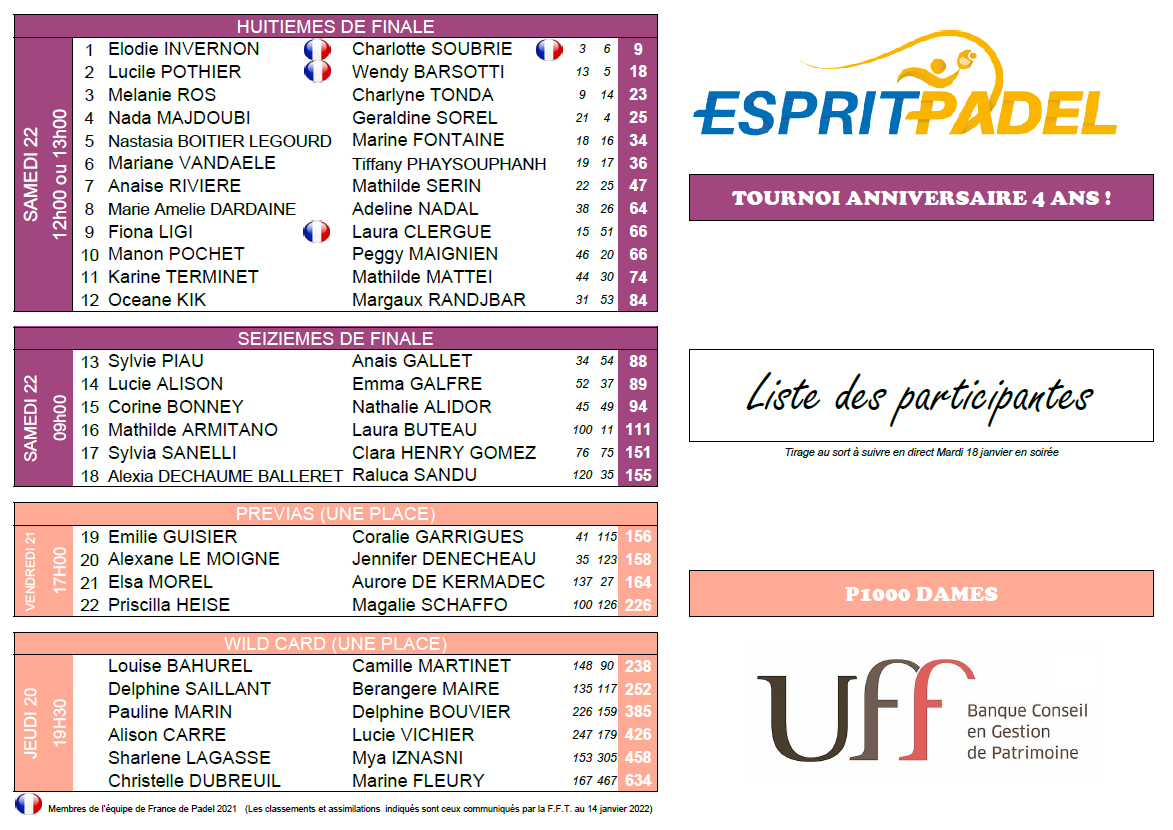 Team Padel Magazine tries to offer you since 2013 the best of padel, but also surveys, analyzes to try to understand the world of padel. From the game to the politics of our sport, Padel Magazine is at your service.