It's a winning comeback for Laura Clergue who after a year's break in the padel, returns with a victory for his first P1000 of the year 2022.
Indeed while a few days ago we announced to you its come back to Esprit Padel In Lyon, the Aixoise returned to the front of the stage alongside the international Fiona Ligi.
On this occasion Padel Magazine was able to speak with Laura during an interview in which she confided in her year 2021, but also on her future projects and of course on her return to the tracks of padel.
"Time has confirmed to me that I made the right decision"
Padel Magazine : Before talking about the future, how are you? What have you are you doing in 2021? Did you continue to train?
Laura Clergue: "Everything is going well for me. Time confirmed to me that I had made the right decision by retiring from the pro circuit and returning to France. My professional projects went really well, I was able to launch my event activity in the padel and was able to live a unique moment by taking my first steps as a consultant on Canal, it was incredible. The start of the year wasn't easy because it's never easy to start from scratch, to change countries, but I love the life I've built for myself and I'm very fulfilled like that.
During the year 2021, I trained little, in fact I favored the development of other professional activities. However, I continued to play games regularly with friends in Aix for fun, which allowed me to maintain the rhythm a little in anticipation of a potential return to competition that I always kept in a corner. out of my head".
PM: During the World Cup in Qatar, we talked a bit about you. A Laura Clergue at 100% could have been interesting, pdo you think you could have been part of the France team?
LC: "As I mentioned in the previous question, 2021 was a year of choice for me, and I had made the choice to take a break, stop competing and reduce training. So I was clearly not competitive enough at that time to go to the World Cup in Qatar".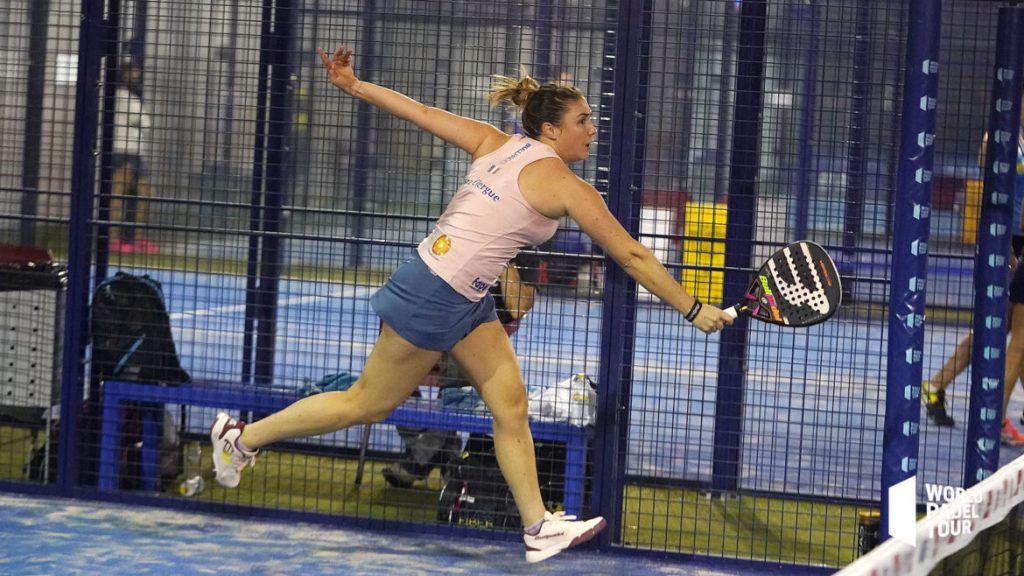 "The taste for competition has returned"
PM: What is your program in 2022? Do you have any ambitions in France or internationally?

LC: "After a year's break, the taste for competition has clearly returned, the adrenaline of matches, preparations, tactical analyzes etc. I set myself a little schedule to try to get back to the level, while leaving myself time for my professional life and my personal life. Maybe today with experience I see things differently and I especially want to do things differently.
2021 opened up the field of possibilities for me professionally, these are experiences that I want to keep in my life today. Whether on events, tournaments or as a consultant, I don't want to give up anything.
It will require some organization, but I think I have always done things in a reasoned way. This is why I made the decision to return only to the French circuit, to make room for each of my projects.
I made the decision to return to the French circuit in 2022, for the pleasure of the game. I am delighted to do it alongside Fiona, we will give everything on the pitch together. By making sure to be present on a maximum of P1000 and P2000 and the French championships".
PM: Next year is also the 2022 World Cup. Will Laura Clergue be one of the contenders?
LC: "I'm going to pick up the pace and compete again so I'll be potentially selectable, but it's obviously the coach who will decide and it won't be an easy task because the level is increasing exponentially among girls in France. We'll see !"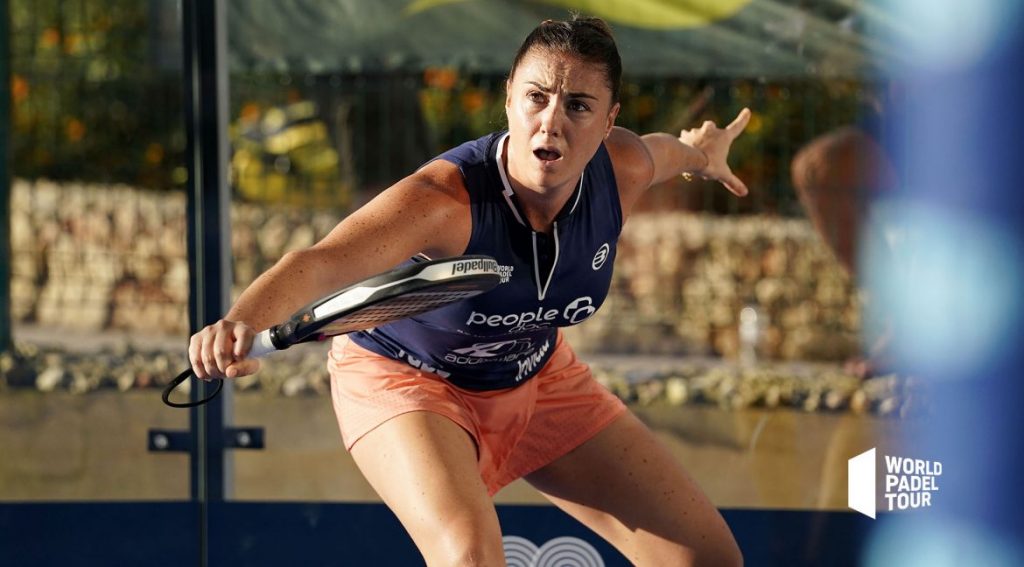 A successful return to Esprit Padel
PM: You are a consultant for Canal +, so we will see you at the antenna during certain tournaments of the World Padel Tour broadcast on the channel. What was the path to this status?
LC: "The Canal experience was unique. To see the padel on our TVs it was already incredible, to be able to explain it with my words even more. The tactical part of padel is the one I prefer, which is why this role of consultant made a lot of sense to me and I had a lot of fun doing it. The atmosphere on set was very good and the team was extremely caring.
I had never imagined or dreamed of being able to be a commentator. Canal + contacted me, they called me for an interview which went very well and which led to this live at the final Masters of the WPT.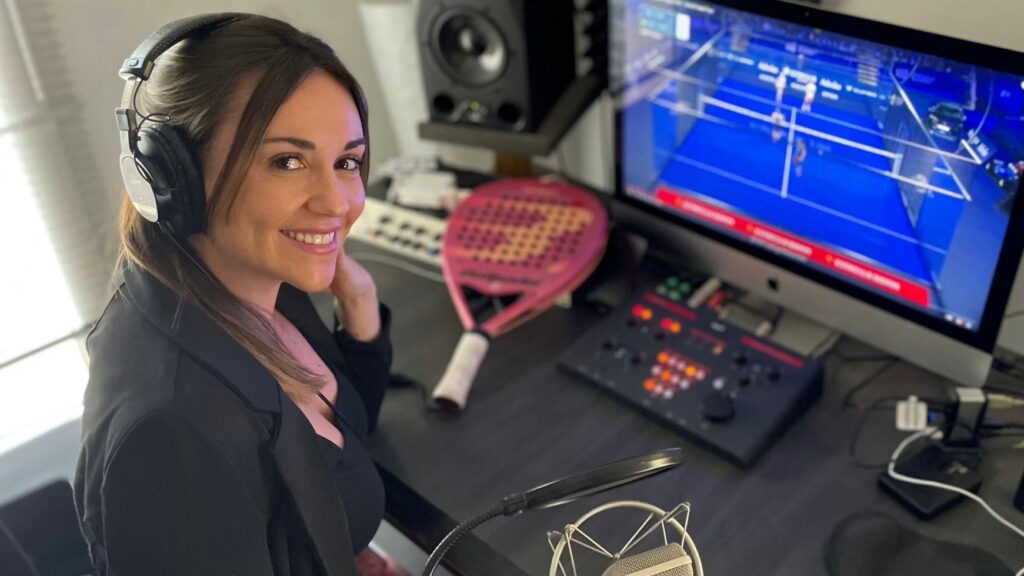 PM: Finally, what are your feelings after this recovery tournament and this victory at the P1000 d'Esprit Padel ?
CL: "I am very pleasantly surprised by this victory in the P1000 for Esprit Padel. We hadn't set ourselves a goal, just finding our bearings as a team, having fun and fighting in each match.
I found that the level of the girls was very very high from the first rounds of the tournament and this on all grounds.
We almost lost in our first match and we finally come out with a score of 7/6 6/4 after a good fight. We played against 4 pairs that I personally had never played against.

So we had to observe their games and find effective tactics to beat each of them, because playing well is no longer enough, you have to play fair and I think that's what I missed the most with the cessation of competition. Find solutions to beat the pairs, and then give it your all.
That's what we had to do in the final, in a very close match against Lucile Pothier and Wendy Barsotti, in which we ended up winning 7/6 in the third. We had a narrow escape! I must admit that physically and technically it was approximate a few times because I lack training. But it will come. I took great pleasure in returning to the field, meeting Fiona there, in a good mood, seeing people I hadn't seen for a long time, spending a weekend with my friends with the victory as a bonus".

Team Padel Magazine tries to offer you since 2013 the best of padel, but also surveys, analyzes to try to understand the world of padel. From the game to the politics of our sport, Padel Magazine is at your service.