Padel Magazine - Poitier starts to conquer the padel. The Sporting, a complex that includes fitness, 5 football, squash, badminton and padel, inaugurates its center on November 20 with Nicolas Mahut as guest who will test the padel.
[src googlemap = ""Width =" 150 ″ height = "150 ″ align =" aligncenter "]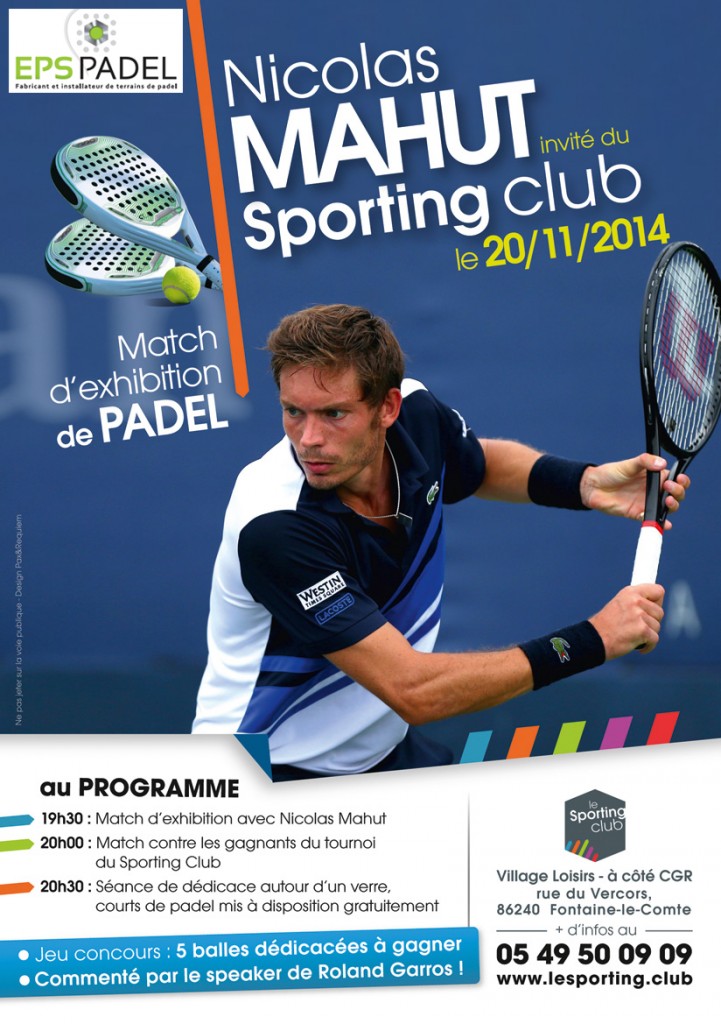 Franck Binisti discovers the padel at the Pyramid Club in 2009 in the Paris region. Since then padel is part of his life. You often see him touring France by going to cover the big French paddle events.