The French pair 100 Bastien Blanqué and Johan Bergeron have embarked on the international paddle swim. Since last February, the pair sees its ambitions evolve. Focus on these guys we want to see go very far.
Since a few weeks, it's physically hard ... Where's your injury?
Bastien Blanqué - I returned to France the day after my injury to begin care with the physio Toulouse with Benoit Hennart. 3 weeks of care and ankle is fine, not at 100% but I continue my work in Spain. Obviously I am always followed at a distance by Benoit Hennart with his tailor-made program. We also have a physical fitness center "Sport Pro Santé" in Toulouse that allows to move forward effectively.
And then the injury inevitably causes a little disorder with my partner Johan, because it is operational at 100%. So it's not so easy for him to wait for me to come back to business.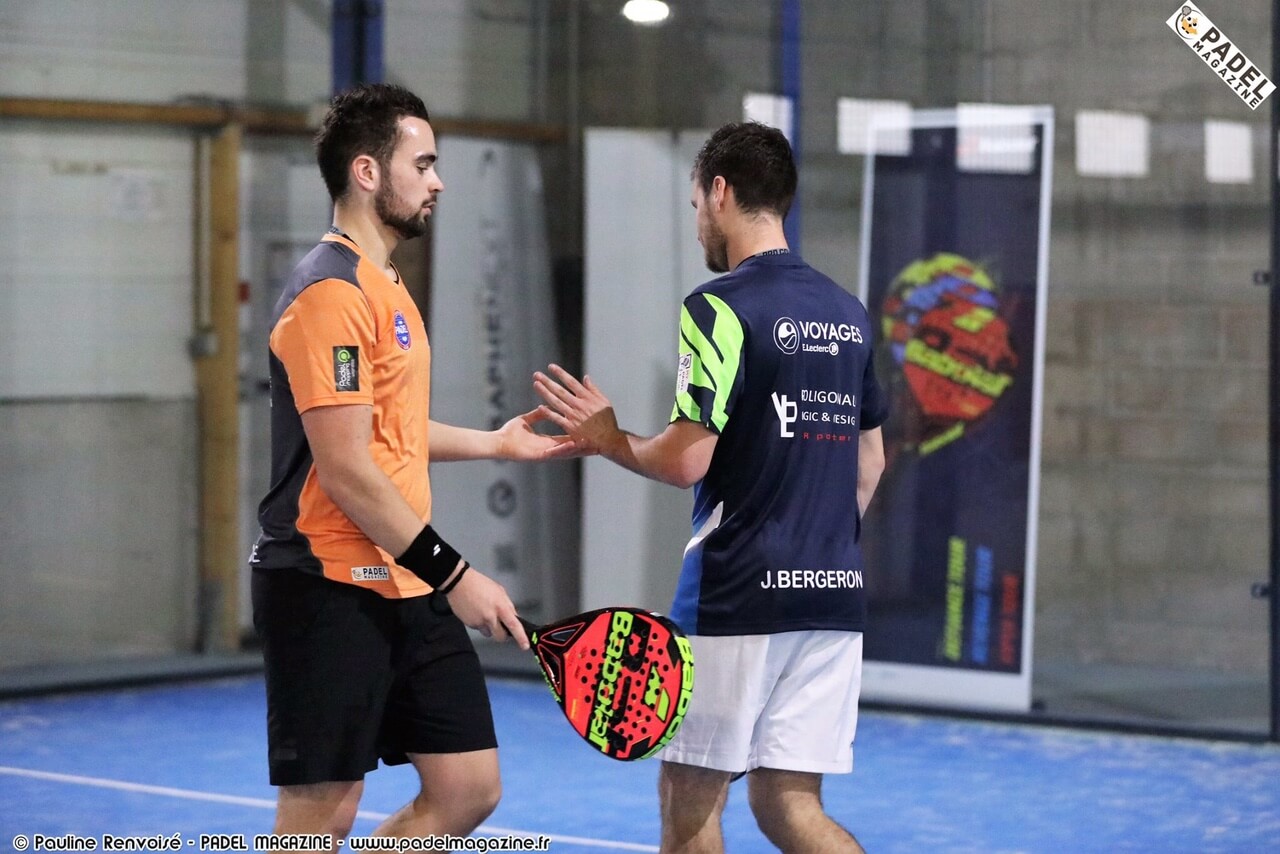 Can you give us a recatfishon your journey so far ?
Johan Bergeron - It is now 2 month that we are in Spain. 2 months of training with Ramiro Choya, which allowed us to play with the best players in the world: Sanyo Gutierrez, Paquito Navarro, Marta Ortega, Alba Galan, Carmen Carmen Villalba, Peter Alonzo Martinez ... With a little perspective, is completely crazy.
A typical day corresponds to: 1h30 morning training with Ramiro Choya - Beginning of afternoon physical session followed by a game with top Spanish players 150 worldwide.
BB - We came back twice to France for two stages of the MY PADEL TOUR, a win in Toulouse and a defeat in the semifinal at Bois d'Arcy.
In Spain we have made 3 non-homologated tournaments to start and a tournament sanctioned in 2e category where we lose in the semifinals, famous match where I get hurt at 6-6 in the 3th set.
Do you feel likejto the effects of your padel training in Spain?
JB - We are very happy with our debut, our game evolves positively.
We felt our evolution during the tournament of Toulouse, we are much more patient during the exchanges, very welded on the ground with a lot of communication, which allows us to install our game.
BB - Having parties every afternoon allows us to gain confidence and confront different types of games.
The result of Bois d'Arcy and the world level shows us that the road is still long.
What are the main evolutions of your game for now?
BB - We are changing. Tactically we changed a lot of things, Johan takes the ball earlier, our flights are slower but with more effects. Personally, I evolve my smash.
With my ankle that is not restored to 100%, it forces me to find other solutions than the smash and put my game.
JB - At the moment, we are learning to be patient, the long-term goal is to find the right balance between patience and aggression.
Your padel program will evolve?
JB and BB - On the pace of training, it will not move during the year.
We are just going to add two big half-days of physical training thanks to the "Sport Pro Santé" programs and we will take off two padel half-days.
Your tournament program, ambition?
BB and JB - We started with two P1000 in France and some Spanish tournaments.
Now the goal is to confront the Pre-Previa World Padel Tour.
We start in May by: A Coruña, Lisbon and Barcelona.
We also have 2 P1000 in France with a stage of the My Padel Tour and a stage of the Head Padel Open.
At the end of June, qualifications for the French championships in Toulouse and the months of July-August will be devoted to the World Padel Tour and P1000 French.
We wish to thank all our partners who offer us the opportunity to live our passion in Spain and to be able to do all these tournaments.
Thanks to: Head, Babolat, Leclerc Travel, Poligonal, Padel Shopping, Blackroll, Leclerc Rouffiac, Sanset Padel Indoor, Toulouse Padel Club and thank you Franck and Padel Magazine to follow us in this project.
Interview by Franck Binisti

Franck Binisti discovers the padel at the Pyramid Club in 2009 in the Paris region. Since then padel is part of his life. You often see him touring France by going to cover the big French paddle events.