We already knew the APT destinations Padel Tour and dates of major tournaments. The APT Padel Tour has today formalized its detailed timetable for the first half of 2022 with the new Junior and Future events, as well as all the women's tournaments.
Ladies everywhere!
This is the key information of this announcement. the women's circuit will follow the men's circuit on all events in the first half of 2022, this is a first, and it is excellent news for the development of the padel female.
So we will have 7 women's tournaments between March and June with the following destinations: Paraguay, Argentina, Monaco, South Africa, Spain, Portugal and Austria.
The launch of Junior and Future
Thomas Johansson, the general manager of the APT Padel Tour told us in Sweden that the circuit would evolve. The APT is betting on young people, and that's why all tournaments - except CapeTown - will count with a Junior tournament and a Future tournament the week before the major tournament.
The winners of the Junior tournament will be awarded a wild-card for the Future 1000 tournament. The winners of this last tournament will be awarded a wild-card for the major tournament (Grand Master, Master or Open).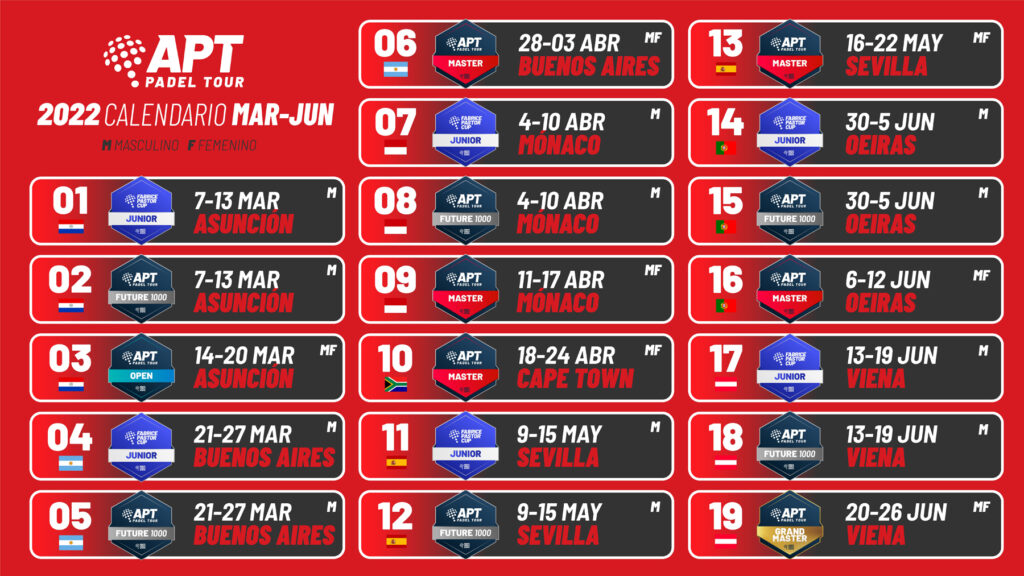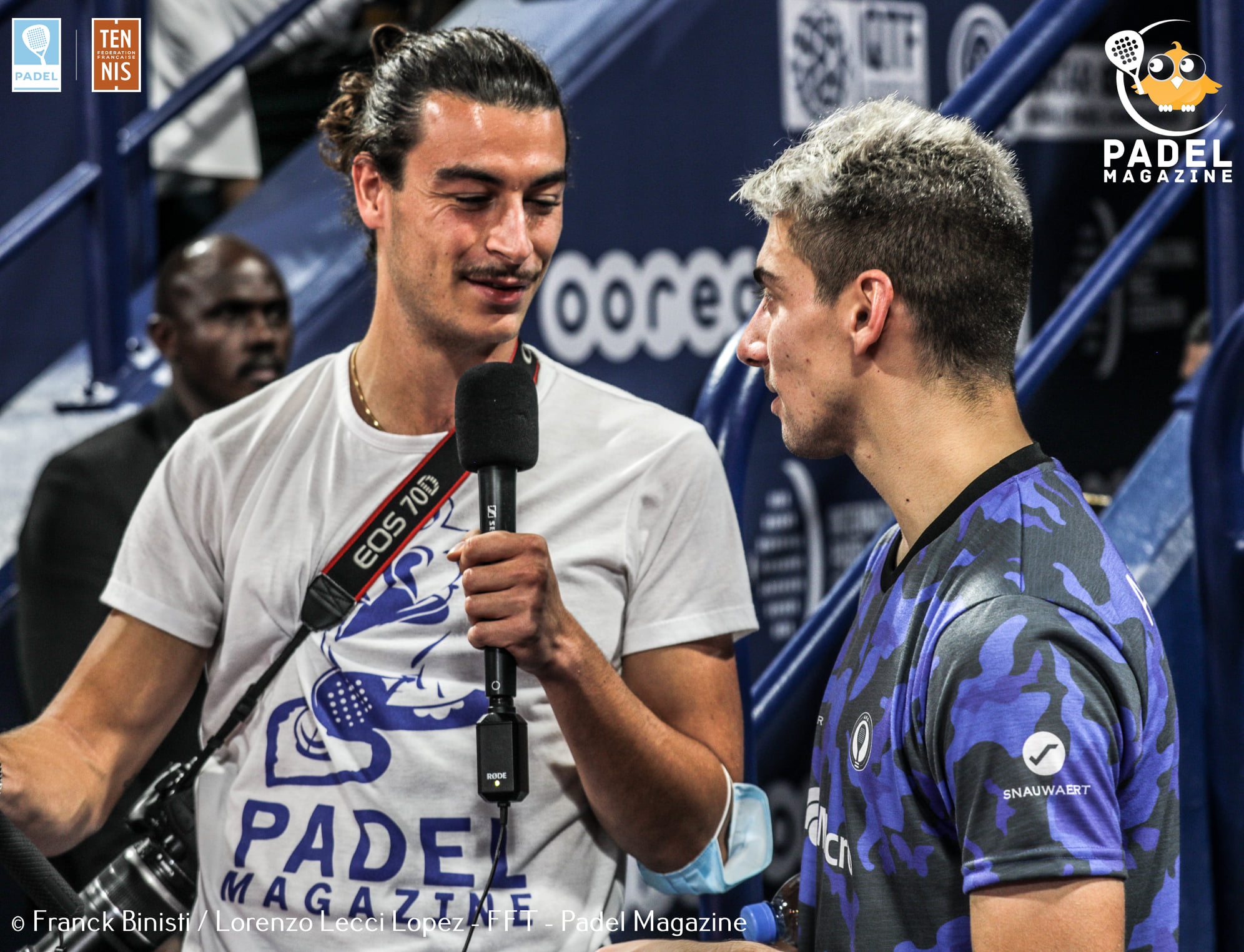 From his names, we can guess his Spanish and Italian origins. Lorenzo is a multilingual passionate about sports: journalism by vocation and events by worship are his two legs. He is the international gentleman of Padel Magazine. You will often see it on the various international competitions, but also on the major French events. @eyeofpadel on Instagram to see his best photos of padel !