The Central Club in Tours: A story ...
[src googlemap = ""Width =" 150 ″ height = "150 ″ align =" aligncenter "]
From 5 football to padel
The CENTRAL CLUB was inaugurated on 1 July 2008. He resumed the planned closing of the CENTRAL SQUASH in the CENTER of TOURS.
It took a year for OLIVIER ARNAULT and 3 of its partners to design the complex by creating 6 squash courts and 4 badminton courts and 2 indoor football fields, the first 2 fields on TOURS (innovative at the time) which worked very well until the opening at 800 meters of an exclusive 5 2012 football complex. It was also in 2012 that the Central Club's orders were left to Jean-Charles GONTERO, president of the squash center league.
Tristan Herdalot, one of the managers of the club explains as well asFrom this date, the departure of the players forced the club to imagine another discipline instead. An innovative discipline, fun, accessible for all."
"The padel adventure is taking shape"
Olivier ARNAULT, the main shareholder of the club discovered PADEL at LA CIOTAT in 2014. A student group in close liaison with the manager of the Club, Jean-Charles GONTERO is conducting a commercial and development study concerning the replacement of 2 football fields. On 3 studies, it is the padel that seemed to bring together all the keys of a renewal.
Conclusion: There will be padel in Tours this weekend.
The club's objective is to introduce this new discipline to the population of TOURS, to create an association to be able to organize competitions.
Depending on demand, a short 2 project in the coming months is possible and envisaged.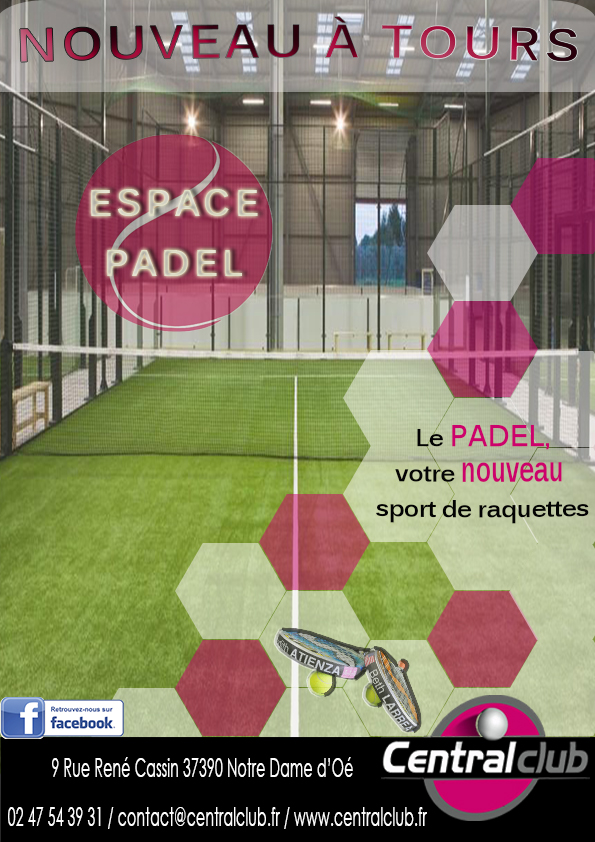 Franck Binisti discovers the padel at the Pyramid Club in 2009 in the Paris region. Since then padel is part of his life. You often see him touring France by going to cover the big French paddle events.