From March 24 to 28, Italy is preparing to host the FIP Rise Rome K-Lab. A tournament that is part of the Cupra FIP Tour 2021!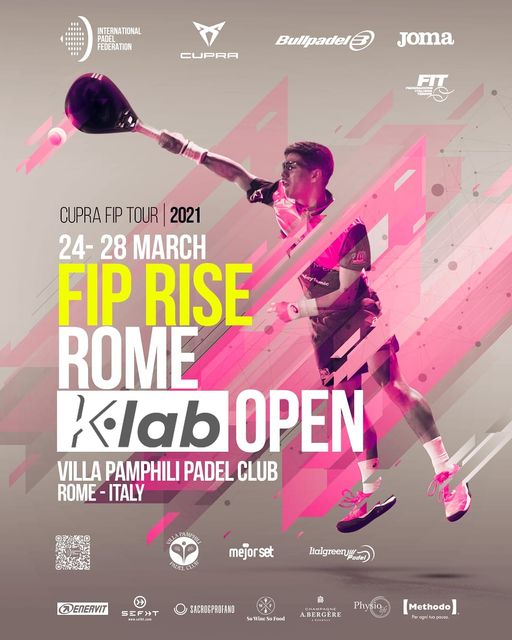 The tournament will take place at Villa Pamphili Padel Club, in Rome and will score 20 points for the WPT-FIP ranking to the winners! As a reminder, the FIP Rises are prohibited for the 45 best players and the 30 best players. Regarding the prize money, € 3 are to be shared among men, and € 000 among women.
It is possible to register until March 20. For the moment, there are unsurprisingly many Italian pairs, for both men and women. In the middle of this transalpine delegation, we find a French pair: Johan Bergeron and Benjamin Tison !

Sylvain Barnet, French Swiss Army Knife and sports enthusiast. Geek with a sharp quill, loves when a plan goes off without a hitch. And always up for a game.