After an 1ère edition full of surprises, joys, emotions and intensity, the Henri Leconte Padel Tour returns in 2017.
On the program: more matches, more participants and more stages: six in the program planned this year!
Beginning of the festivities the 1er April (it's not a gag !!) in Avignon, then direction Ajaccio, Lyon (where two clubs will be inaugurated by Henri Leconte), Manosque, Mont-de-Marsan.
Reichstett will conclude this first part "steps" the 1er and 2 July. Great novelty this year: the Henri Leconte Padel Tour will be approved.
With your rackets and rendez-vous on our courts!
DATES / PLACES Henri Leconte Padel Tour 2017:

Avignon, Monplaisirballconcept, 1er April

Ajaccio, Tennis Club The Milelli Padel, 8-9 April

Lyon, Lou Tennnis Park, 29-30 April

Manosque, The Complex, 20 May

Mont-de-Marsan, Montois Tennis Stadium, 19-25 June

Reichstett, Padel Reichstett Tennis Club, 1-2 July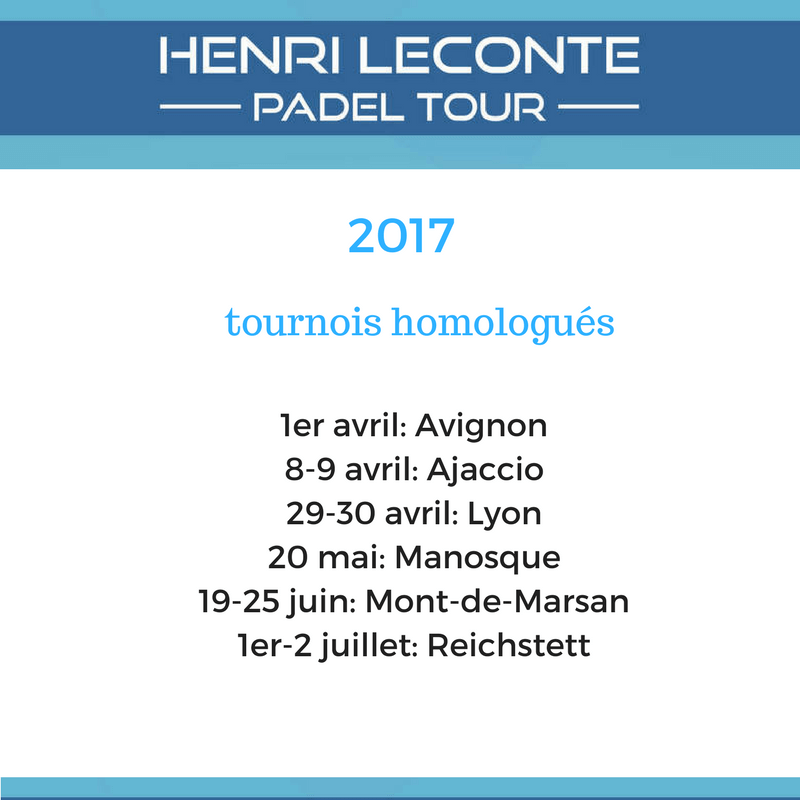 Franck Binisti discovers the padel at the Pyramid Club in 2009 in the Paris region. Since then padel is part of his life. You often see him touring France by going to cover the big French paddle events.