3 exceptional days at the Tennis padel Soleil de Beausoleil during which the best French players and players have fought each other in very spectacular matches!
In women, Léa Godallier and Laura Clergue won the Masters MPT 2018 against Géraldine Sorel and Melissa Martin (6 / 2 6 / 4). But their career was full of pitfalls with "knife" wins over the pair Christina Clement associated with Raluca Sandu, former Romanian professional tennis player of the top 100 world (7 / 6 7 / 6) and semi final on the pair Jessica Ginier associated with the young and promising Fiona Ligi (6 / 7 7 / 6 6 / 3).
On the men's side, the double champions of France and favorites of the competition Johan Bergeron and Bastien Blanqué win ahead of Jérémy Scatena and Robin Haziza on the score of 6 / 3 6 without 3 despite a very nice opposition of 2 players Nice
We will remember the great performance of the pair Maxime Moreau and Jeremy Ritz who for their "reunion" were at 1 point of the feat against Scatena / Haziza. They won their 3eme place against the local and very catchy team Sébastien Corbelli and Jean Michel Pequery.
Congratulations to the My team Padel Tour for their work and their energy throughout the year 2018. Roll on 2019…!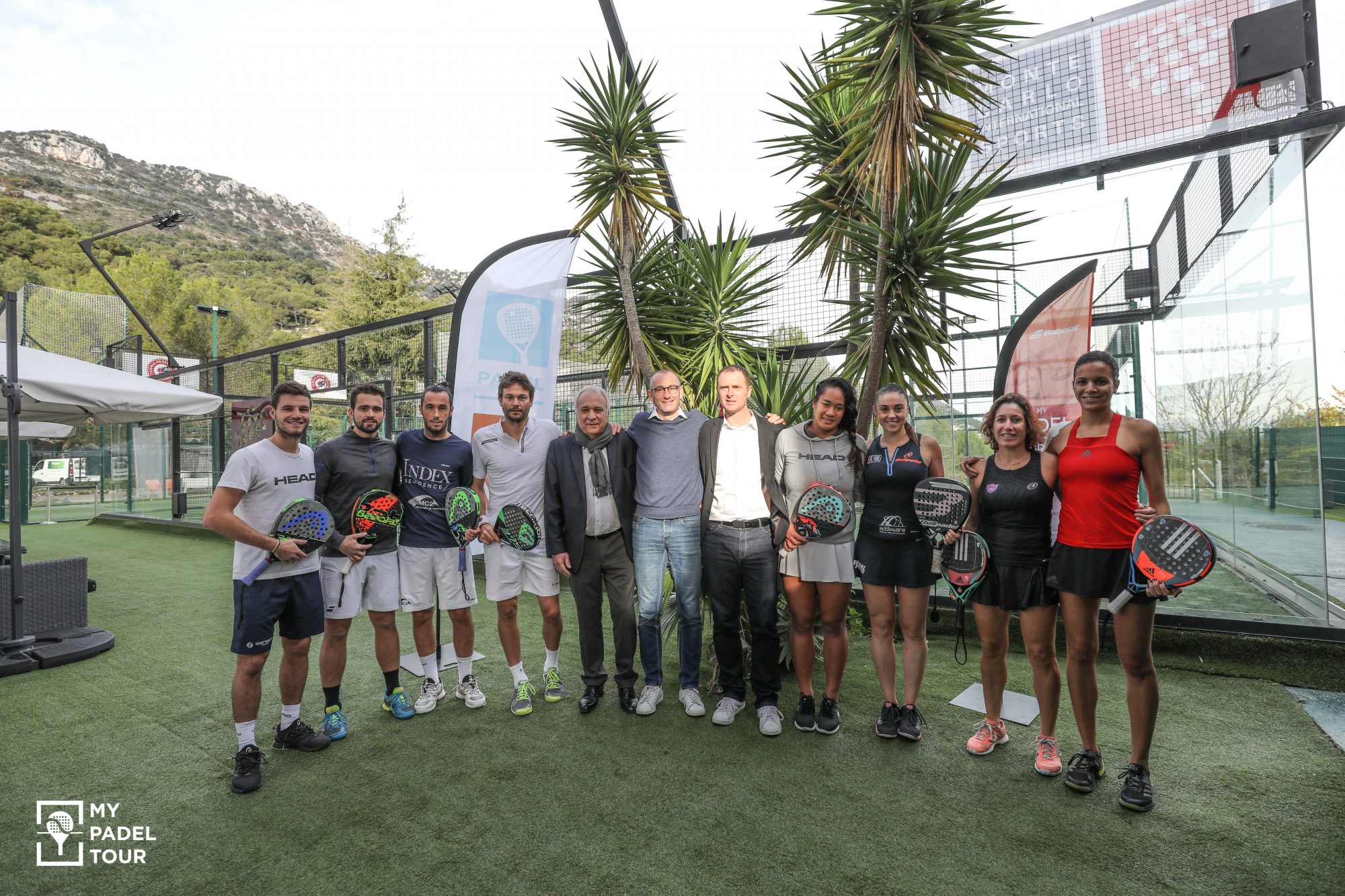 Franck Binisti discovers the padel at the Pyramid Club in 2009 in the Paris region. Since then padel is part of his life. You often see him touring France by going to cover the big French paddle events.