Last Sunday, Le Padel Club of Bois d'Arcy with its 6 padel indoor courts, making it the largest island club in France, is offered the luxury of hosting two tournaments the same day.
Benjamin Tison and Fréderic Pommier win the stage of the National Padel Cup at Bois d'Arcy
A stage of the National Padel Cup, with 16 teams, were there on Sunday June 19. The format 4 pools of 4 teams in 9 winning games with the no-ad had been implemented. The final stages were offered in 2 winning sets. A consoling was even planned for the 3st and 4st of each hen.
The final victory of Benjamin Tison and Fréderic Pommier Vs Frack Binisti and Sébastien Ruiz de Conejo (6/4 7/5) was the climax of the day.
It was a disputed match of great quality:
Cédric Carité / Loic The Panse and Fabrice Ortiz / Sylvain Gimenez
Le Padel Club de Bois d'Arcy, also hosted the qualifying phases of the Essonne league with in particular a recent European champion of padel : Cédric Carité. The final victory normally went to Cédric Carité and Loic Le Panse.
Fabrice Ortiz and Sylvain Gimenez also manage to pass between the drops. There was nothing gained since both players were returning from convalescence.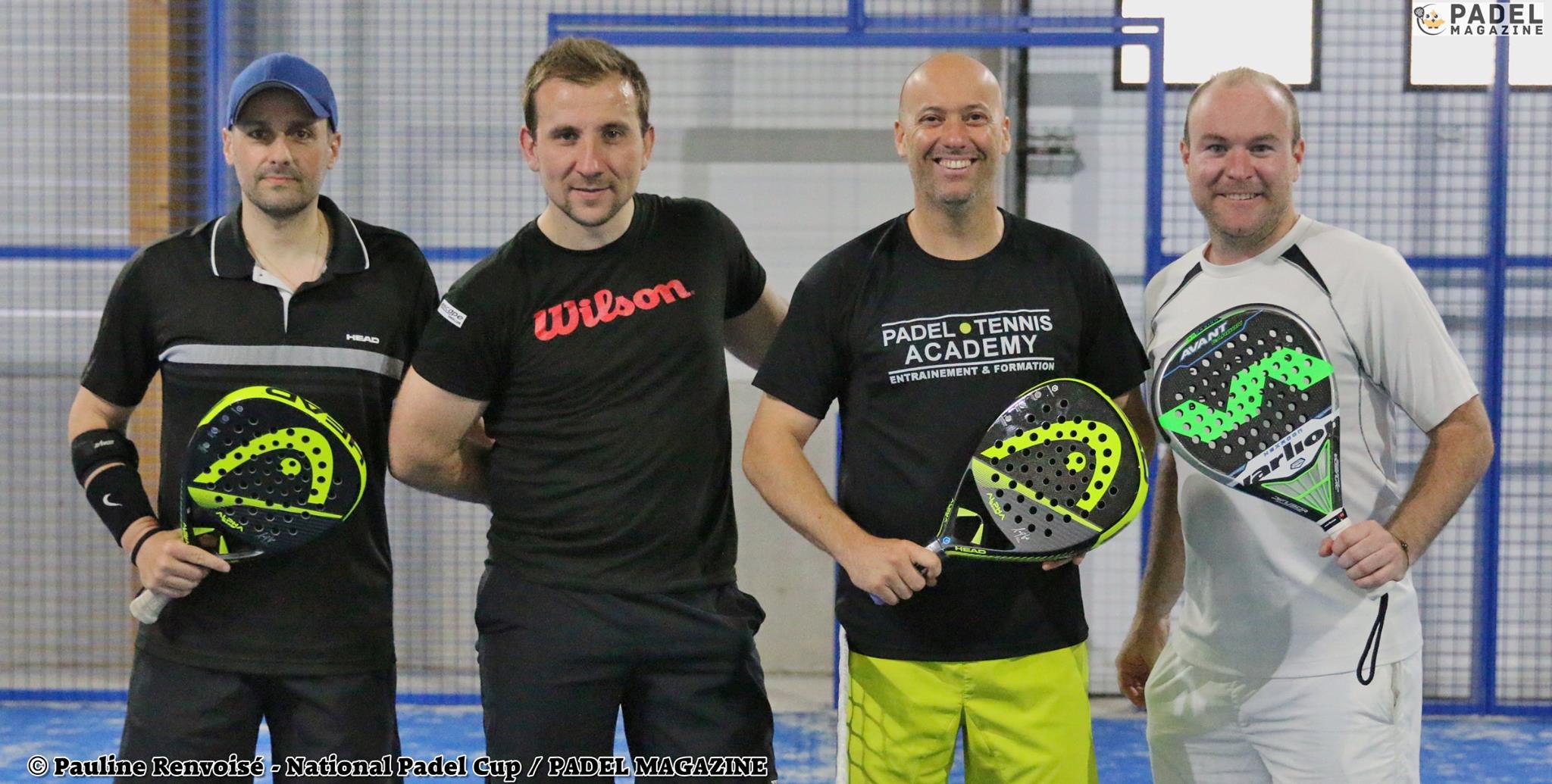 Nice matches ... and Not that ...
The day was rich with beautiful matches filled with beautiful gestures and emotions. What made people dream for the event.
The Padel Club was transformed for this we between relaxation lounge with stands relaxation / products health and well being.
The Padel Club will also host the Yvelines championship which will take place on June 30 and 1er July for the man phase and July 7 and 8 for the woman phase which will qualify for the interregional phases of the French championship of padel.
The true Padel institution in Spain compte more than 3 million practitioners who play it regularly. Argentina and Spain now have more Padel players than tennis players.
"This sport has everything to become the racket sport of the third millennium. More spectacular than tennis or squash, it is very easy to learn and play. Since its opening, Le Padel Club has been testing curious people to discover this sport and counts 100% of conquered! Its conviviality and its playfulness are big assets. It can be practiced by everyone and especially in family. Compared to other racquet sports, it is loved by women and children ". Testify Melik and John co-founders of the Padel Club Bois d'Arcy.
Le padel accessible to all and at all times in the Yvelines it is possible!

Franck Binisti discovers the padel at the Pyramid Club in 2009 in the Paris region. Since then padel is part of his life. You often see him touring France by going to cover the big French paddle events.