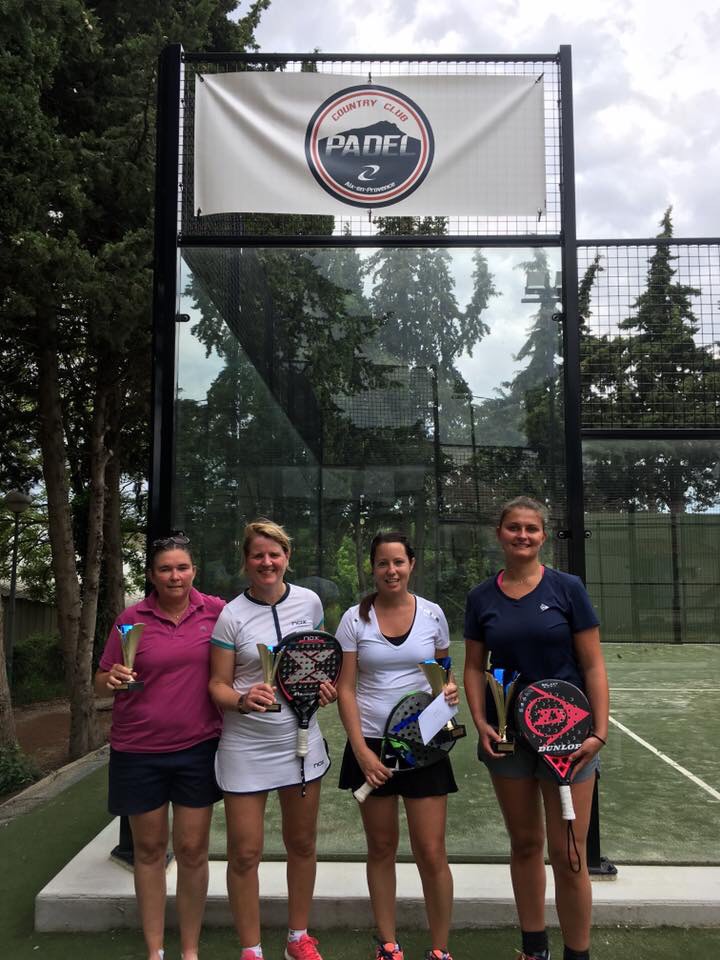 The Padel Country Club offered us this weekend a superb P1000 100% ladies.
The sun was at the rendezvous.
12 teams trod the Provencal club courts during this edition. The organization had bet on a very beautiful plateau.
The P1000 WOMEN at the Padel Country Club ends with the victory of Audrey Casanova - Océane Kik against Kristina Clement - Alexia Dechaume 6 / 3 6 / 4.
Alexia Dechaume, 30 years after participating in the 1988 Gold Racket WTA tournament in the Country, finds herself in the final after a great game in 1 / 2: Kristina and Alexia beat the promising Melissa Martin with the always excellent Géraldine Sorel in 3 sets after a hard battle. The match of the Tournament!
Note the beautiful course of the pair Emmelien Lambregts - Claire Lefebre, the beautiful team from the Occitan region beaten by Océane Kik and Audrey Casanova in 1 / 2.
Special mention for Kildine Albert and his partner Véronique Benavente who leave the chickens and stop only in 1 / 4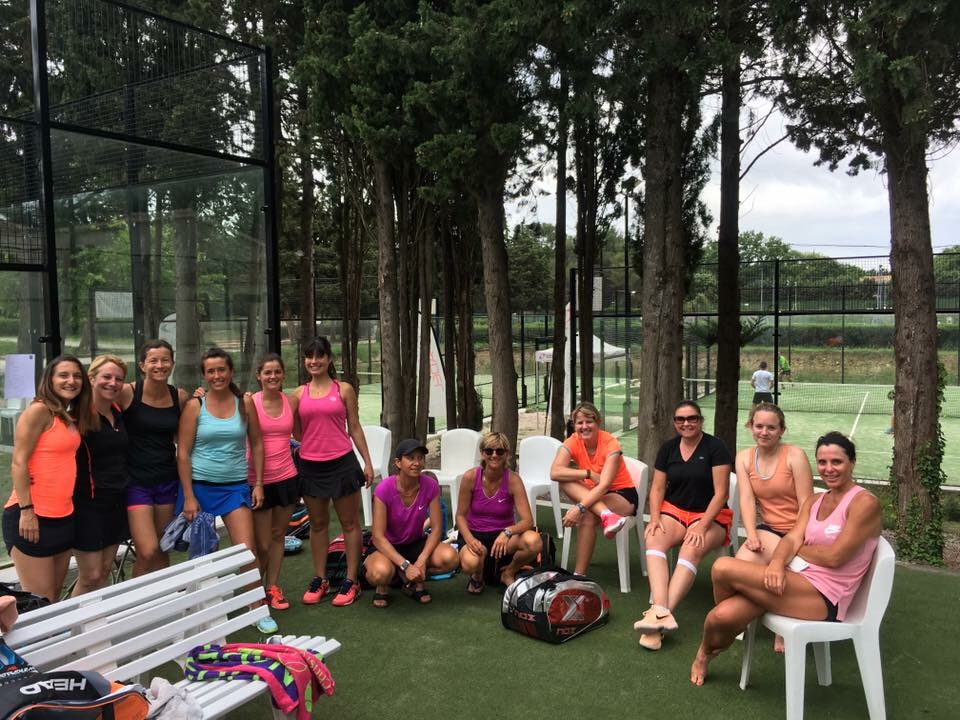 Franck Binisti discovers the padel at the Pyramid Club in 2009 in the Paris region. Since then padel is part of his life. You often see him touring France by going to cover the big French paddle events.