Babolat, prepare for the season padel 2017 "With serenity and determination ". After being a partner of the French team of padel during the world championships padel by team in Cascais, the Babolat brand fully intends to continue its efforts to support the padel to develop in France.
Frédéric Bertucat, Director Babolat Padel and Jessica Ginier, 4e at the French championships of padel and player of the France team tell us more about their career and Babolat equipment.
Before talking about the future, can we take stock of 2016?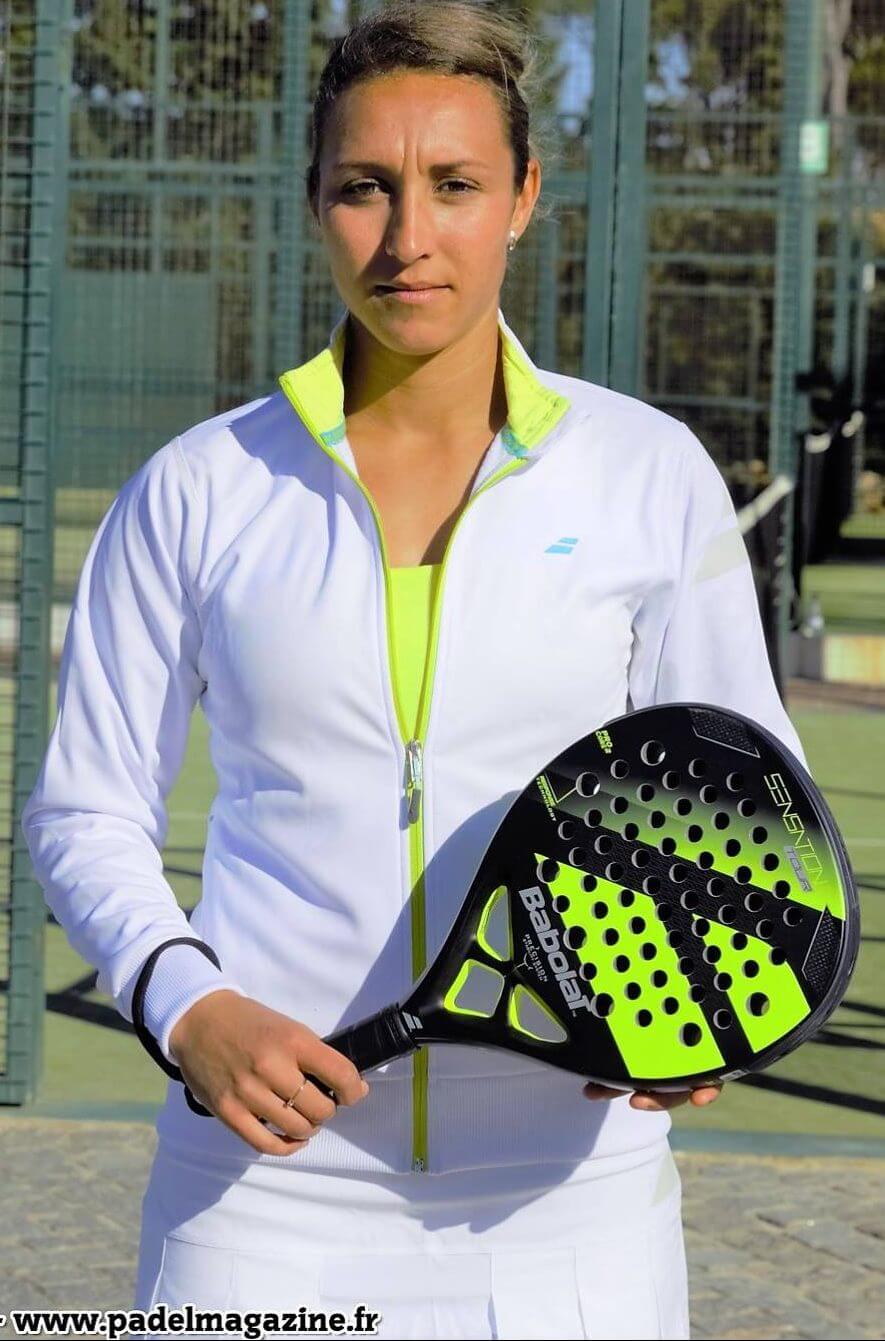 Frédéric Bertucat - A very interesting year in France on the part padel. We can see that the padel is taking on another dimension. The level at the last World Championships in Lisbon was really higher. Every month, there are new clubs of padel develop. This phenomenon is important in France. But I'm happy to see that little by little the phenomenon Padel becomes WORLDWIDE !!! Italy, France and Sweden are certainly the countries where the padel is growing the most in Europe. As for Babolat, to be a leading international brand in racket sports, we are following it very closely and we are organizing ourselves to support this development among players, instructors, clubs, federations, etc.
Jessica Ginier - For me, it's also a year of " tree padel ". Finally, I do not play padel that for almost a year. And I can see that others like me are embarking on the padel recently. It's becoming a real trend, a real fashion. In Lyon alone, the clubs of padel are developing at high speed. In 2 years, we have gone from barely a small club of 1 pitch to 6 clubs of padel. That is to say. And this trend in Lyon does not seem to want to slow down.
What happened to get you started at this point padel ?
JG - My association with my partner Alix Collombon was a real chance and a trigger for me. She put my foot in the stirrup. Since then, I have not left her and we are trying to invest more and more in this sport. Being able to reach 4e place at the French championships of padel 2016 last month is like a stepping stone for us. It pushes us to have ambition for next year. Especially when we know that we are very young in this environment after all.
FB - Although the market is developing rapidly all over France, it is still young. France is also one of the countries where the number of players in racquet sports is one of the highest in the world. The potential is enormous until becoming the first power Padel in number of participants… Jessica, Former French No. 27 (441 WTA), is a perfect example of this that Tennis and Padel can live very well together. During these World Championships, our girls and our boys have shown that the level of play in France is improving. But there is still some way to go. Eli Amatriain (2016 world team champion, world n ° 5 and 32 years old) told me that our girls reminded him of the level of the Spaniards 10-15 years ago, that is to say players or former players of very good level tennis thoroughly in the Padel. Jessica is therefore a pioneer. See you in 10 years.
Is it possible to do even better next year?
JG: It's possible to do better than this year, but the bar is still very high. In one year, we achieved the French championships and the world championships of padel by team. It's pretty amazing even. And this when I was just starting to play padel, barely a year ago. It's beautiful I think. On the other hand, of course, disappointment during the world since we only arrive 9e on 12 teams ... After, I'm lucky to have a brand that believes in months since the beginning of my adventure. So everything is green to try to do better.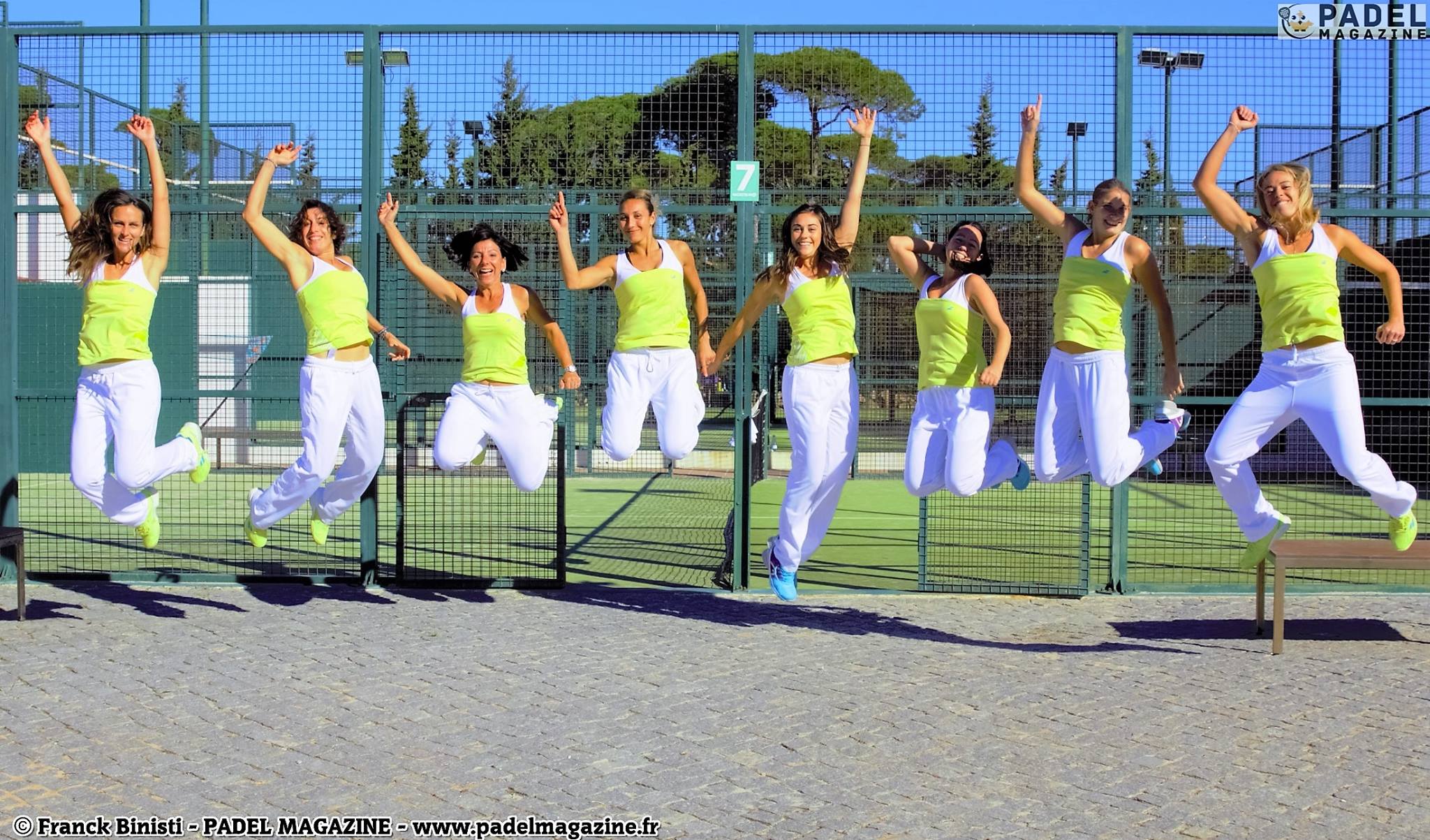 FB - Jessica had a tremendous run in a very short time and we congratulate her. Certainly his level of tennis helped him to get started in the padel. To take it to the next level and be able to compete with the gratin Mondial, the French must seek out experts in Padel with our Spanish neighbors or go to Spain for internships.
Moreover, in December I will welcome during the Master World Padel Tour a few French at the club where our BABOLAT offices are located Padel : the SANSET PADEL in Madrid (30 fields and training center for many top 10 players in the world). I invite my compatriots to come and do internships… It is a "service" that we are starting to put in place for our BABOLAT players / clubs.
Against Mexico, during the world, our French have paid the price for Mexican patience. The Padel it's a bit of tennis, squash, but with a game strategy much closer to that of badminton. The padel is the racket chess game.
Now, I have no fear about the future level of play of the French in the years to come.
JG - We will not lie, France is still behind other nations. Its national level is not so high as we hoped. But we will do everything to improve.
In terms of the racket, is it complicated to switch from tennis to padel and vice versa ?
JG - There is a time to adapt, especially the first few times when you start the padel. The racket padel is shorter than that of tennis. Suddenly, there may be a certain number of woods at the start. I believe this is common to all tennis players who start playing padel. Afterwards, the adaptation time seems relatively short.
Nevertheless, I had the chance to play fast enough with the Babolat Sensation Tour. This is a racket that could please a lot of players from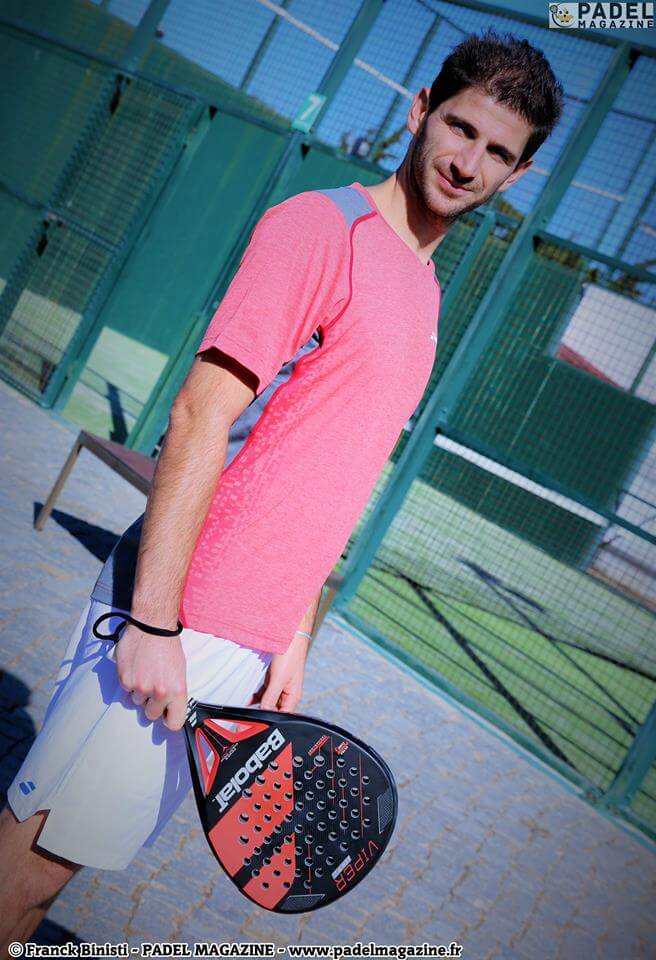 tennis because the sensations are close. Coming from tennis, I have a rather powerful profile. With the Babolat racquet, I found it to have a good balance between control and power.
FB - On the Babolat side, we have taken into account the fact that we also have Tennis players practicing the Padel. This is why we develop high performance products that can meet the requirements and sensations of a tennis player. The Sensation Tour is a fairly balanced competition racquet which suddenly resembles the sensations of a tennis racquet such as the Pure Drive. A high-performance racquet with an excellent Power / Precision compromise. Other more offensive players, like Morgan Mannarino, will prefer the VIPER Tour which with its diamond head, its construction at the level of the frame and its extra-soft foam, will give it maximum power.
What does Babolat plan for next year?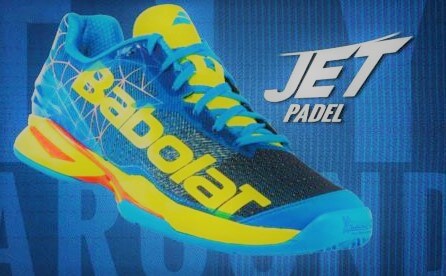 FB - We will continue our momentum, last July we launched the JET shoe PADEL which is now on the feet of many professional players and has been recognized by the specialist press in Spain as the surprise of the year and one of the best shoes. We will always collaborate with the World Padel Tour and Top10 players such as Miguel Lamperti.
On the snowshoeing part, the development teams worked mainly on racket performance by improving certain specificities such as power, precision and tolerance. After, we also continue to work on new projects that will see the day 2017. Wait and See;).
Does playing tennis well mean playing well padel ?
JG - Anyway it helps. I was French 60 number last year and old 27e French player. This tennis background helped me to be part of the French top 20 of padel in less than a year. My partner, Alix Collombon, former top 35 in tennis in France, put me on the rails of padel. Since then I no longer play padel than tennis! We were with Alix champions of France second series in doubles. Playing doubles in tennis helps us a lot in padel (for 10 years). Doubles in tennis help us padel on the mental part, the little game, the reflex volleys. Look at the champions of France, they were second series.
Interview by Franck Binisti

Franck Binisti discovers the padel at the Club des Pyramides in 2009 in the Paris region. Since padel is part of his life. You often see him touring France going to cover the major events of padel French.