In two days the P1000 Padel Open Shilton of the International Center of Cap d'Agde will begin.
A great competition where we will have especially the pairs Lapouge / Moreau, Carité / Salines and Ferrandez / Ritz favorites of this Open.
We will also follow with interest the pair Carité / Salines in this tournament. We remember an association that almost beat the pair Blanqué / Bergeron at the Master of My Padel Tour at the Toulouse Padel Club last December. She even had a match point in the 3e set to finally bow.
A second association in this P1000 that could well be victorious. Even if ... on the other side the pair Ritz / Ferrandez will ensure that this is not the case ... But there will be in his game table Lopes / Morillon and Boulade / Corbelli.
You can see in detail the table on SETTEO:
https://www.setteo.com/torneos/padel-open-shilton-p1000-hommes/cuadro-completo/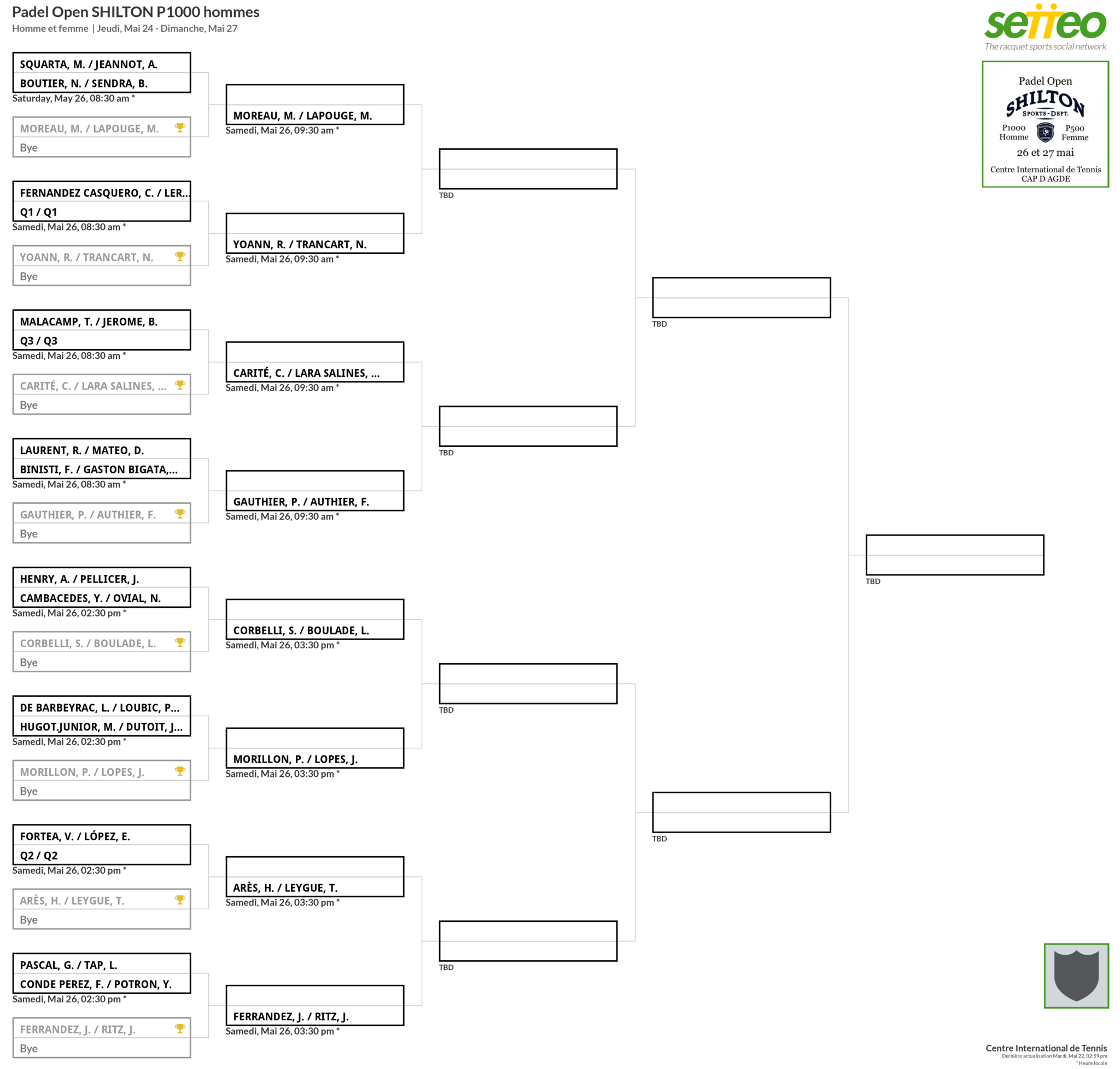 Franck Binisti discovers the padel at the Pyramid Club in 2009 in the Paris region. Since then padel is part of his life. You often see him touring France by going to cover the big French paddle events.