Thanks to the recent survey conducted by Monitor Deloitte and Playtomic, we are well aware of the considerable scale that the padel in the whole world.
We keep repeating it: the padel is growing at an impressive pace and managing to establish itself in more and more countries. Today, it is present in more than 90 different countries, and this number should continue to climb.
This rapid expansion gives hope of seeing it appear at the Olympic Games soon. Indeed, the presence of sport in as many countries as possible is one of the conditions to be fulfilled in order to be able to hope that it will be retained in the Olympics.
Moreover, the presence of padel in almost 100 countries is a real leap forward, and the sport sees itself reaching the European Games in Poland in 2023 !
Thus it is estimated today that there are more than 18 million active players and 300 federated players in the world. Faced with such figures, the many enthusiasts of padel see their hopes grow, and hope to find their favorite sport in many unmissable events.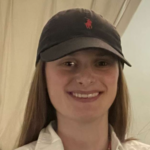 Initially attracted by tennis, I want to take an interest in padel to discover the different hidden sides of this sport. This is why I decided to join the team of Padel Magazine. See you soon on the grounds!