Le Tennis Squash Badminton de Jarville, in Meurthe-et-Moselle opened its doors last November and intends to develop the competition in its enclosure.
Featuring 4 magnificent tracks of padel covered, the club regularly offers tournaments to meet the growing demand. A short time ago, a P250 was held during which the organizers were able to detect great potential. This is how quite naturally a first P500 will be held at the beginning of June.
Several players from the French top 100 have already met at the TSB in Jarville to do battle from June 03 to 05. We find names that are not unknown like MACCHI Jérémy (N47), LAROSE Maxime (N73) and MUESSER Yanis (N57), HENRY Christophe (N29).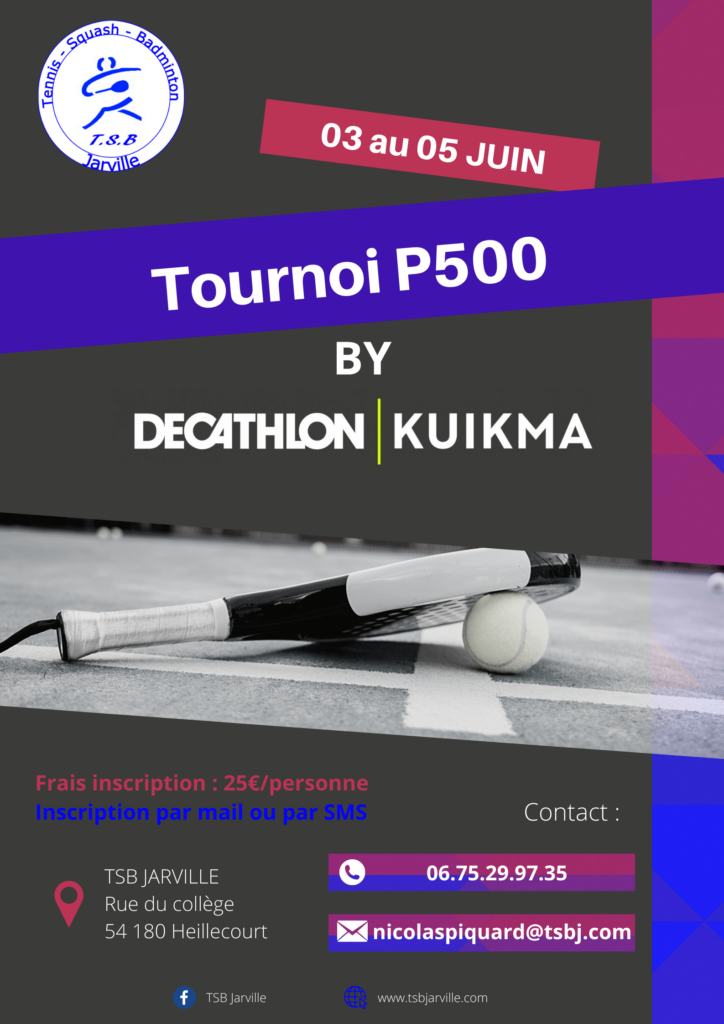 Friends of the Grand Est, don't wait any longer and come and compete in this fabulous club where good atmosphere and fun are the key words.
All information is listed on the poster above.

Fan of padel and of Spanish origin, the padel runs through my veins. Very happy to share with you my passion through the world reference of padel : Padel Magazine.