Leny Mitjana, present on the professional tennis circuit since 2015, 46th French player, ranked in 2020 739th in the ATP (ex 459th ATP), sparring many players on the circuit, joins the troops of Player's Academy .
The Parisian academy of tennis and padel, located at the Club des Pyramides in the Yvelines, has made a great rookie.
It is with the greatest pleasure that we announce its presence on the Tennis-Études and the Tennis Camp 2021/2022.
His high-level expertise will be a strong point for all our academics
Leny is also a player of padel. Known in the region for his good performances alongside his brother Thomas Mitjana, part of the French top 100 of padel, he could eventually be part of the Pyramides team of padel in the context of competitions when they resume.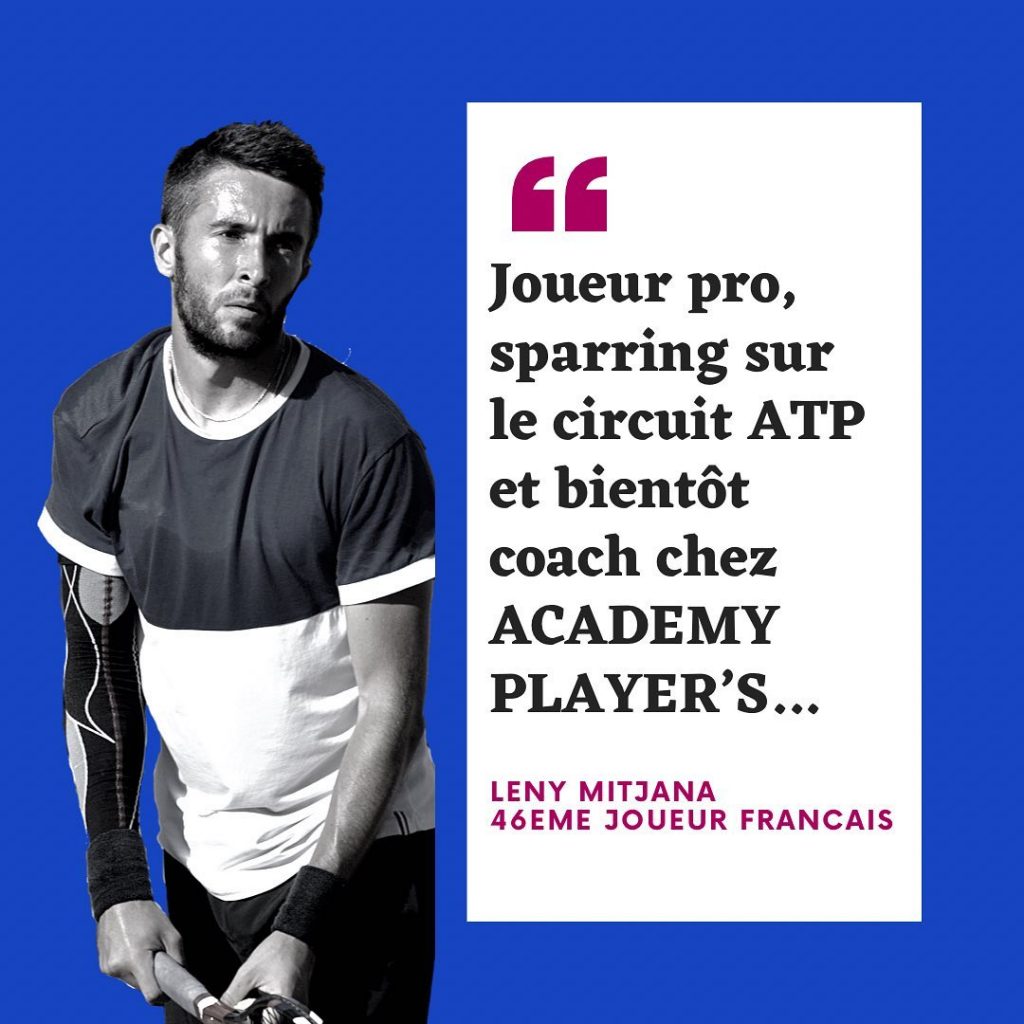 For more information on Tennis-Études, contact Player's Academy:
mail@players-group.fr
01 39 69 18 10

Franck Binisti discovers the padel at the Club des Pyramides in 2009 in the Paris region. Since padel is part of his life. You often see him touring France going to cover the major events of padel French.