The Head Padel Open settled in Rennes this weekend with a win of the tournament favorites: Leruste / Devrand. Back on this beautiful tournament at SPOT-IN Rennes.
Success of the HPO for this first
Set up for the first time this year, the Head Padel Open offered a nice stop in the famous padel center: the SPOT-IN Rennes.
Endowed with 4 fields, SPOT-IN Padel already has a good experience in term of homologated tournaments (National Padel Cup, championship of Brittany ...). and is most often a paddle land where come to participate excellent players from Laval, Nantes and other clubs not far geographically ... This step did not depart from the rule.
A superb plateau with pairs from various horizons
And the level was there! As expected, the players of the Sport In Park Laval have moved a lot. Rennes, Laval, Nantes, Savenay, Paris and Poitiers were represented for this first Head Padel Open in Brittany.
And a few headliners were present: Samuel Devrand (French 16 number) and Alexandre Leruste (35), Aymeric Meslin (65) and Pierre Touzard (81) or Sébastien Gay (264) and Yann Auradou (939), the latter acting as outsiders.
In total, these are 25 men's teams and 5 women's teams who participated in this big tournament in Rennes.
Many games on Saturday in hens, final stages of fire on Sunday ...
In the first part of the tournament, 4 chickens were formed in order to establish an order of exit and place the teams in 1 / 8 finals. In total, 50 matches played on Saturday!
Sunday, the serious things began: entry in the running of the two seeded Devrand / Leruste and Touzard / Meslin, favorites and expected to compete in the final.
In the first 1 / 2, no worries for the highest ranked Devrand and Leruste who have made a mouthful of Malinowski and Guichard, surprise guests at this stage of the competition, beating 6 / 3 6 / 1.
The other 1 / 2 final was going to be tighter: Touzard / Meslin had to be wary of the Parisian pair Gay / Auradou who had impressed so far. Remember that the Parisian pair has already been talked about recently in his last outings.
This is a half-surprise since Auradou's power coupled with Gay's precision was the perfect mix to win this very tight 6 / 3 / 7 score match.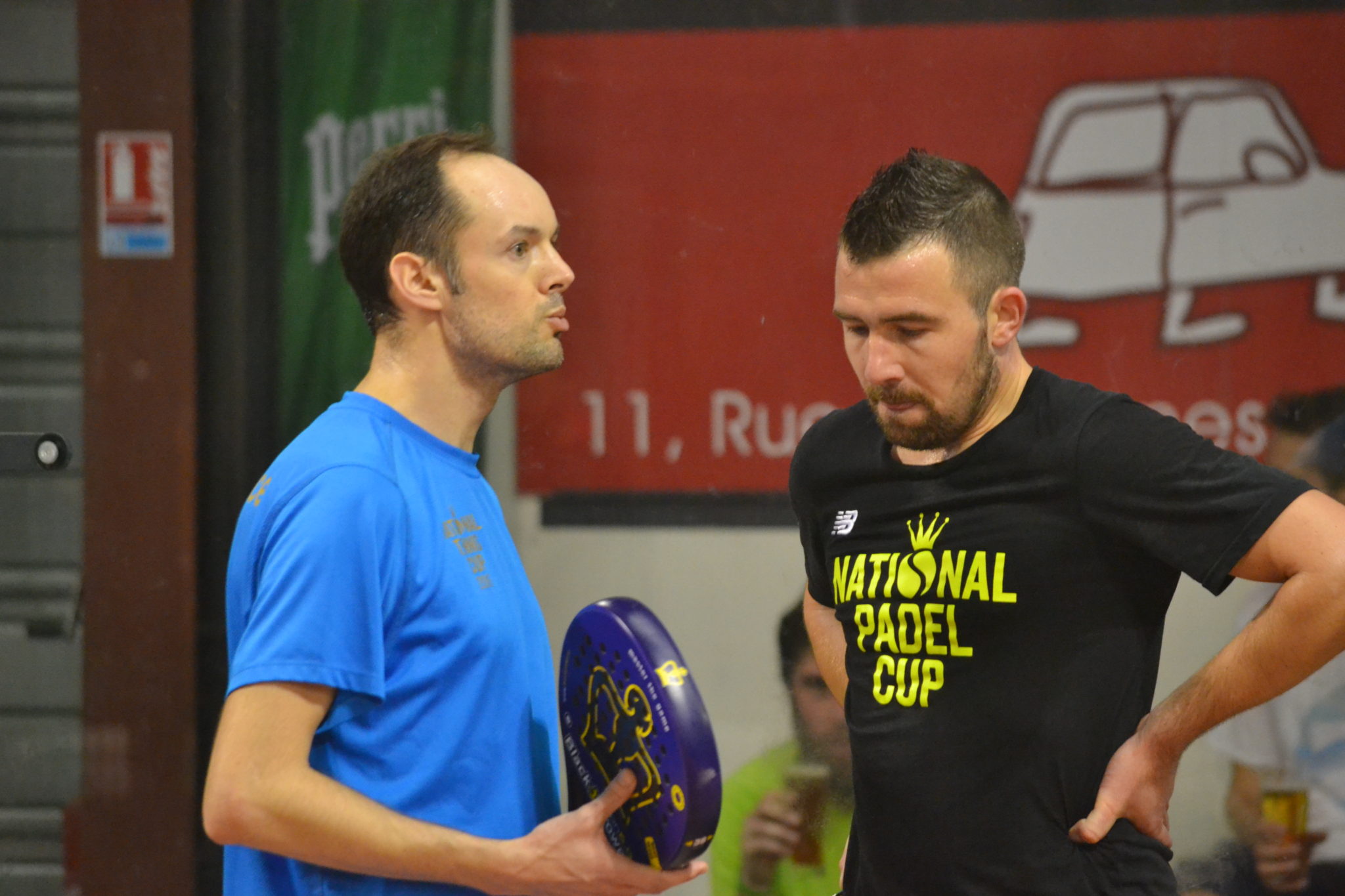 A high level final
In the final, we found a tantalizing duel between the big favorites Devrand / Leruste and Auradou / Gay.
The latter, from Paris for the occasion, had already played a lot of matches: 4 matches on Saturday, 1 / 8 and 1 / 4, and 1 / 2 very hung. For this final, we would have thought that the physical was going to be the determining point in this game.
Yet the Parisians have shown great strength in this final. In the first set, the Parisians impose their technical and powerful style. A padel of very high level that allows them to win this first round tie-break after an ultra spectacular set.
Surprise in sight? We were not far away. Because Samuel Devrand and Alexandre Leruste take their minds to revolt and play the padel they master to perfection: a mix of defense and attacks overpowering. 6 / 1 for them.
Parisians are overwhelmed, the physical begins to falter.
The final is decided at the super tie-break, and it is finally the pair Devrand / Leruste who, in the continuity of their second set impeccable, continued to support to win this final.
A superb suspense, a fabulous show for the spectators remained in numbers to attend this opposition.
Final score: Devrand / Leruste 6 / 7 6 / 1 10 / 5 Auradou / Gay
In women, the Rennaises impose themselves at home
Fewer teams in women, but a level equally nice: 5 teams from Rennes, Nantes and La Baule.
The favorites were Claire Plunian accompanied by her usual partner, Anne Loriot. Unsurprisingly, it was the latter who made their mark at the end of a one-way final won by Rennaises on the score of 6 / 1 6 / 0 against the Marie Lefevre / Marie Grollaud Nuns.
Antoine Le Prince, the manager of the center testifies to this "big padel weekend that has just taken place at SPOT-IN Padel Rennes, with an atmosphere always faithful to the Breton club: fair play, competitive, friendly. Competitions in this context, we want more!"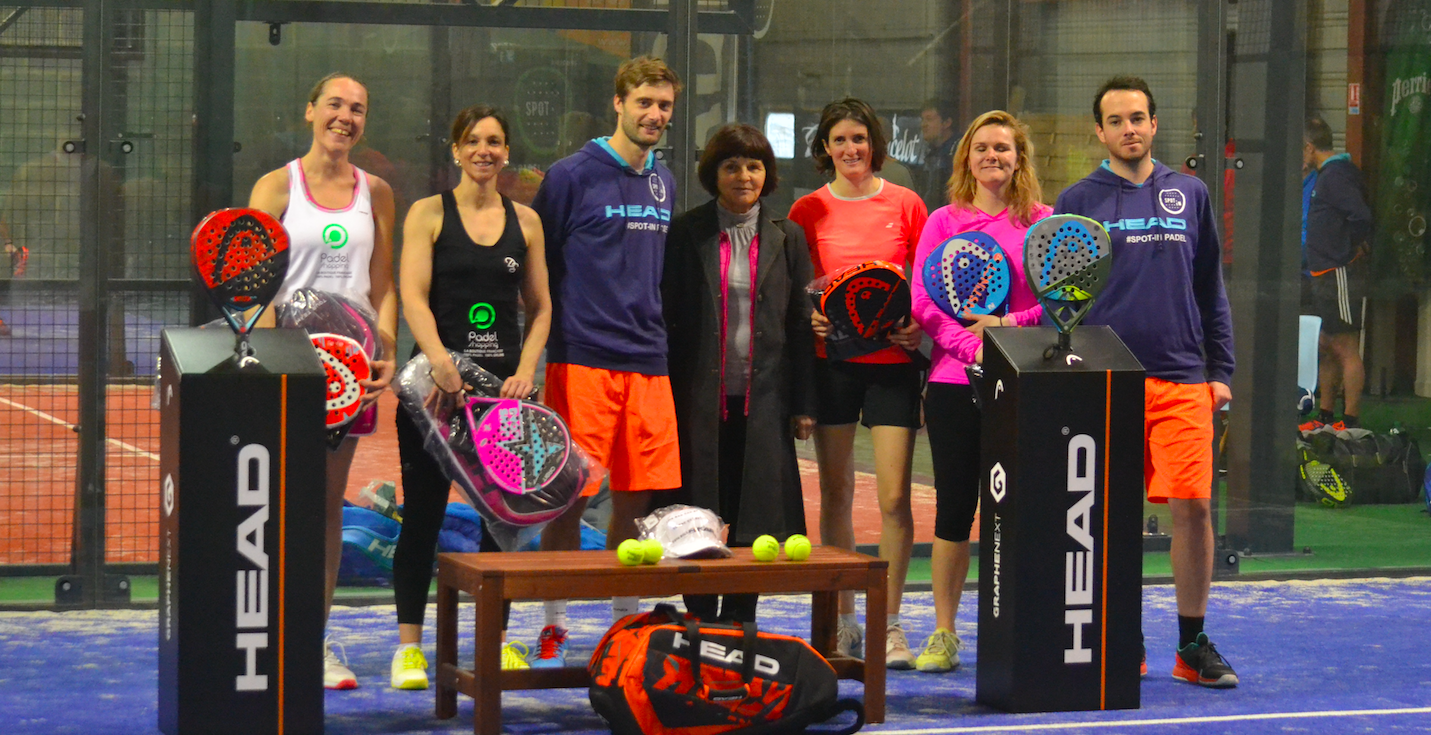 Franck Binisti discovers the padel at the Pyramid Club in 2009 in the Paris region. Since then padel is part of his life. You often see him touring France by going to cover the big French paddle events.